The Folk Project is New Jersey's leading acoustic music and dance organization. It is a community of over 400 music lovers, musicians and dancers. Our member volunteers have been showcasing acoustic and traditional music in North Jersey for over 40 years. We invite you to join our audiences, enjoy our shows, and become a part of our dynamic, nonprofit organization.

Bill Staines
(September 2017)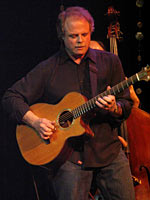 Pat Donohue
(October 2015)
Project volunteers present more than 100 events annually, with a unique mix of homegrown and nationally acclaimed performers. We present music styles that go well beyond what you may consider traditional American folk music, including blues, swing, gospel, jazz, sea chantey, Irish, vaudeville, doo-wop, gypsy, jug band and rock 'n'roll. Musicians come from as close as our local Jersey neighborhoods to as far away as Europe and China.
The Folk Project is also an artistic community that offers support, instruction and performance opportunities. Our performing members range from local beginners to full-time touring professionals. We provide multiple showcases for every level of talent and many ways to interact with other musicians.
Our concerts, dances, festivals, parties and member shows are a great way to participate in this very active and social community, centered on a love of music, dance and fun.
The Folk Project does not and shall not discriminate on the basis of race, color, religion (creed), gender, gender expression, age, national origin (ancestry), disability, marital status, sexual orientation, or military status, in any of its activities or operations.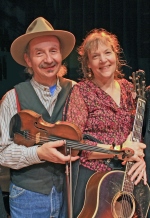 Jay Ungar & Molly Mason
(June 2016)