Upcoming Special Events
Sometimes we depart from our normal routine (weekly concerts; two dances, one Open Stage, a board meeting and an Evening of Music each month; two Getaways and one Ukefest annually) to present a special event. It could be a concert featuring a performer or group of particular merit, a dance caller with a big following and a hot band, an intimate house concert, a hands-on workshop led by a recognized expert, or a show featuring the collective talents of our members. Note that times, locations and ticket prices may differ from our regularly-scheduled events. Click through on the titles below for more information.
Yearly
Monthly
Weekly
Daily
List
Grid
Tile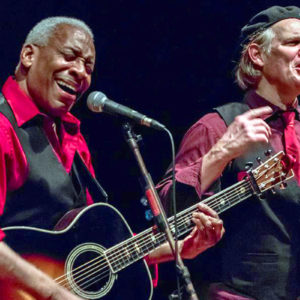 Race in America examined by two artists who invite you to experience and reconsider our common history.
...
No event found!