Volunteer
The Folk Project runs a number of wonderful programs. When you help run an event, you make it yours. It's a great way to become part of a great community. Check out your favorite event below, and help make it happen.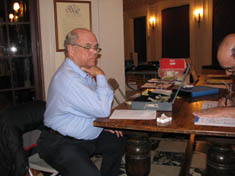 Enjoy counting money? Door is for you.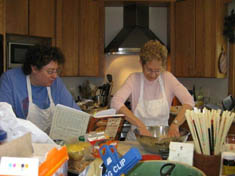 Bake for your friends.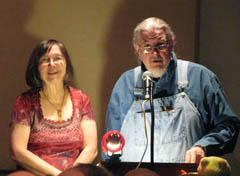 Dare to be an Emcee.
The Troubadour: Help host our great weekly concert series by baking homemade goodies, setting up desserts and drinks, greeting guests, or running sound. For every show you volunteer, you can enjoy that show and another show for free.  

Click on this link then open the latest volunteer calendar to learn what volunteer positions need to be filled for each performance. Click here for a job description of each volunteer position.
Swingin' Tern: Show your love for this vibrant contra dance by making it happen. Set up, bring baked goods, or greet guests for a small part of the night, and you can enjoy a night of free dancing. 

Special Concerts: The performers are special and so are the volunteers that help with the planning, the publicity and the actual night of our bigger concerts. It's fun to rub shoulders with the performers and your Project buddies. 

Spring & Fall Acoustic Getaways: This event, formerly called the Folk Project Festival is our longest running program, and one of our most beloved. We're always looking for new team members to continue the tradition. Interested? Let's e-talk. 

Publicity & Web: The Project runs over 100 events a year and somebody's gotta make sure that people actually attend!!! Members write articles, distribute publicity, create web pages, manage photos, program computers and generally get creative. You know, some really neat stuff. 

Horses Sing None of It TV: Our syndicated cable TV show is a blast to watch live, from behind a camera, in the studio, or at the production console. Join the crew. 

Evenings of Music: This members-only party is a monthly gathering where music is shared, munchies are eaten, and Project friends meet, greet and socialize. If you have the right kind of house for this kind of party, you may enjoy hosting it.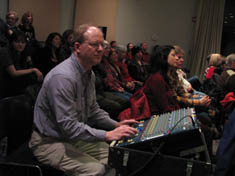 Make your friends sound fabulous.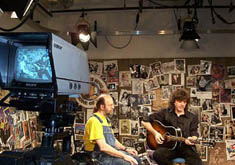 Meet celebrities: Ralph with Claude Bourbon.
Learn new technologies: sound board, TV show production.