Folk Project on Television: Horses Sing None of It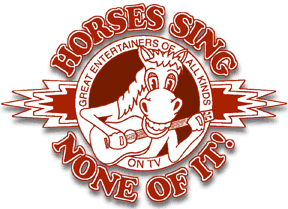 Featuring a surprisingly diverse variety of great entertainers in performance and conversation, Horses Sing None of It is produced and hosted by Ralph Litwin who moved to Florence, MA in January 2021. Litwin is twice NJ Old Style Banjo Champion (1983 & 1986, the last year of the contest), winner of the Uncle Dave Macon Freewheelin' Style & 2nd place in Harmonica at 1996 Uncle Dave Macon Days, Murfreesboro, TN. NJ's most read newspaper, The Star Ledger once described him as "…one of the top troubadours in New Jersey, in demand for his prize-winning brand of country, folk, old-time jazz, ragtime, blues and other quintessentially American sounds."
The series began production in 1989 and won three awards from The Hometown Video Festival, the country's largest and longest-running community media competition: 1996 & 1997 in the category of Cultural/Ethnic Diversity, and 1997 in the Entertainment category. With over 750 episodes already produced (See full list here), most of them are posted on HSNOI's YouTube Channel. The show so far has included in-studio performances by artists from Australia, China, Russia, Africa, Sardinia, Italy, France, Norway, Great Britain, South and Central America, as well as numerous places in North America and has featured some exotic instruments such as nyckelharpa, ocarina, djembe, hammer dulcimer, concertina, Polish bagpipes, hurdy gurdy, gadulka & zither.
The focus has never been on booking famous musicians, but some of the better known artists who have taped episodes of the series include Stephan Grossman, Mary Flower, Piedmont Bluz, Del Rey & Steve James, Walt Koken, The Kossoy Sisters, John Jackson, Roy Book Binder, Bob Brozman, Martin Simpson, Howard Emerson, Tom Feldman, Peggy Seeger, Aztec Two Step and Artie Traum. These performers are well known only in the circle of talented local and touring musicians who play on the folk music/coffeehouse/folk & bluegrass festival circuit..
Covid halted production of the TV series though reruns have continued being cablecast on Manhattan Neignborhood Network, Brooklyn Free Speech TV, several systems in NJ, Brattleboro Coimmunity TV VT and Fargo Access 68 ND.
Litwin is planning to begin production in western MA when possible. He lives in a 3-family compound with his wife, their son and daughter, their spouses and four grandchildren.
Wondering Where the Title Comes From? The story is told in the opening montage that Big Bill Broonzy was once asked, possibly by Studs Terkel, if he considered his blues to be folk music. He replied: "Must be. I never heard no horses sing none of it!"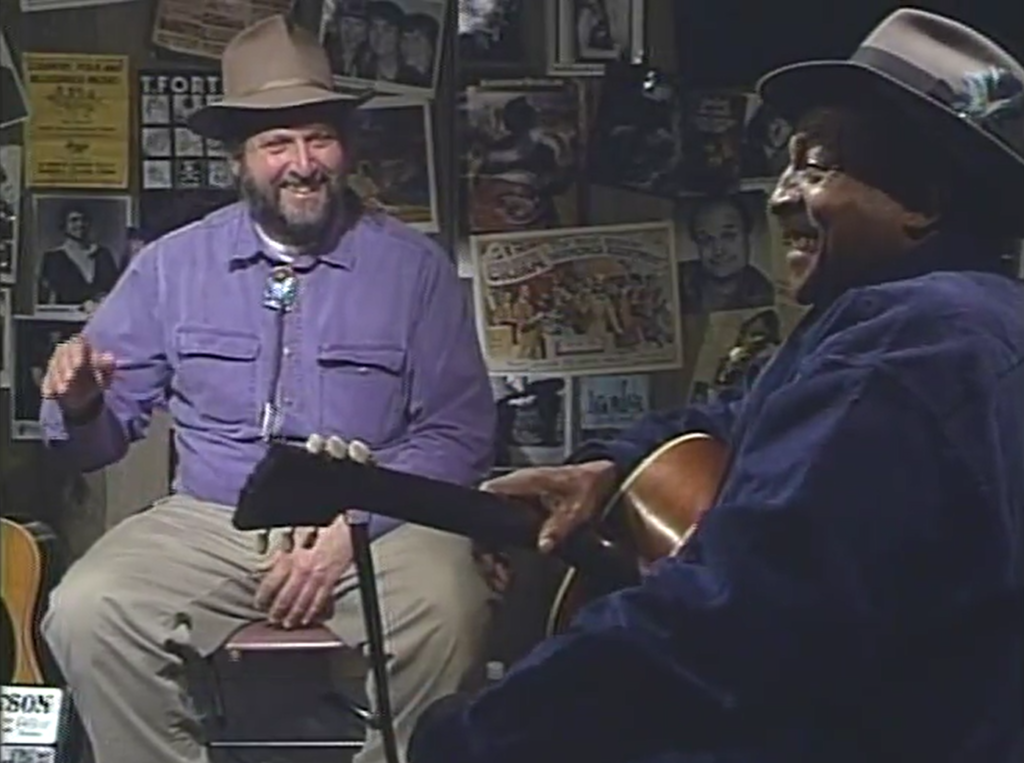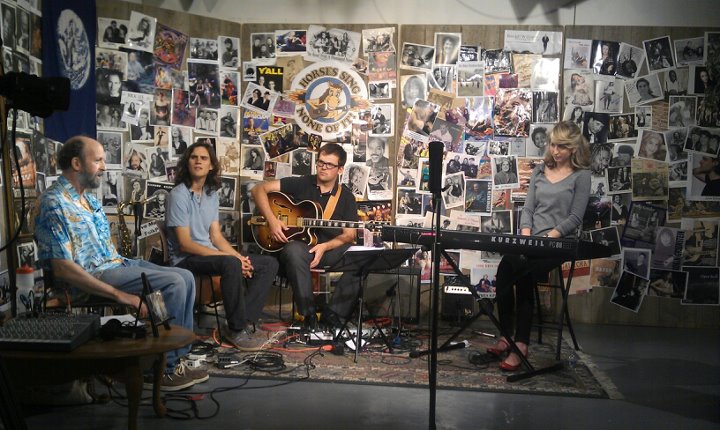 Donations Welcome
This project to document and broadcast the performances of talented, contemporary musicians is a labor of love of dedicated Folk Project volunteers. It always costs more to produce and ship these episodes than is taken in. If you consider this a noble effort and would like to lend your support, please click the button below to charge a major credit card with whatever amount you wish to contribute. Many thanks for your generosity.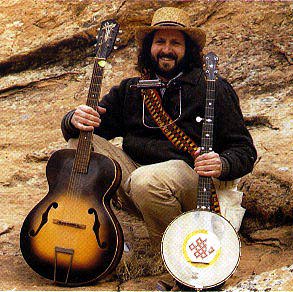 A Few Comments from our Viewers
"I never miss your show! Love it!" Rich L., Succasunna, NJ
"Prompted by the 2001 Billy Jonas tape that aired last night, I was looking over the list of shows that have been taped! What an impressive body of work! ... a fine job of aquainting the general population with an eclectic blend of music!" Nancy H., Morris Plains, NJ
"Great show. I watch it every week and wish it was on more often. Thank you, for the GREAT job you are doing for education and entertainment for the community." Dutch K., Mendham, NJ
"I discovered your show on Public Access TV this morning... I loved it! It cured my sad & lousy mood. Thanks!" Jodi B., New York, NY
"I tape the show every week and watch it with my kids. It's the only TV show we watch." Rick J., Hopatcong, NJ
"I have enjoyed watching your show for the past several months & especially enjoyed Inkhay." Robert W., Summit, NJ
"Your tapings are such a treasure to the world!" Eve R., New York, NY