We are a friendly, all-volunteer community of musicians and music lovers. Families, singles and families are welcomed.
$259 pays for everything – an incredibly low nonprofit price.
Includes great food, comfortable lodging, concerts, workshops and activities.
Everything is weatherproof.
One hour from Morristown near the Tappan Zee Bridge at Stony Point Center in New York.
Workshops focus on entertainment, educations and self-expression. They are intimate and offer opportunities for musicians of all levels and listeners.
For Musicians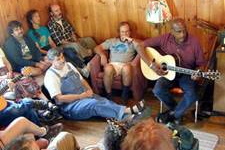 For Non-Musicians and Music Lovers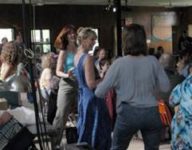 For Families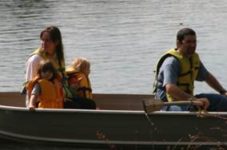 Location
Our Getaway has a wonderful new home, Stony Point Center in Stony Point, NY. The conference center offers beautiful grounds, better and more workshops spaces, a dedicated concert hall, farm-to-table food, and comfortable adult accommodations that include heating, air-conditioning, semi-private rooms, private showers, private restrooms, and adult beds with sheets, pillows, linens and blankets provided.

The Folk Project Acoustic Getaway is supported by a generous donation from the
 

Martin Guitar

 

Foundation.