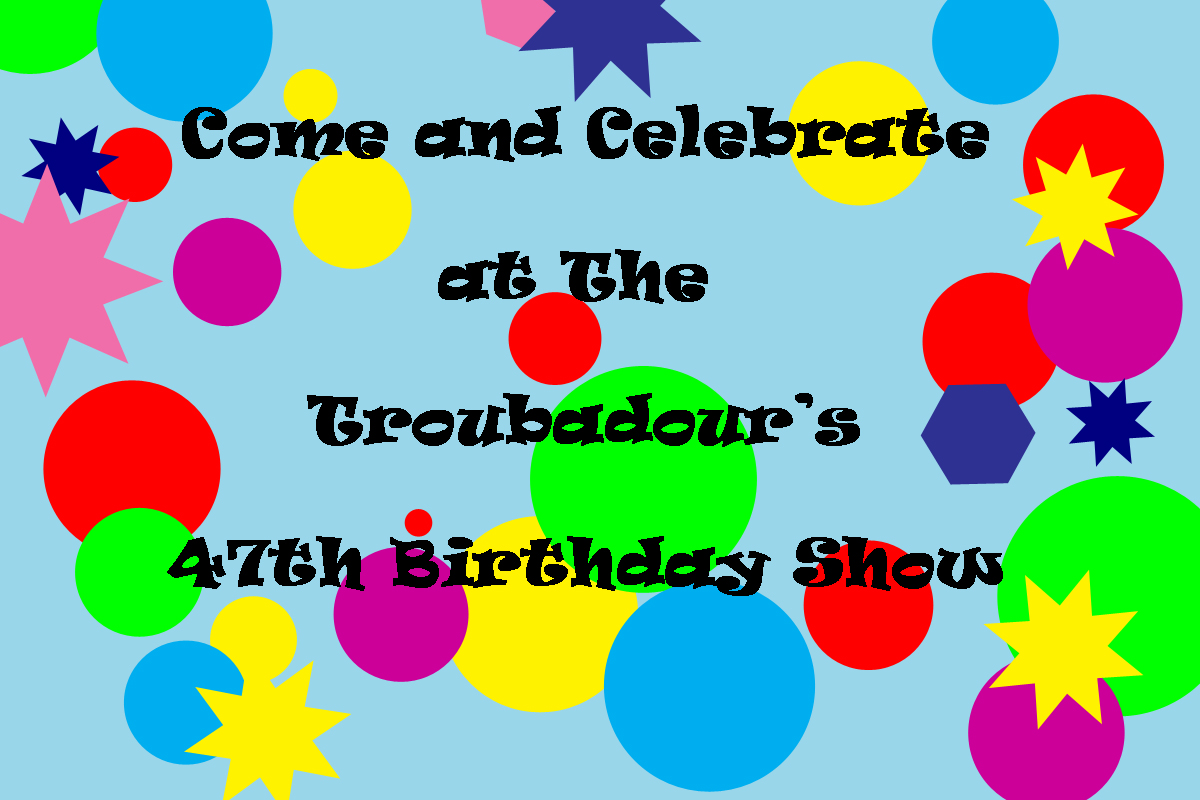 The Troubadour's 47th Birthday Show
Troubadour Acoustic Concert Series presents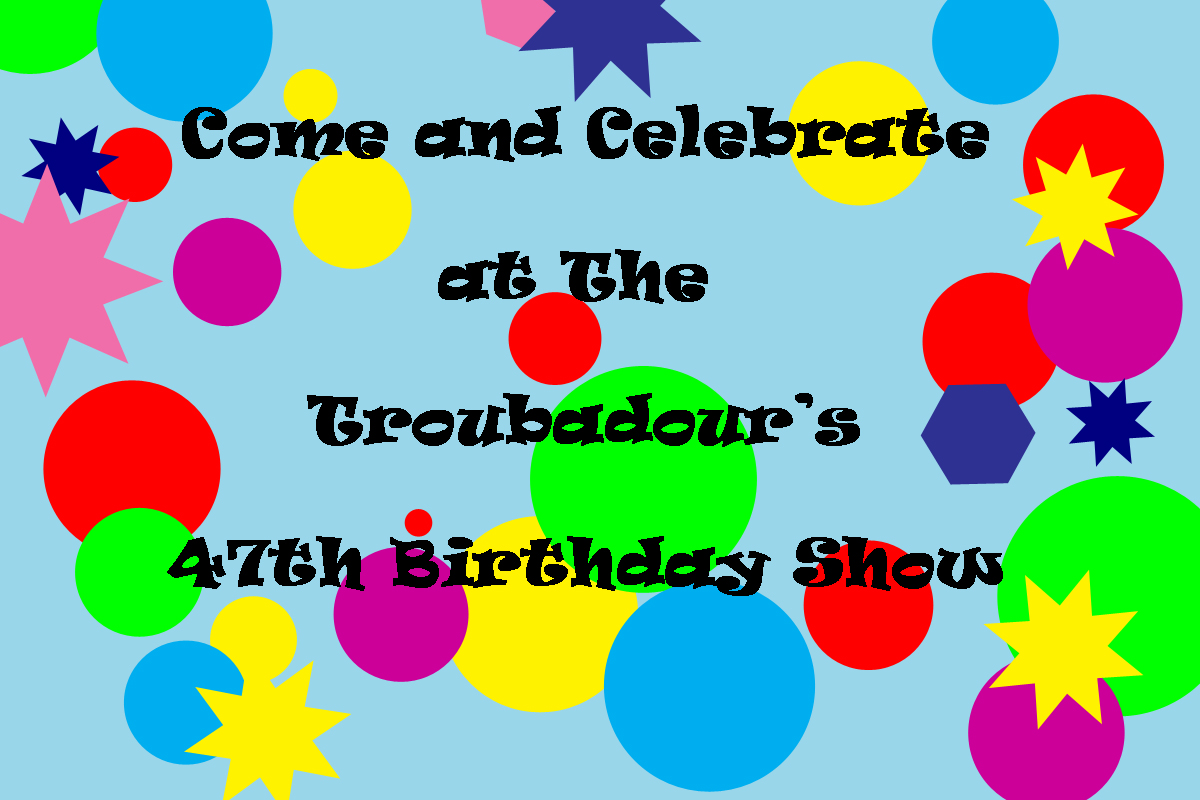 We celebrate The Folk Project's first show back in July of 1975 with one our most fun, wonderful, and diabolical shows of the year: our annual Birthday Show. Random duos and trios of musicians and singers were chosen on July 4th, and they've spent the month coming up with new songs. The synergy of the surprise pairings of friends (old and new) with varied styles always results in a great show.
The General Admission ticket sales has ended!
The Vaccinated Child ticket sales has ended!