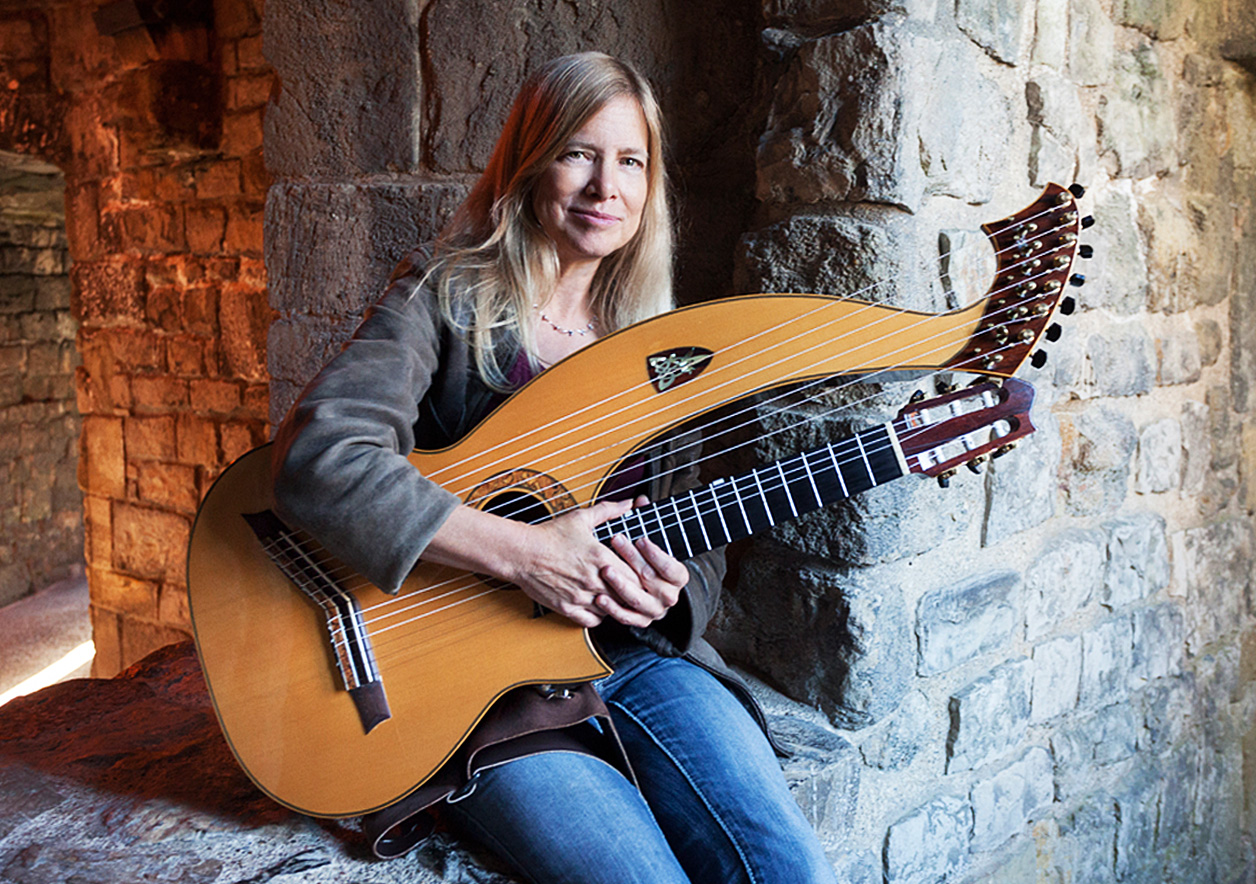 Muriel Anderson with Carol Walker
An evening of instrumental virtuosity.
Muriel Anderson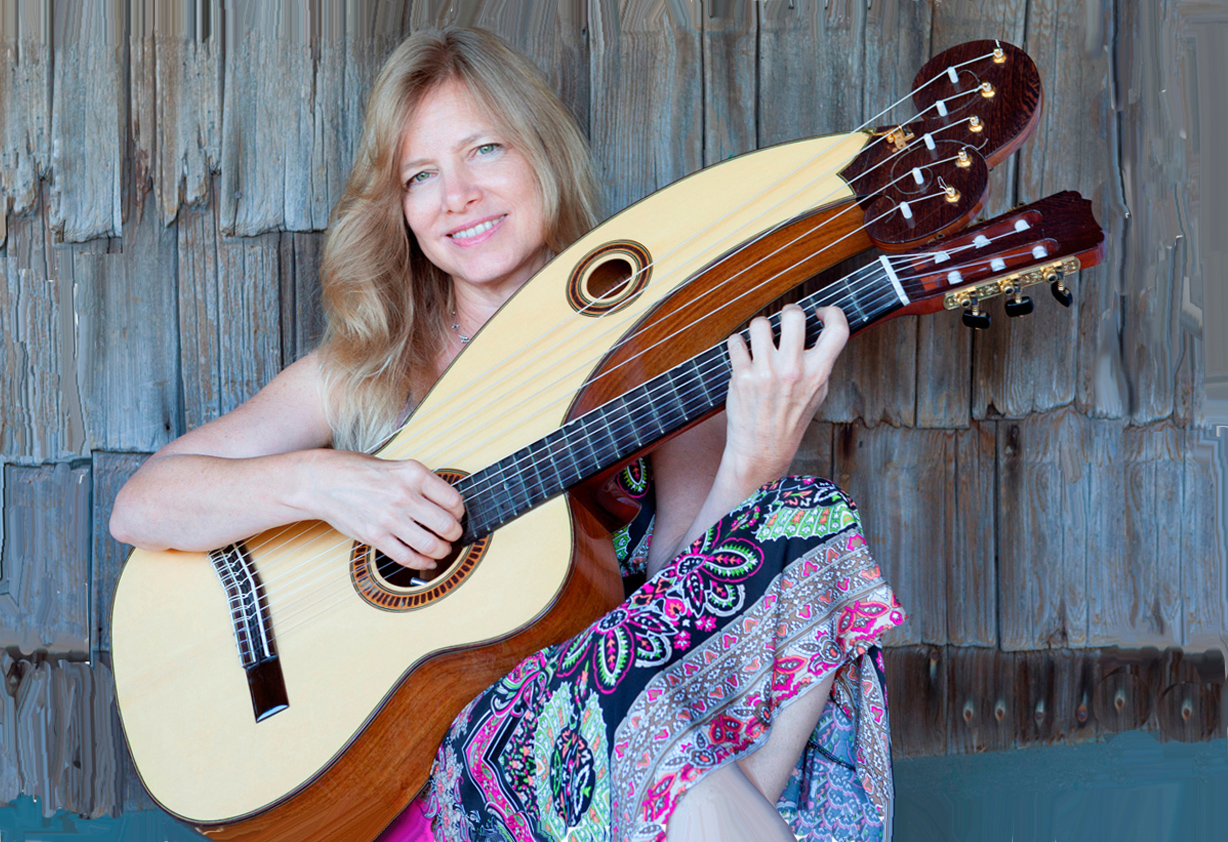 Muriel Anderson is a guitarist and harp-guitarist who embraces music from all over the world with grace, joy and gentle humor. She is the first woman to have won the National Fingerstyle Guitar Championship. Her CD "Nightlight Daylight", was chosen as one of the top 10 CDs of the decade by Guitar Player Magazine. Muriel's facility across the genres of folk, classical, bluegrass, popular and international music is revered by guitarists worldwide. Among those she has performed or recorded with are Chet Atkins, Les Paul, Victor Wooten and Tommy Emmanuel.
Muriel's performance will be supplemented by a multimedia show that takes you on a journey in music and stories, with a backdrop of stunning visuals artfully projected behind her.
Carol Walker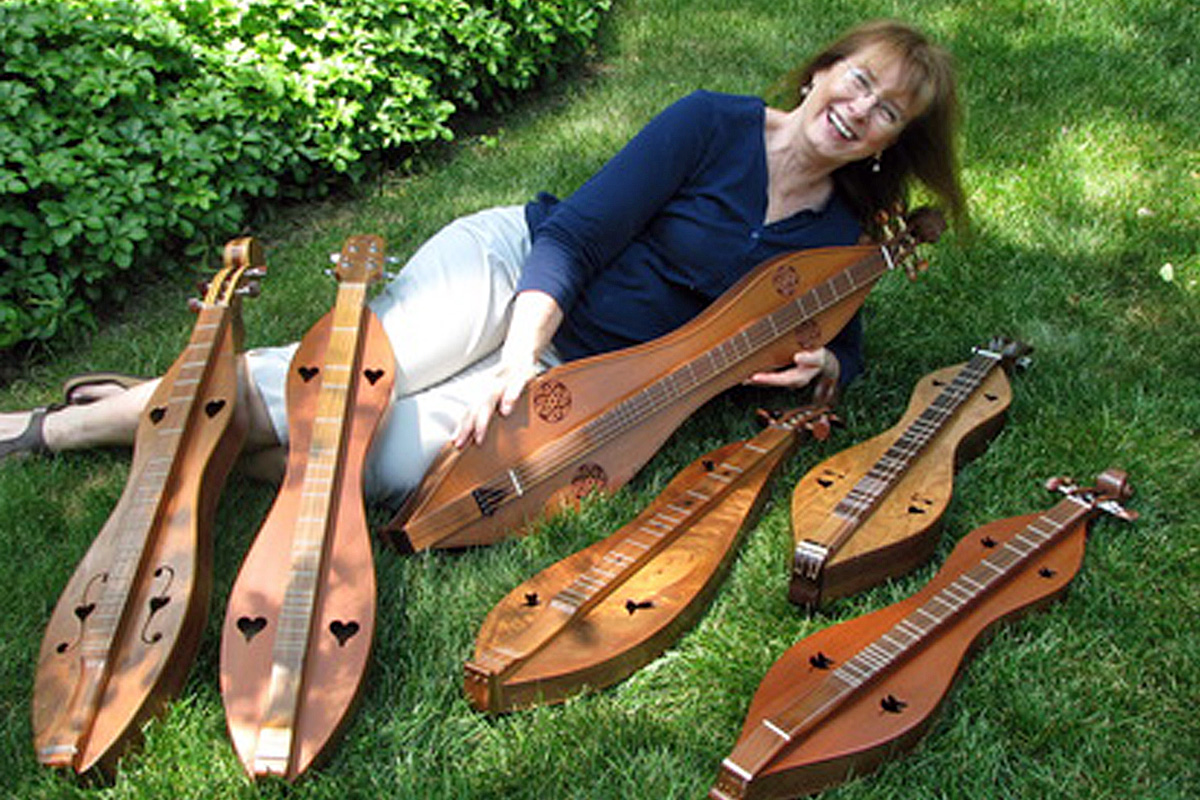 Carol Walker may be local (Denville), but she's renowned across the country to the Appalachian Dulcimer World. She has twice placed among the top 5 finalists at the prestigious Winfield Festival, and is in great demand as an instructor and workshop leader at dulcimer festivals. She plays all sorts of music, but specializes in traditional Scottish and Manx (Isle of Mann) tunes.