Don White with Rupert Wates
Don White
Some of you may remember Don White from his split-bill appearance with Christine Lavin in 2014. Don is a blue collar intellectual and a true old-school troubadour. He is a comedian-author-singer-songwriter-raconteur, whose introductions to his songs are wonderfully crafted tales that are as hilarious as the songs themselves. He is such a beloved character in his hometown of Lynn, MA that in 2013 the mayor proclaimed an official Don White Day and gave him the key to the city.
Rupert Wates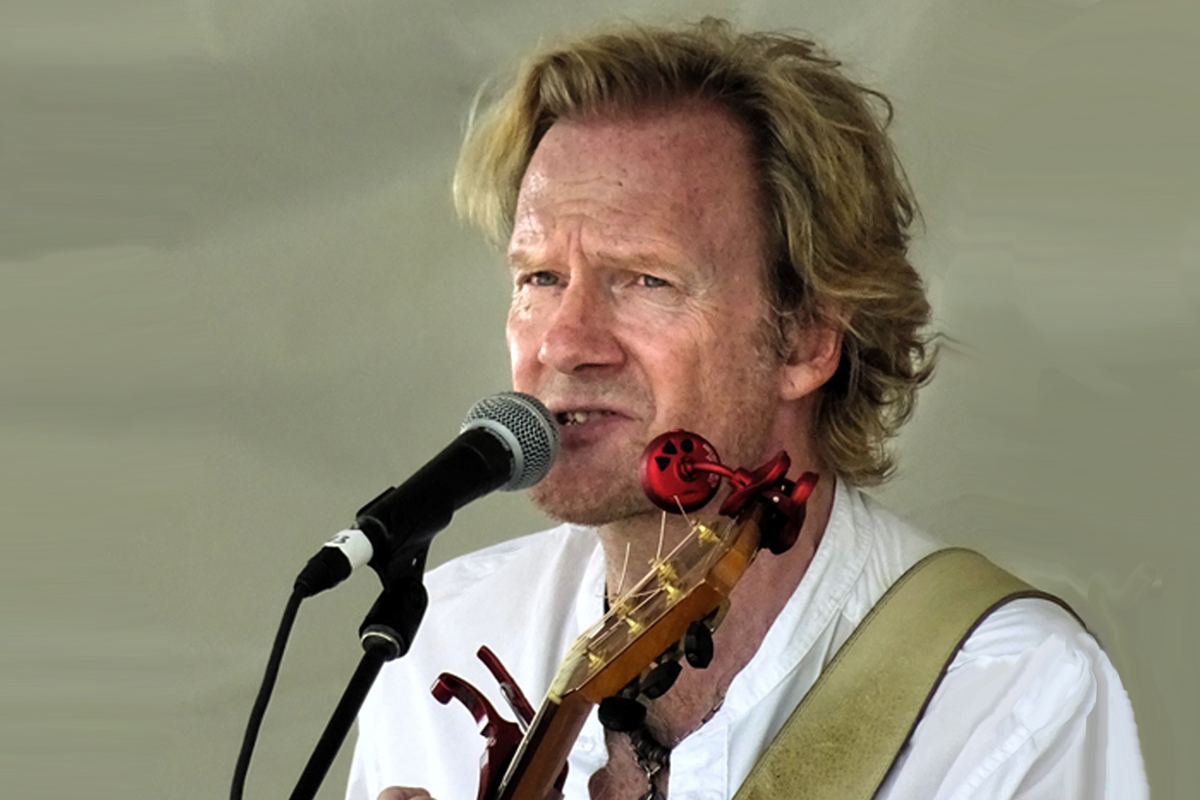 Rupert Wates is a transplanted Englishman who writes, sings, and plays witty wordy and quirky songs on unlikely subjects. A writer who makes you think while he entertains.
The General Admission ticket sales has ended!
The Vaccinated Child ticket sales has ended!