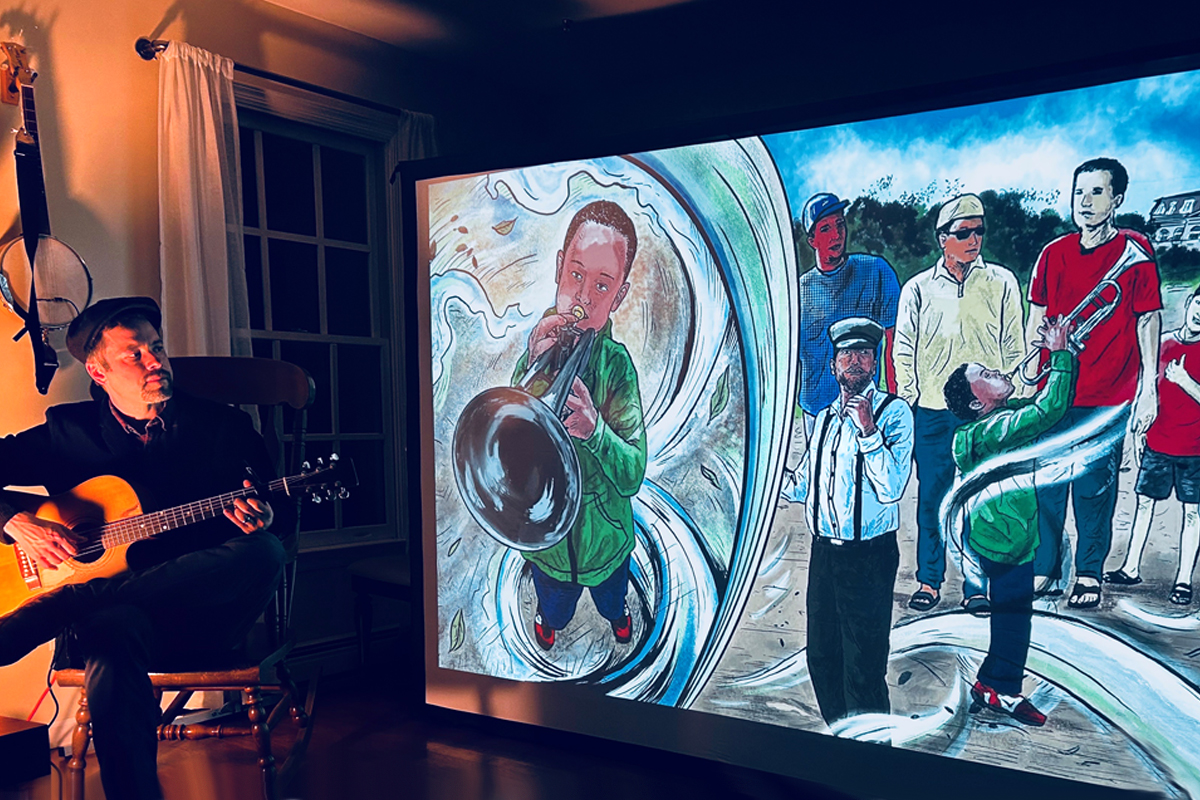 Songs, Stories & Art featuring John-John Brown, with Ken Galipeau
A Multi-media presentation

*Note:  Bill Buttner, originally scheduled as the opening act for this show had to withdraw at the last minute.  He will be rescheduled.
Songs, Stories, & Art featuring John-John Brown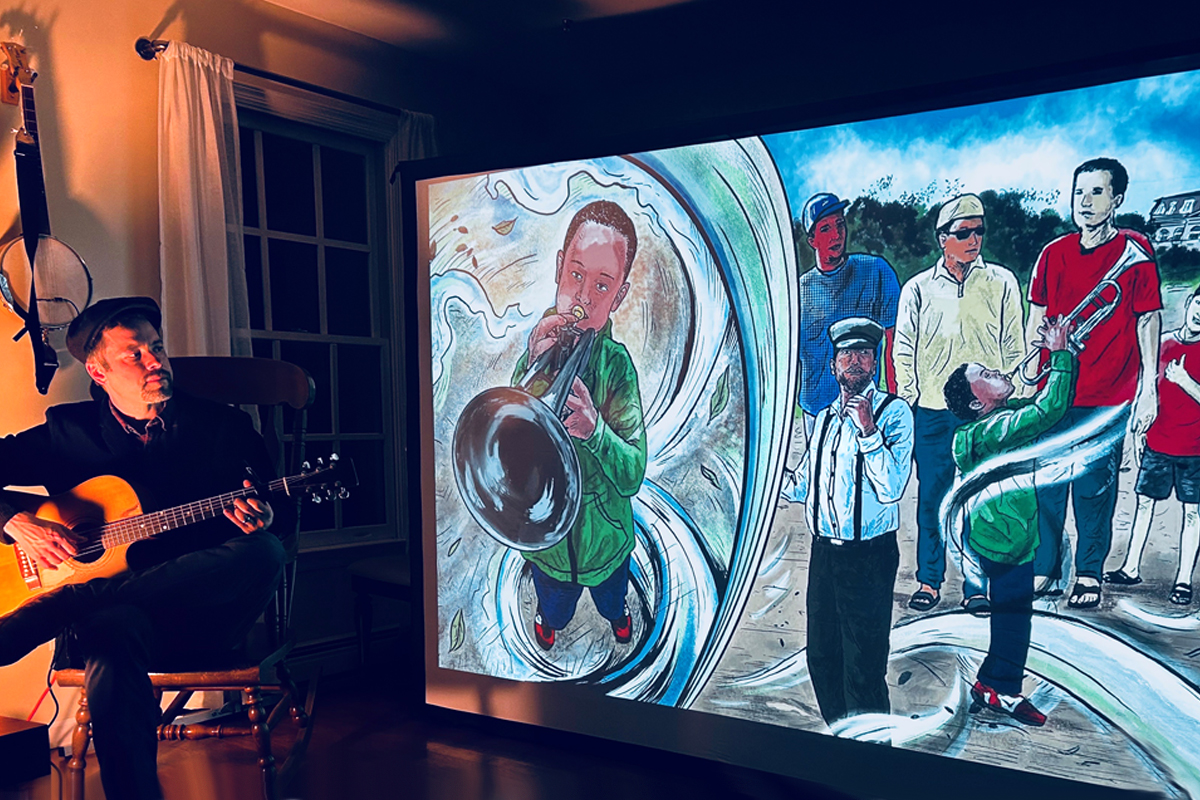 Songs, Stories, and Art
Lessons From Strangers

Kerrville New Folk winner John John Brown brings to our stage a one-man show of one 90-minute story (with intermission) featuring original songs performed live before ever-changing projected images of original artwork and iconic photographs. This unusual and fascinating project weaves together narrative songs and the visual arts to tell the story of 14 fascinating  characters. An imaginative and colorful world unfolds, revealing that all people, friends and strangers alike, have a story from which we can learn.
John John will be accompanied on lead guitar by his brother Steve.
Ken Galipeau*
Ken Galipeau is a storyteller, and a gleaner of good songs. He is constantly on the lookout for lesser-known material that ought to be better known. He will intersperse humor with poignency to great effect. He plays guitar, piano, and water-jug, and will sometimes sing unaccompanied. He's also well known locally as a superb storyteller for adults as well as children.