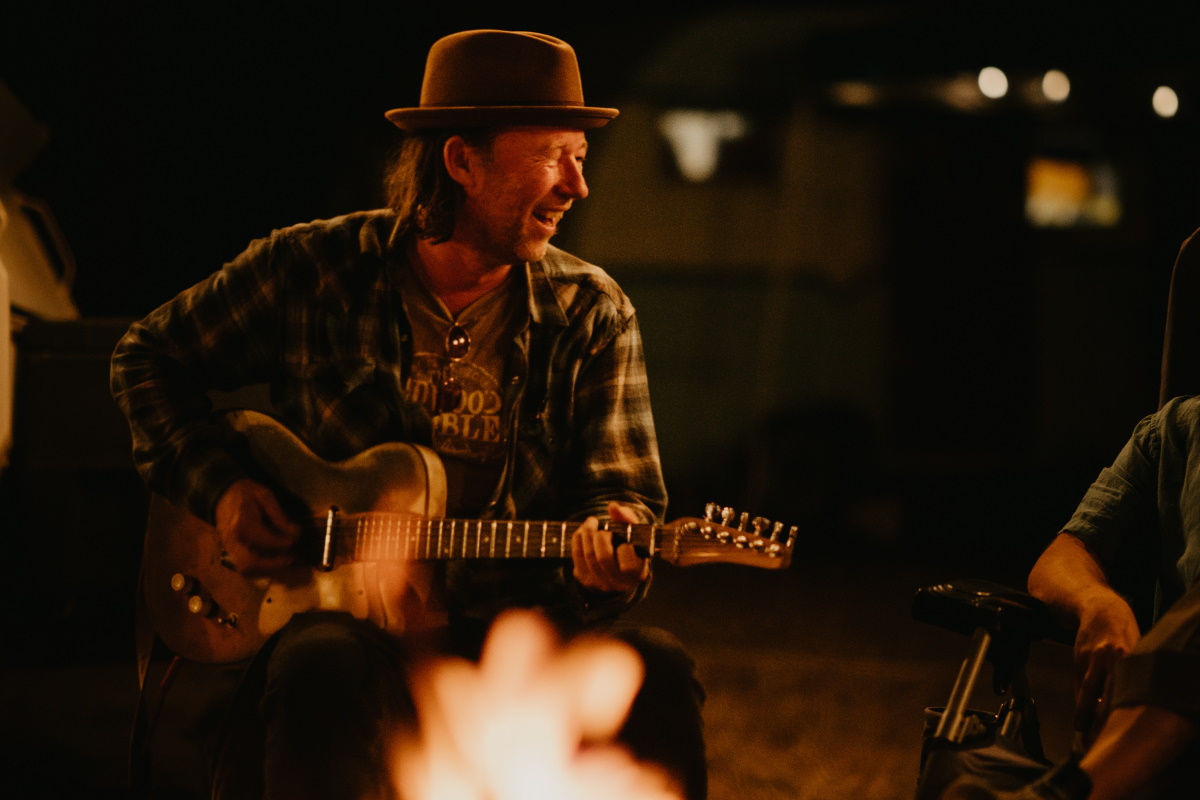 Michael McNevin
Michael McNevin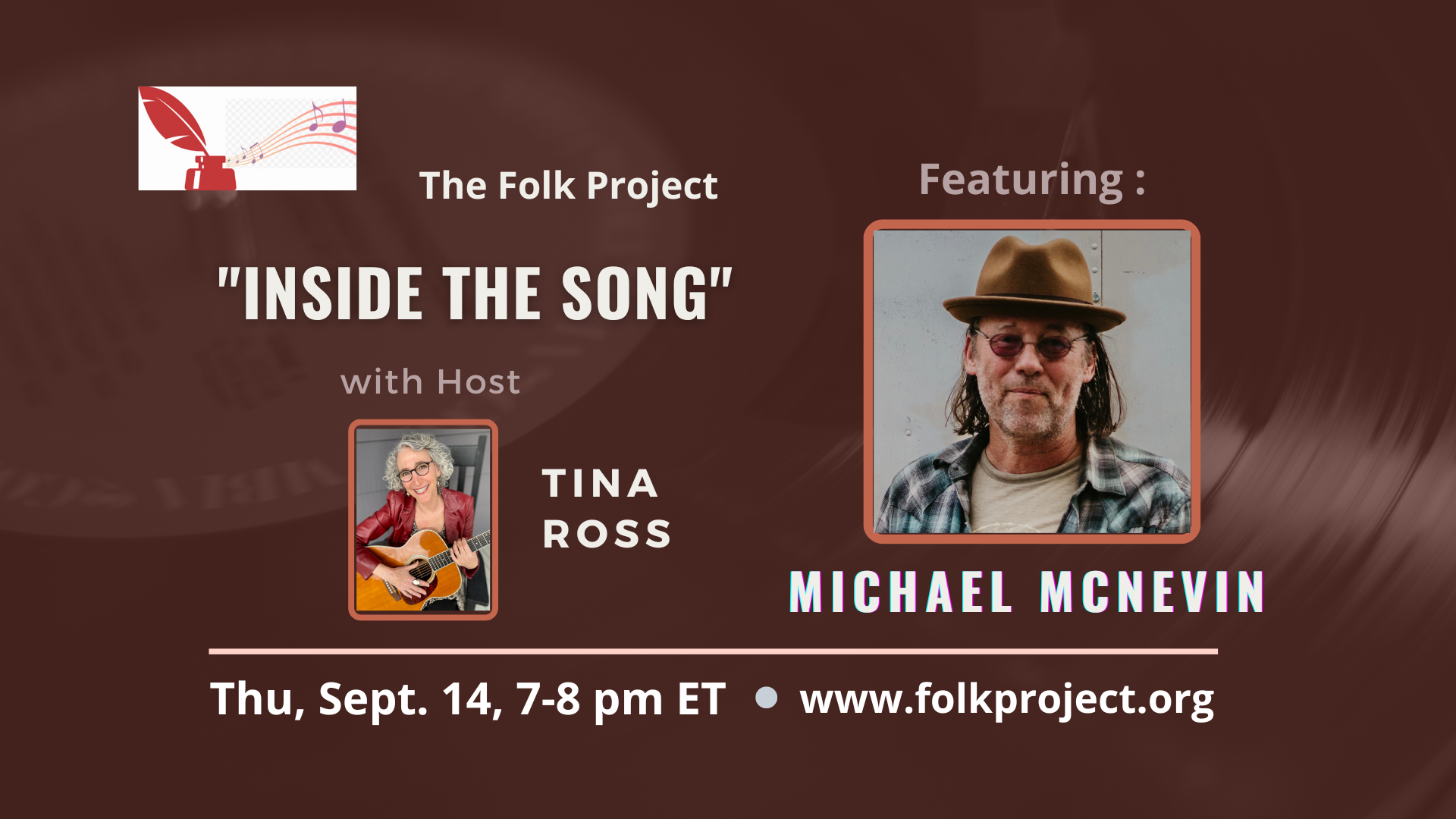 Michael McNevin performs online, Thursday, September 14, 2023 7-8 PM ET for our Inside the Song Series – a concert/interview hybrid.   I have been wanting to bring Michael to Inside the Song for a while.  He is a brilliant story teller with a smooth, inviting voice and guitar chops that impress.  He also makes up really corny jokes, which is so endearing.  And, Mike is a wonderfully creative songwriting teacher.  This show will be fun, entertaining and informative all at once.  Join us.
Inside the song is a peek into the artist and songwriter's mind during the act of creation. It's an opportunity for fans/music lovers and songwriters to glean a deeper understanding of the back stories, the judgements, the skill set, and the guidelines that influenced the artists we admire in making the songs we love.  Tina Ross, host of the series, and a singer-songwriter herself, will guide us all through an hour of music. You will get to ask your questions in the comment section during the show.
Inside the Song is the second Thursday of every month. Attendance is free. Free-will donations are requested and go entirely and directly to the performer.
Join us on zoom here: https://us02web.zoom.us/j/81724619741?pwd=anQ1K21rSXNqYXl2ZElmOUdqWURnUT09
Michael McNevin
Jack of all trades, master of some—Michael McNevin is a touring singer-songwriter, a stalwart of the California and American folk scene, and a brilliant storyteller with seasoned vocals and accomplished guitar chops. Michael's showmanship and music delight audiences, transporting listeners into the vibrant worlds of his songs. Hear him on the main stages of the Kerrville Folk Fest and High Sierra Music Festival or in the comfy nooks of The Mudpuddle Shop in downtown Niles, California.
Quirky conversations, odd jobs, and narrow escapes, Michael McNevin's songs read like short stories—full of heart, humor, and a keen eye for detail. Skillful guitar work and nuanced vocals underscore the characters and places of his travels. Michael's easy going rapport and knack for storytelling brings audiences into his scenes: a busking clown on a Michigan lake, a trailer mechanic in Barstow, a scarecrow in love, a circus bear on the run, a close call with a freight train, a day in the life of a grocery bagger. The lyrical landscapes are filled with surprises and everyday life. Michael has played the main-stages of the Kerrville Folk Festival, Strawberry Folk Festival, and High Sierra Music Festival as well as shared stages with Johnny Cash & The Carter Family, Donovan, Shawn Colvin, Richie Havens, Robert Earl Keen, Iris Dement, Rosanne Cash, Greg Brown, and many others.