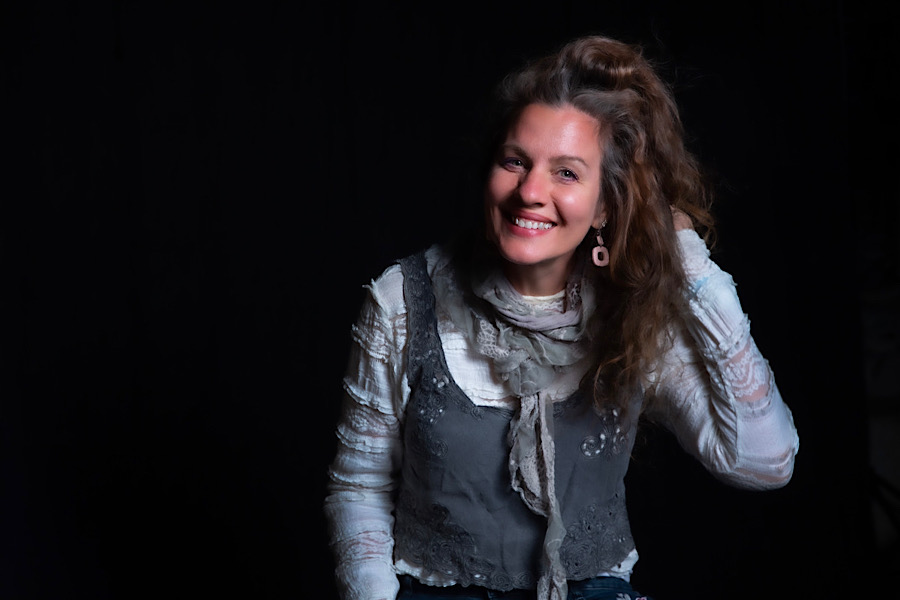 Antje Duvekot
Antje Duvekot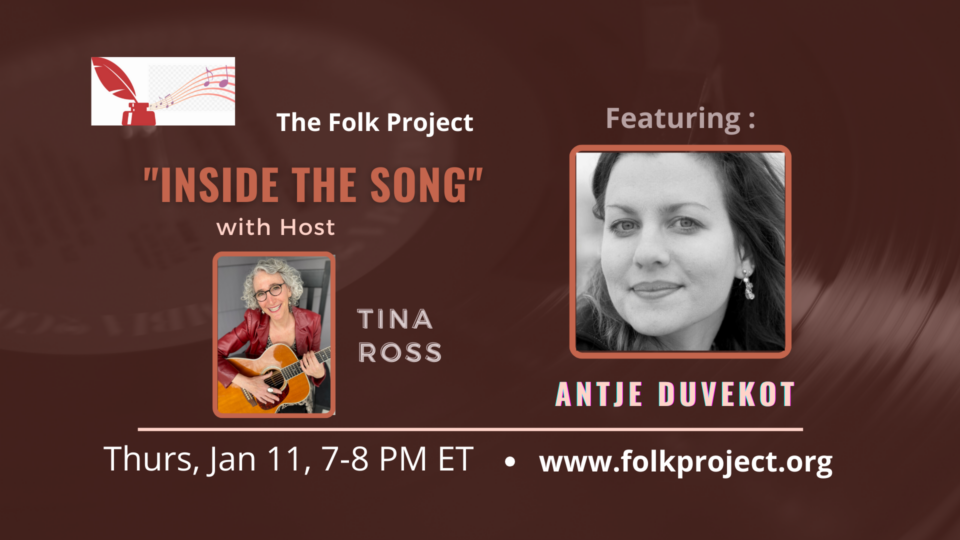 Antje Duvekot performs online for our 'Inside the Song' Series – a concert/interview hybrid.  I am so thrilled to be hosting Antje in January.  You will be enchanted by her freeheartedly written songs, and her understated, unsparingly gentle delivery.
Inside the song is a peek into the artist and songwriter's mind during the act of creation. It's an opportunity for fans/music lovers and songwriters to glean a deeper understanding of the back stories, the judgements, the skill set, and the guidelines that influenced the artists we admire in making the songs we love.  Tina Ross, host of the series, who is a singer-songwriter herself, will guide us all through an hour of music. You will get to ask your questions in the comment section during the show.
Inside the Song is the second Thursday of every month.  Attendance is free. Free-will donations are requested and go entirely and directly to the performer.
Join us on zoom here: https://us02web.zoom.us/j/81724619741?pwd=anQ1K21rSXNqYXl2ZElmOUdqWURnUT09
The Boston Globe writes that Antje Duvekot believes in the redemptive power of the shared secret; and is utterly unafraid to mine the darkest corners of her life for songs that turn fear into resilience and isolation into community.  Born in Germany, at the age of 13 Antje Duvekot was transplanted to the US. She spoke not a word of English and the sense of isolation she felt growing up in Delaware at that young age translates into some of her songs.
Her voice is unique, soft yet strong, playful yet subdued.  Her voice carries the lyrics of her poetic, fiercely honest and beautifully crafted songs, where metaphor ushers her stories with precision and grace.
Antje has been awarded the Grand Prize in the John Lennon Songwriting competition, The Best New Folk Award from Kerrville and Outstanding Folk Act from The Boston Music Awards.