Bill Staines with The Greystone Singers
Bill Staines
For just about as long as anyone currently involved in folk music can remember, Bill Staines is the archetypical contemporary folk singer. People have been singing his songs on stage, in recording studios, and around campfires for over 40 years.
He is responsible for such classics as "Roseville Fair", "All God's Critters Got a Place in the Choir", and "River", all with choruses that beg to be sung with. Come and see a true living legend.
The Greystone Singers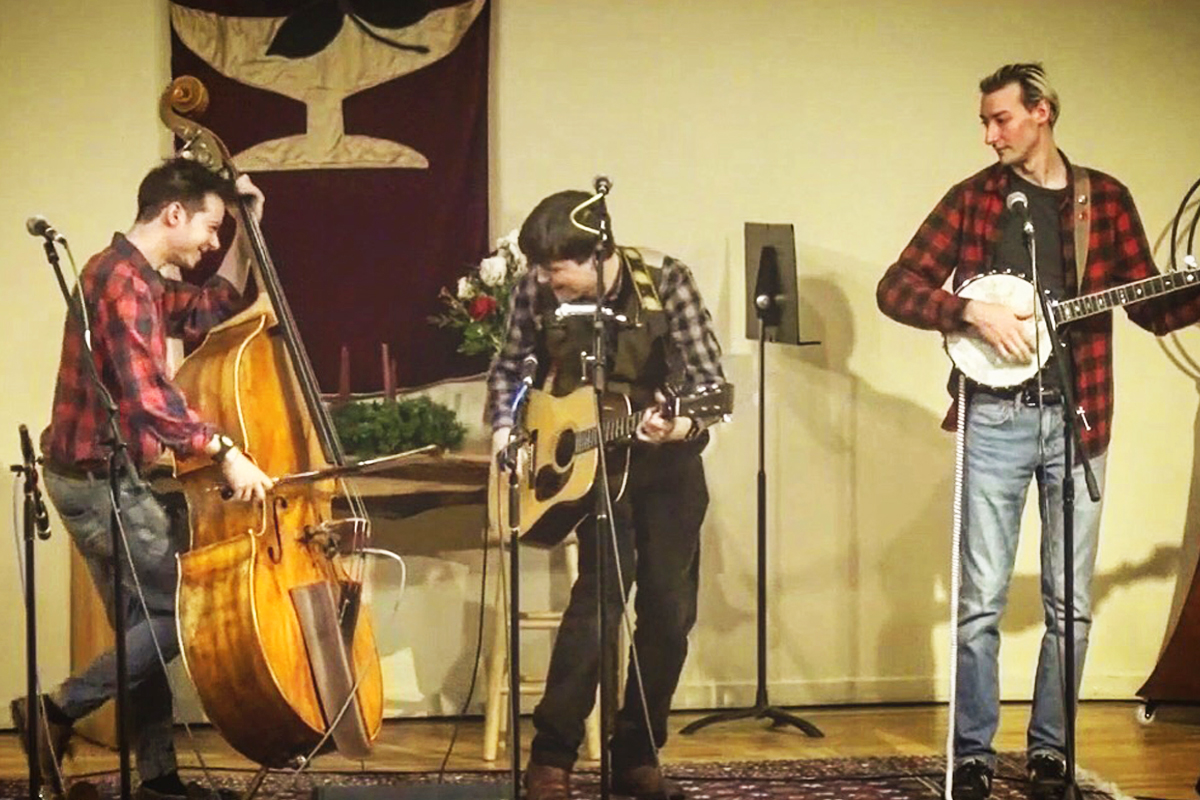 The Greystone Singers are a trio of young singers who channel the groups that formed the backbone of the socially conscious Folk movement of the early 60's.
They deliver the songs of Woody Guthrie, Bob Dylan, Phil Ochs, and their contemporaries with the freshness and fervor of those early pioneers of the movement. Hal Guitarist (guitar), Joe Seider (banjo), and Adam Siegler (bass) are all Folk Project members.