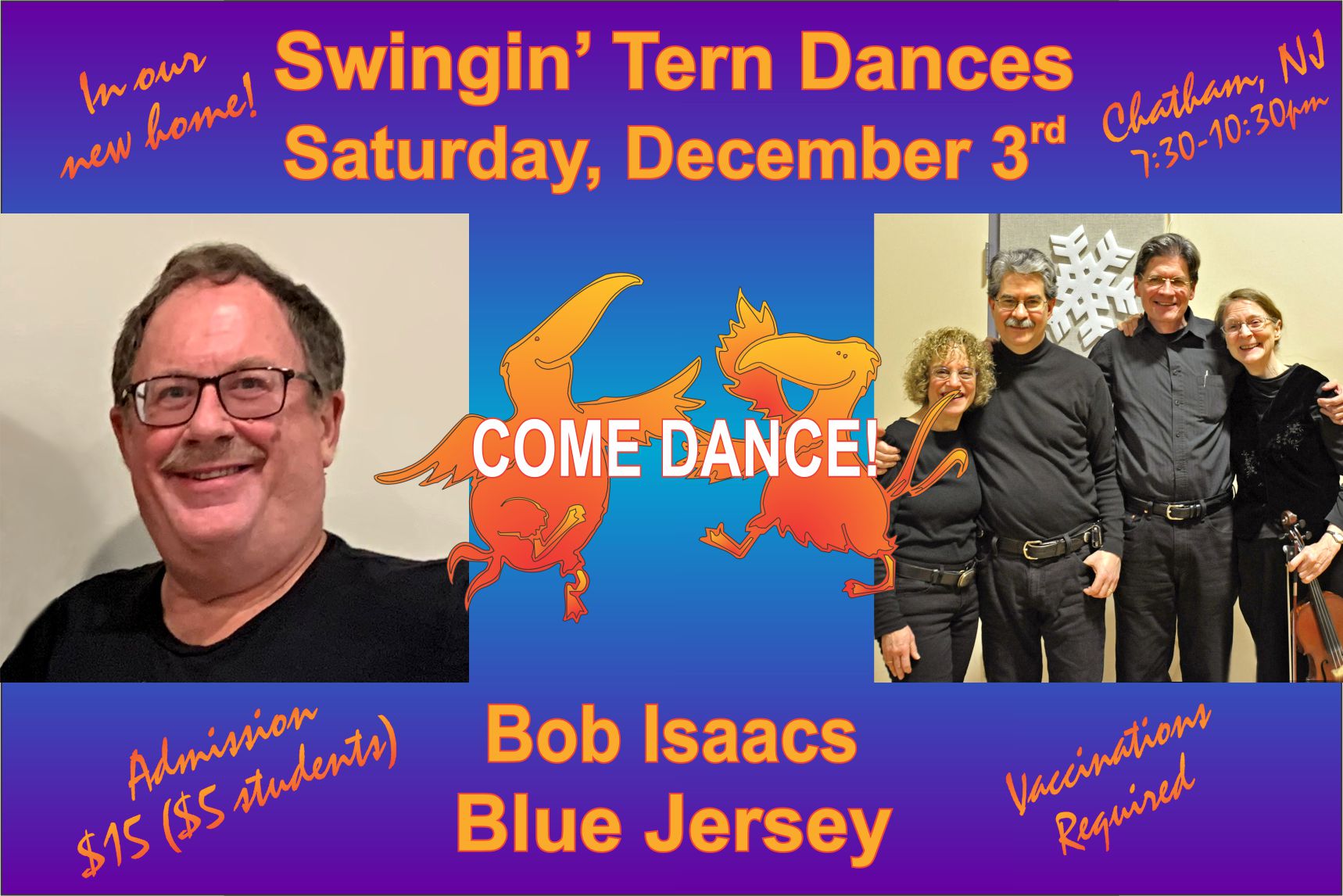 Bob Isaacs & Blue Jersey
Swingin' Tern presents
Bob Isaacs
with
Blue Jersey
The chatter in Chatham is that Blue Jersey is the talk of all the towns.  Bob's Collingswood be enough, but with a band to Rockaway the night, you'll Wanaque up in the center line. Ewing seen nuthin' yet as those born to be Wildwood go Alloway over Andover. So Ironia your Oxford, use your Gillette, put on your Cologne and grab a guy from Manville, a Lacey lady of Verona or your Palmyra. If life Hazlet you down, you're crying Mahwah and you've given up Hope, come say Ho Ho Kus you'll Sea Bright talent at the Summit of entertainment for just a Little Silver. Orange you glad Swingin' Tern will have you saying thank you Allamuchy as you land in Pleasantville?
Our mask policy is based on the current rating for Morris County from the CDC. When the county rating is at the current Yellow or Green level, masks will be optional in all dance lines.  At the Orange level, masks [N/KN-95 or surgical] are required on all dance lines.  At any dance, we may announce that masks are required in all lines. 
Proof of vaccination must be presented at the door or may be sent in advance—see full Covid protocol below.
Bob Isaacs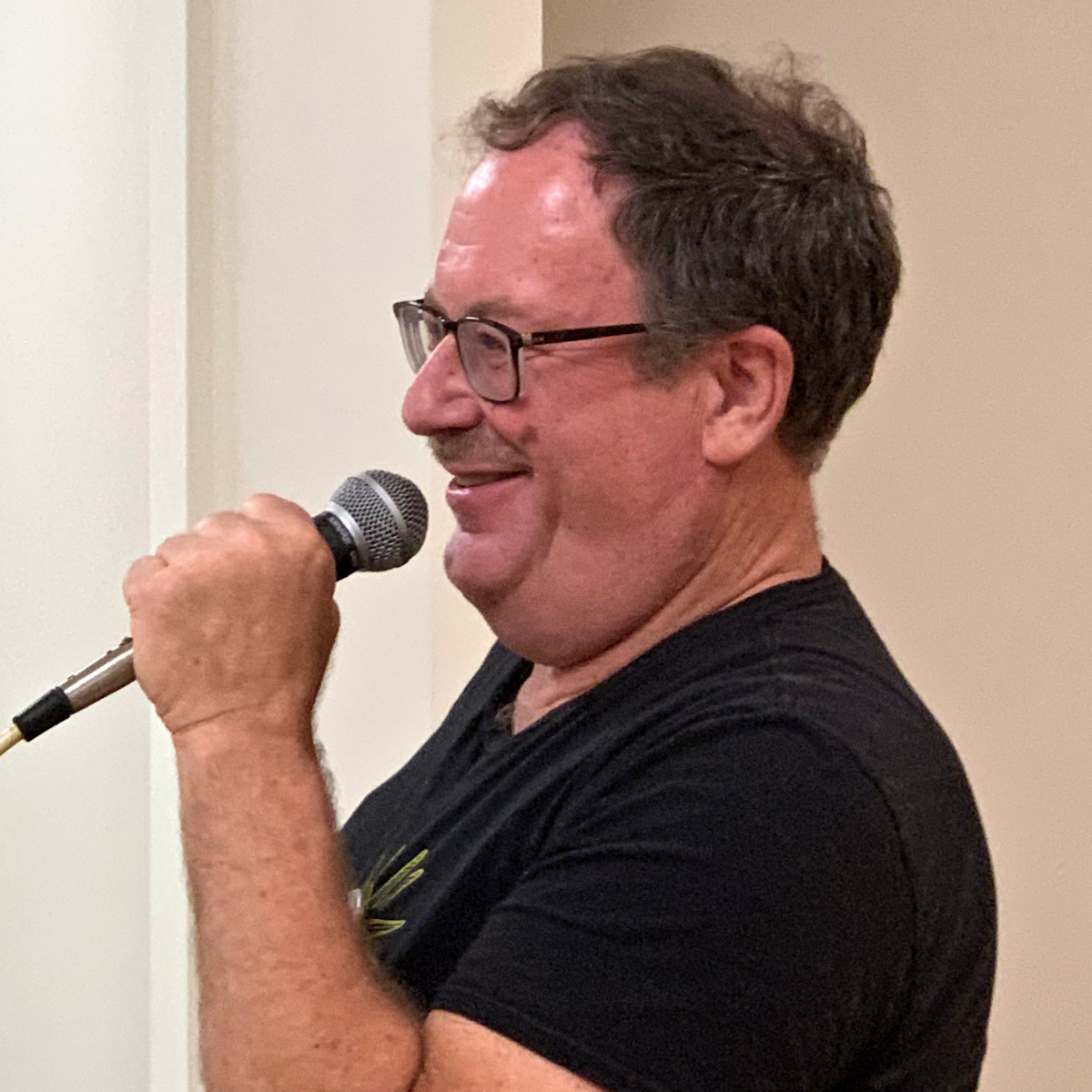 Swingin' Tern is fortunate to have had a close relationship with Bob Isaacs. Bob is known for his clear, concise calling. He is a prolific contra choreographer—his creative dances are called throughout the country. Bob is also known for his unusual dance forms: the Zia is a literal cross between a square and a contra while Bob's grid squares provide a wild ride.
Blue Jersey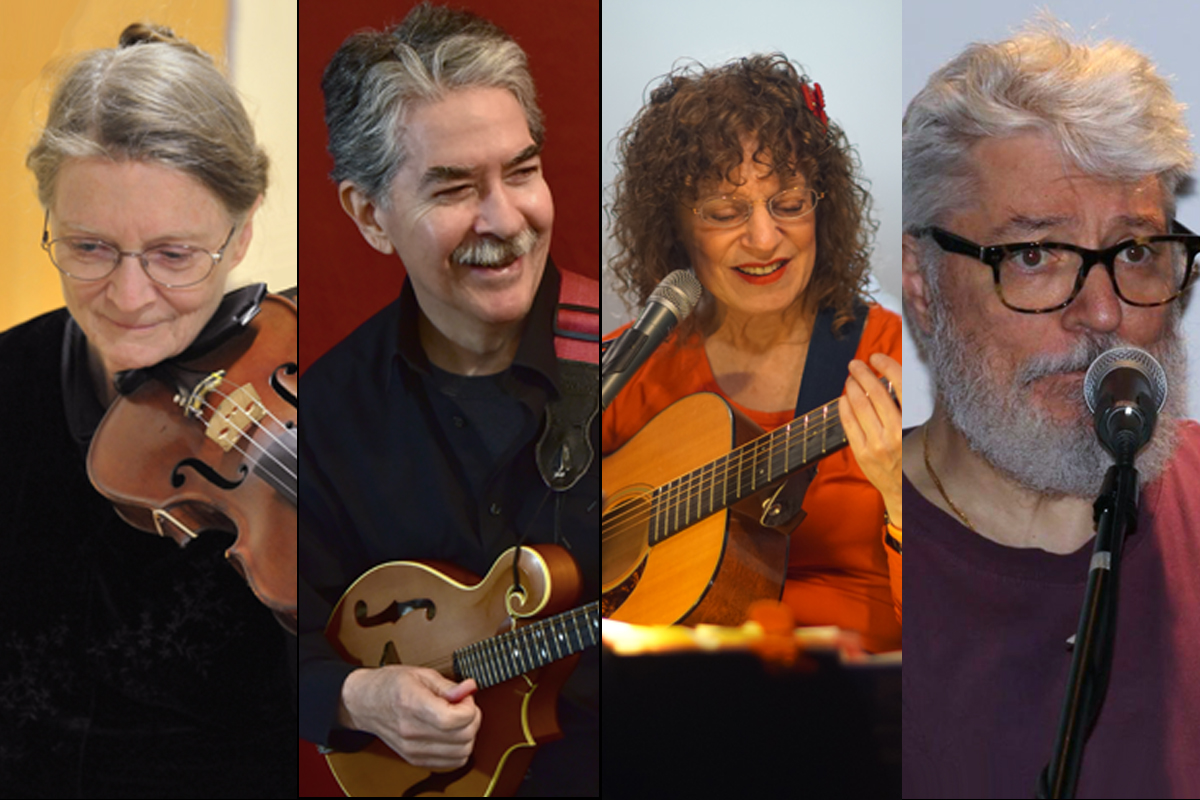 Blue Jersey plays traditional and contemporary contra dance tunes.  They have played contra dances in NJ, PA, NY, and surrounding areas since 2000.  Their large repertoire includes jigs, reels, waltzes, Quebecois, Irish, French, and swing tunes.  Blue Jersey features Louise McClure on fiddle, Frank Ruck on mandolin, Ellen Ruck on guitar, and Ed Jankiewicz on bass.
COVID PROTOCOL
Proof of Covid Vaccination required—remember to bring your vaccine card to show at the ticket desk. You will be turned away if you do not have a CDC Covid Vaccination card indicating you have been fully vaccinated for more than two weeks.
Our mask policy is based on the current rating for Morris County from the CDC. When the county rating is at the current Yellow or Green Level, Masks will be optional in all dance lines. The current level for Morris County will be posted by 8pm on the Thursday before each dance. If the county level is raised to Orange/High, Masks will be required in all dance lines [N-95 equivalent or surgical masks]. We will have extra masks at the ticket desk.
We are maintaining a roster of dancers that have been vaccinated to speed admission at future dances. If you are not already on our vaccine list, you may expedite entry by sending an image of your Covid Vaccination card in advance to Doug at dheacock at aol dot com and we will have your name on the roster.  We are asking for email addresses should there be a need to contact you about an issue at the dance.
Please arrive early. We ask for your patience at check-in.
We will have some individually wrapped snacks for the break. You are welcome to bring your own snacks—if you plan to share, please make sure they are individually wrapped.
Please bring your own water bottle with your name on it. We will not be providing a punch bowl.
Hourly Schedule
Dance Schedule
7:00 PM

-

7:30 PM

Beginner's Workshop

Learn the basics or help the newcomers.
7:30 PM

-

10:30 PM

Dance

The main event.