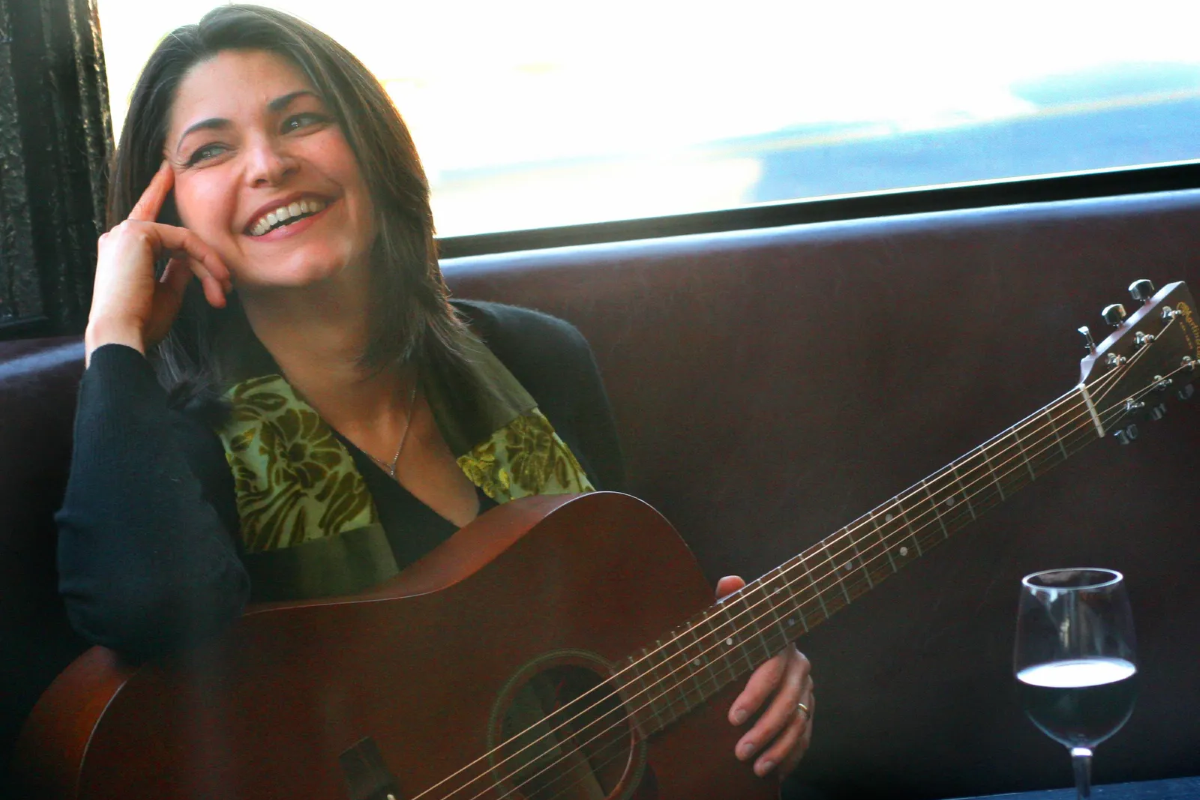 Carolann Solebello and Mark Aaron James
Carolann Solebello and Mark Aaron James perform online for a very special edition of our Inside the Song Series – a concert/interview hybrid.  Our host, Tina Ross, met Carolann and Mark at the weekly Monday night Jack Hardy Songwriters' Exchange.  In songwriter circles, Jack Hardy was as well-known as a teacher and mentor as he was as an artist. Songwriters gathered at his hallowed Houston Street apartment one night a week to play their latest (and usually unfinished) work, and to face criticism from Hardy and their gathered peers. Fueled by pasta and wine, the weekly songwriters' sessions were famous for the artistic and political conversations that flowed in them and the large number of remarkable songs that emerged from them.
YOU DON'T WANT TO MISS THIS ONE FOLKS.  THE DISCUSSION, AND THE MUSIC, WILL BE FASCINATING!
 Inside the song is a peek into the artist's mind during the act of creation. It's an opportunity for fans and songwriters to glean a deeper understanding of the back stories, the judgements, the skill set, and the guidelines that influenced the artists we admire in making the songs we love.  Tina Ross, host of the series, and a singer-songwriter herself, will guide us all through an hour of music. You will get to ask your questions in the comment section during the show.
Inside the Song is the second Thursday of every month. Attendance is free. Free-will donations are requested and go entirely and directly to the performer.
Join us on zoom here: https://us02web.zoom.us/j/81724619741?pwd=anQ1K21rSXNqYXl2ZElmOUdqWURnUT09
Carolann Solebello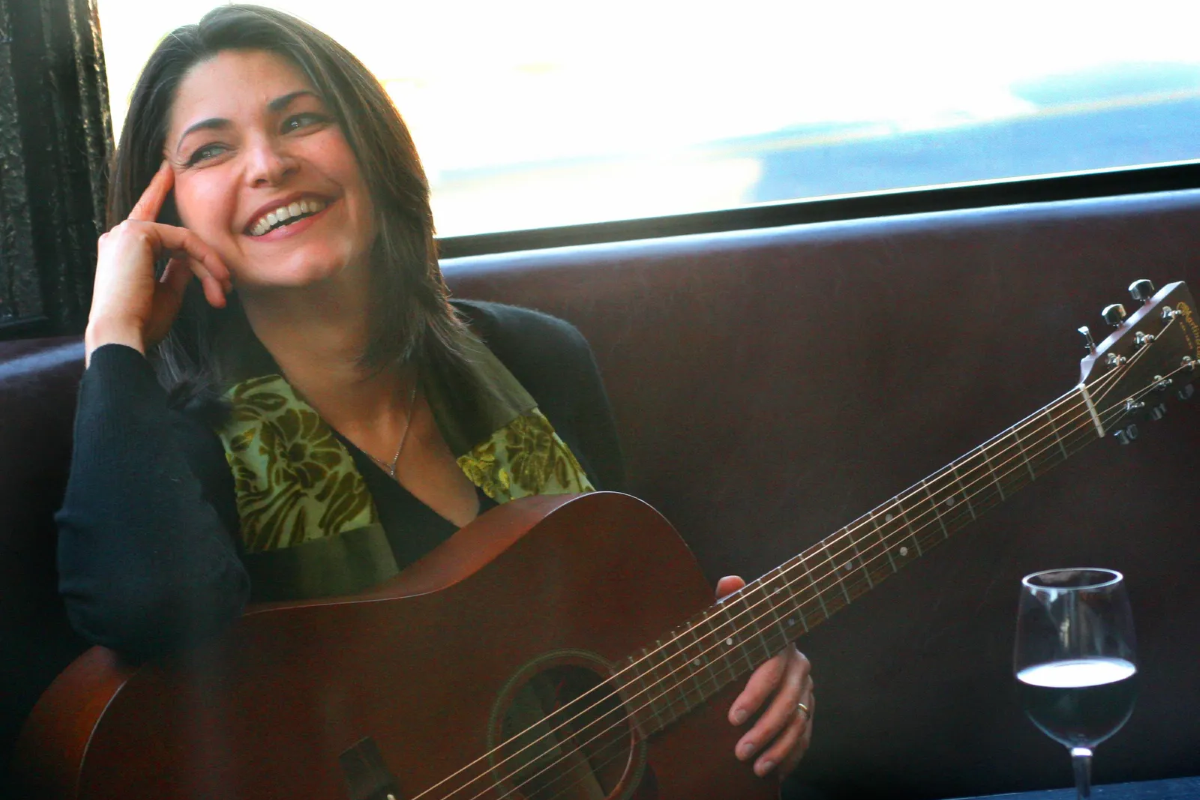 CAROLANN SOLEBELLO is a performing songwriter born and bred in New York City. Best known to folk audiences as a founding member of Americana trio Red Molly, she now tours both solo and with modern folk quartet No Fuss and Feathers.
Carolann's smooth, compelling voice and warm acoustic guitar style surely nod to rural folk traditions, yet her decidedly urban sense of rhythm and sophisticated vocal phrasing bend those traditional forms into more contemporary shapes. Her lyrics, always sharp and incisive, delve deeper and wider. She is a proud member of the Jack Hardy Songwriters' Exchange and has won numerous songwriting awards.
Mark Aaron James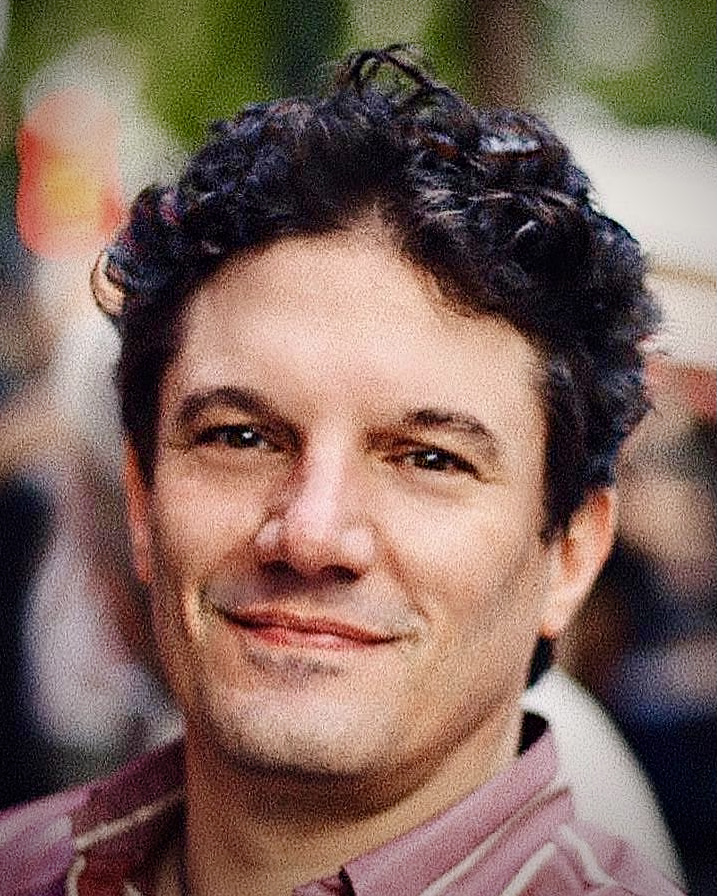 MARK AARON JAMES began his career in Nashville.   He is a smart, engaging songwriter whose stories, rhythms and melodies keep you moving and listening closely to every word.  A winner in the USA, UNISONG and Kerrville Folk Fest writing competitions, Mark was voted "Best Singer/Songwriter in Greenwich Village" by the Underground Music Organization & "Best Local Songwriter" twice by the Nashville Scene. Now in NYC, his songs have been featured in TV & movies. His CDs receive glowing reviews from national magazines including Time Out, The Village Voice & Performing Songwriter. He tours regularly in the US & Europe.