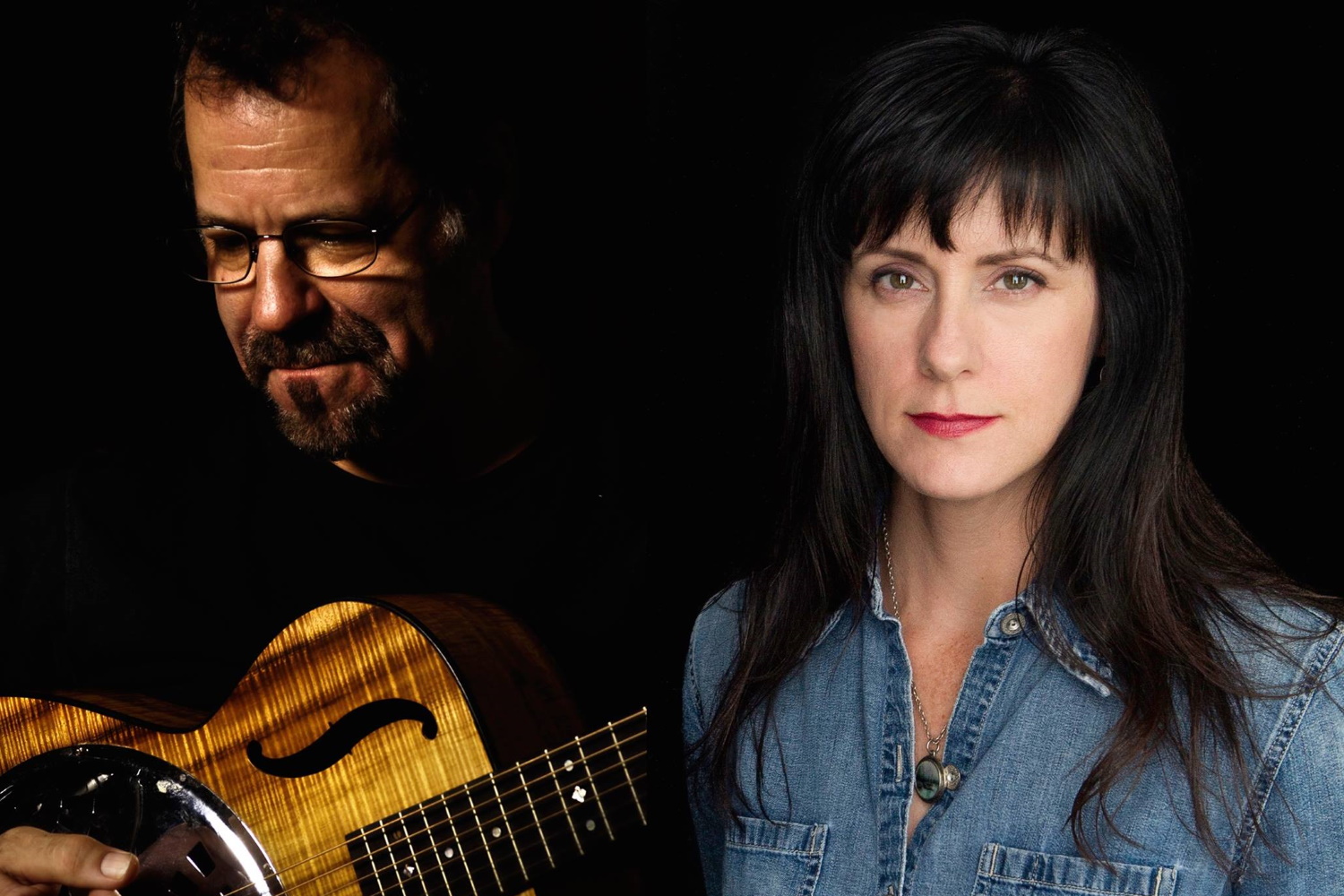 Cliff Eberhardt & Louise Mosrie
Cliff Eberhardt with Louise Mosrie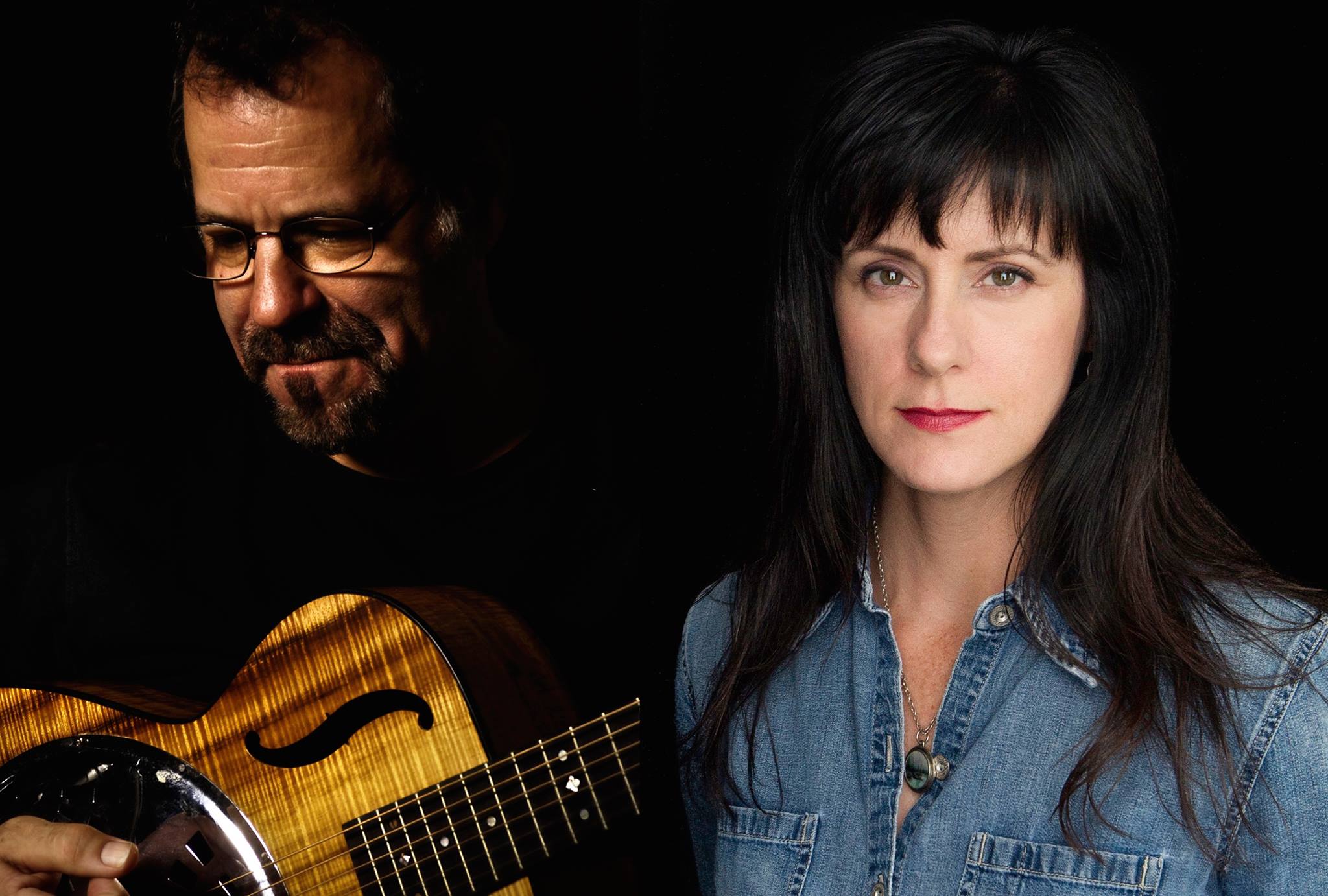 Cliff Eberhardt is a master of his craft, the consummate singer-songwriter – a legendary artist who captures every audience with every song. There is poetry in his voice and a voice in his lyrics that speaks to the soul of music lovers of every genre. Cliff delivers an intensity and passion that fulfills every notion of what we want from a performance – the personal connection from the artist's heart to our own, a dose of wisdom earned from life's tougher roads, a bit of humor, a tear, a nod, a graceful reference that reminds us of our own lives and loves.
Cliff's career spans from New York in 1978 at the Bitter End, the Speakeasy, Kenny's Castaway, Folk City, performing with such musical luminaries as John Gorka, Suzanne Vega, Lucy Kaplansky, Julie Gold, Steve Forbert, Christine Lavin, and Shawn Colvin, through touring as guitarist on the road with Richie Havens and Melanie, to singing jingles for Coke, Miller Beer and Chevrolet ("The Heartbeat of America" campaign). His workshops and performances at our Acoustic Getaway have endeared him to the Folk Project audience, and deservedly so.
Cliff is a true friend and early supporter of The Folk Project's Acoustic Stayaway, and it's an honor to have him back.
Louise Mosrie grew up in McEwen, TN on a cattle farm riding horses and writing poetry. She began writing songs after college while working in TV/radio in Knoxville. She moved back to the Nashville area in 2004 and began co-writing with country, bluegrass and folk artists such as Donna Ulisse and Mike Richardson. Louise had a major creative breakthrough in 2007 as a result of a fortuitous co-writing session with famed Americana producer and writer Ray Kennedy (Steve Earle, Lucinda Williams). They wrote the song Doubling Back for a documentary film by Indiana University professor Ron Osgood, called My Vietnam, Your Iraq which was broadcast on PBS stations nationwide.
Louise started writing songs about the South – what she knew and where she grew up. In 2008, she began work on a new album eventually to be called Home because she'd come full circle in her voice as a writer. The album was a mix of bluegrass, country, and folk for which her lush songs about southern life once got her introduced as "…William Faulkner with a guitar." She entered these songs in contests at major festivals and won top awards at the Kerrville Folk Festival, Wildflower! Festival, Telluride Bluegrass Festival and Falcon Ridge Folk Festival. Home debuted at #1 on the Folk DJ charts in January 2010 and went on to be one of the most played albums that year for that chart.
Buoyed by a couple thousand earnest fans, she began touring all over the Eastern seaboard, the South and Texas. Audience members would tell her that they enjoyed the stories between the songs as much as the songs and that her strong expressive voice was "…like listening to Patty Griffin and Susan Tedeschi at the same time." She's played at The Bluebird Café in Nashville, Club Passim in Boston, Caffé Lena in NY and was recently invited to play at The Birchmere in Washington DC.
In 2012, her 15-year marriage ended and her mother was diagnosed with the brain cancer that took her life six months later. Out of those dark days came ten songs of love, loss and surrender that would eventually be recorded on her newest release, Lay It Down. For this album she collaborated with folk-rock songwriter/producer Cliff Eberhardt, whose minimalist arrangements and restrained production values present Louise's shining voice in stark relief.
Lay It Down was released in late Summer 2014 and it landed on several "Best of" lists. Louise is always writing new songs.
"Louise Mosrie may well be the brightest young folk-oriented artist to emerge from Nashville in many a year."
– Rich Warren, WFMT-FM, The Midnight Special, Chicago
The General Admission ticket sales has ended!