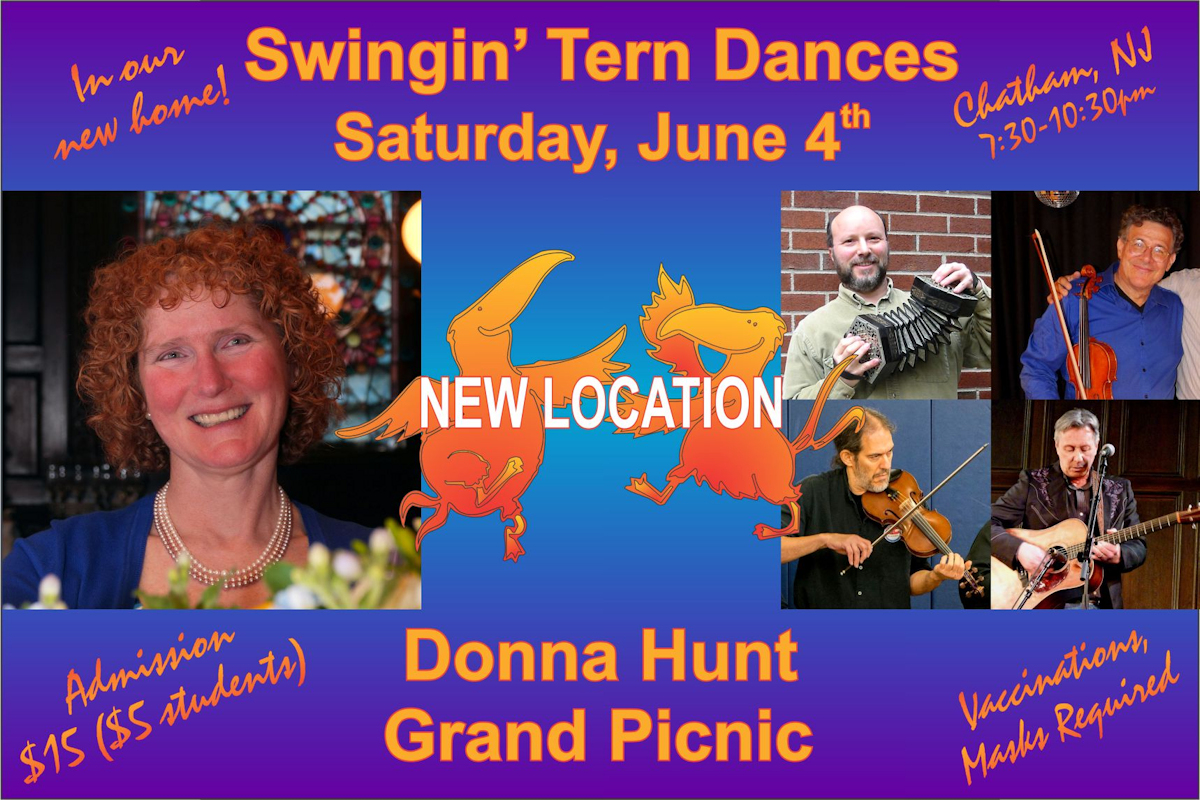 Dance! Donna Hunt & Grand Picnic
Swingin' Tern presents
Donna Hunt
with
Grand Picnic
Swingin' Tern is very happy with its new home at St. Paul's Episcopal Church, 200 Main Street, Chatham, NJ. The hall at St. Paul's has a beautiful well-worn wooden floor with large windows on all four sides and there is air conditioning. Our new site is two blocks from the Chatham train station and from our original site at Ogden. There is ample parking in the back of the church along with a large selection of restaurants on Main Street.

Hams that they are, Grand Picnic shows their rye humor as they sandwich in tunes as long as we can mustard the strength to keep up.  With an open-faced smile, Donna will serve up a premium spread of Wonder-filled dances as we ketchup to her no-loaf contras.  The best thing since sliced bread, Grand Picnic rises to the occasion with music you knead.  Roll in with your bun and only, it's the yeast you can do.  Don't be sconed, leave your muffin the car and wear a flour in your hair.
Donna Hunt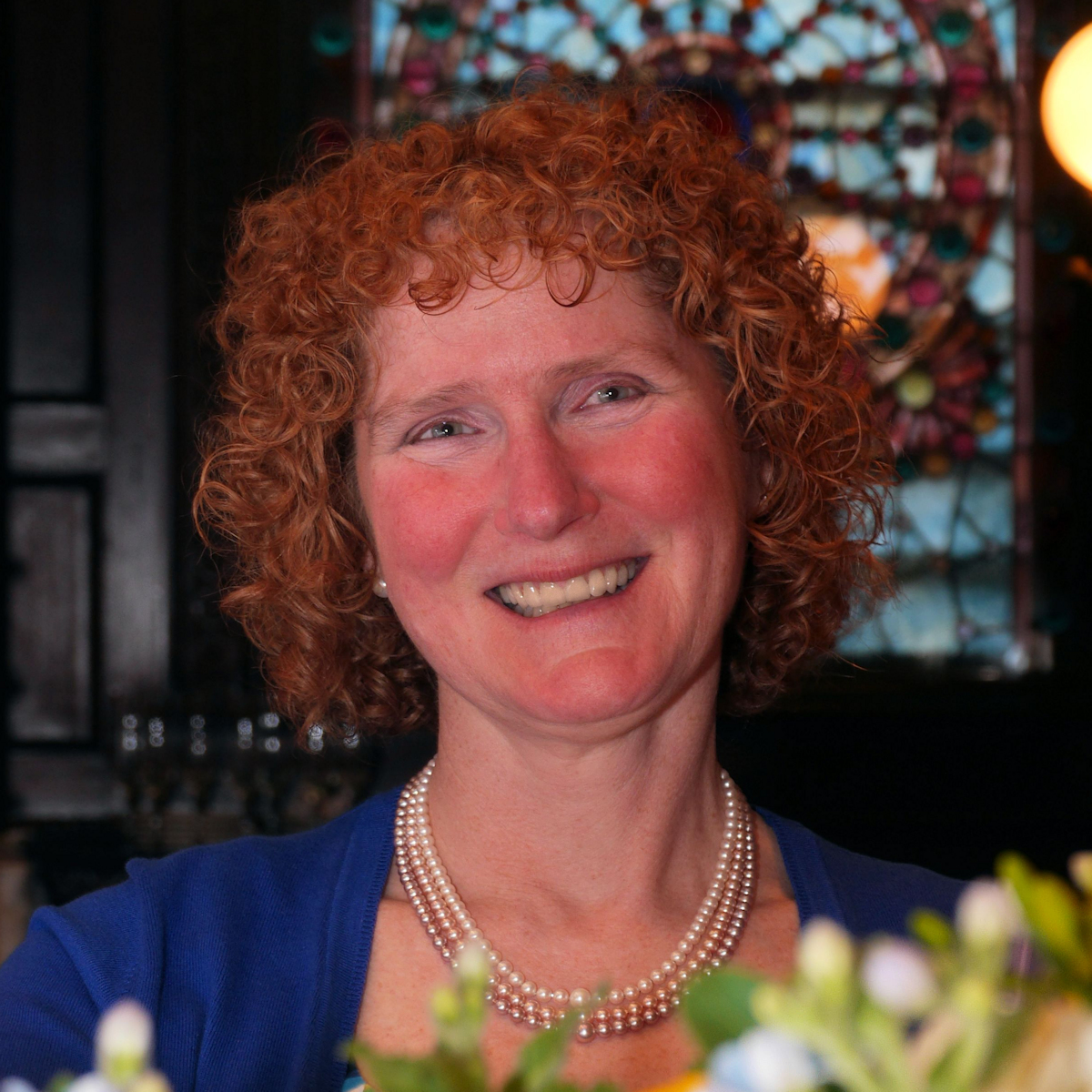 Having garnered an excellent national reputation, we are proud that Donna Hunt developed her calling chops at Swingin' Tern Dances. Calling contras with interesting choreography and variations, Donna is known for utilizing clear, concise instructions to minimize teaching time and maximize dance time. Donna infuses the dancers with confidence, regardless of their skill level, and she enjoys guiding new dancers and challenging experienced ones.
Grand Picnic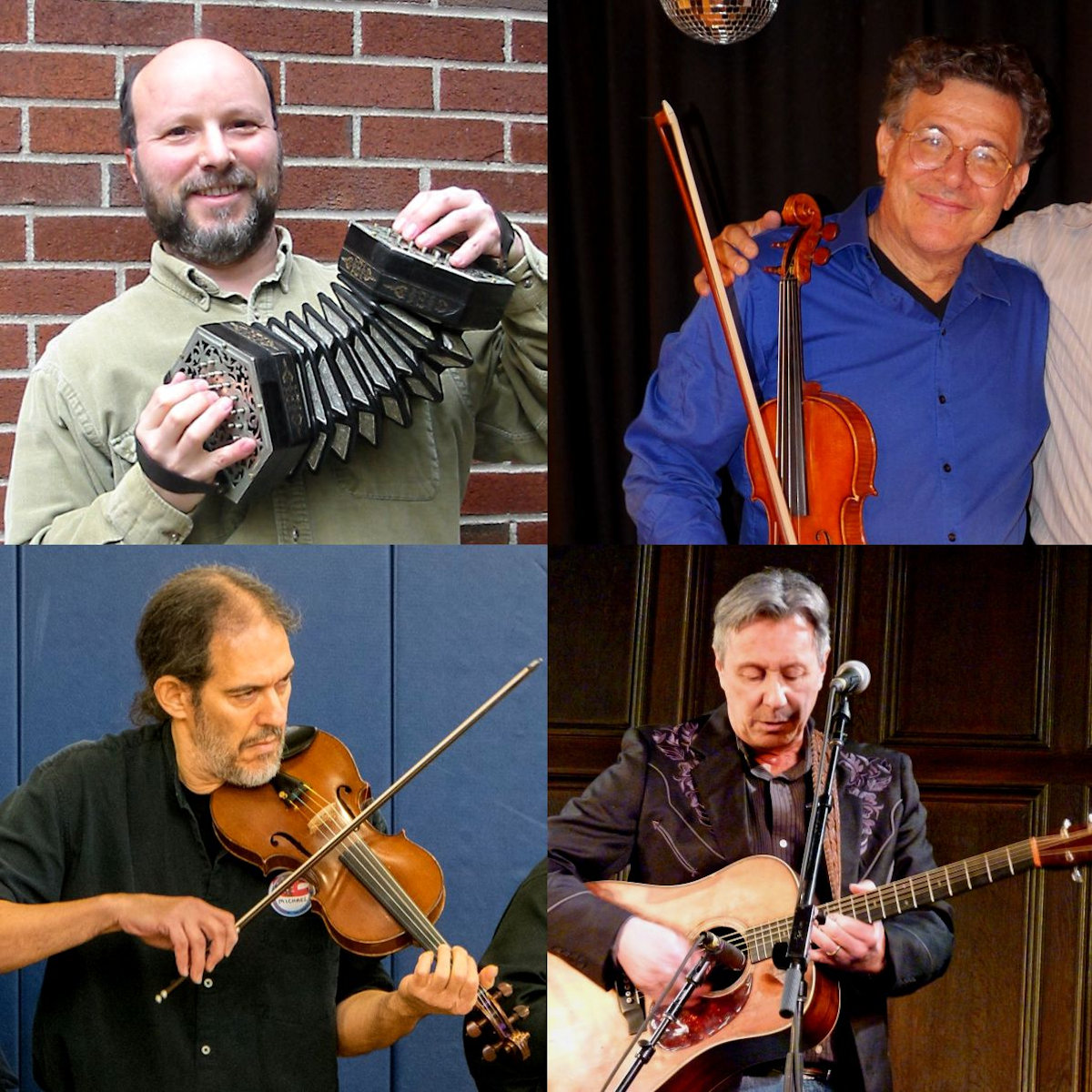 Grand Picnic has been bringing their high-energy contra dance music to the Swingin' Tern stage since 1986.  Grand Picnic features Sam Zygmuntowicz on fiddle, Michael Gorin on fiddle, Jody Kruskal on Anglo concertina, and Danny Weiss on guitar.
COVID PROTOCOL
Proof of Covid Vaccination and wearing face masks are required—remember to bring your vaccine card to show at the ticket desk. You will be turned away if you do not have a CDC Covid Vaccination card indicating you have been fully vaccinated for more than two weeks.
We are maintaining a roster of dancers that have been vaccinated to speed admission at future dances. If you are not already on our vaccine list, you may expedite entry by sending an image of your Covid Vaccination card in advance to Doug at dheacock at aol dot com and we will have your name on the roster.  We are asking for email addresses should there be a need to contact you about an issue at the dance.

In accordance with CDC and Folk Project policy, face masks are required within the building and while dancing. Please bring your own N95 equivalent or surgical mask—we'll have extra masks at the ticket desk if you forget.

Please arrive early. We ask for your patience at check-in.
We will have some individually wrapped snacks for the break. You are welcome to bring your own snacks—if you plan to share, please make sure they are individually wrapped.
Please bring your own water bottle with your name on it. We will not be providing a punch bowl.
Hourly Schedule
Dance Schedule
7:00 PM

-

7:30 PM

Beginner's Workshop

Learn the basics or help the newcomers.
7:30 PM

-

10:30 PM

Dance

The main event.