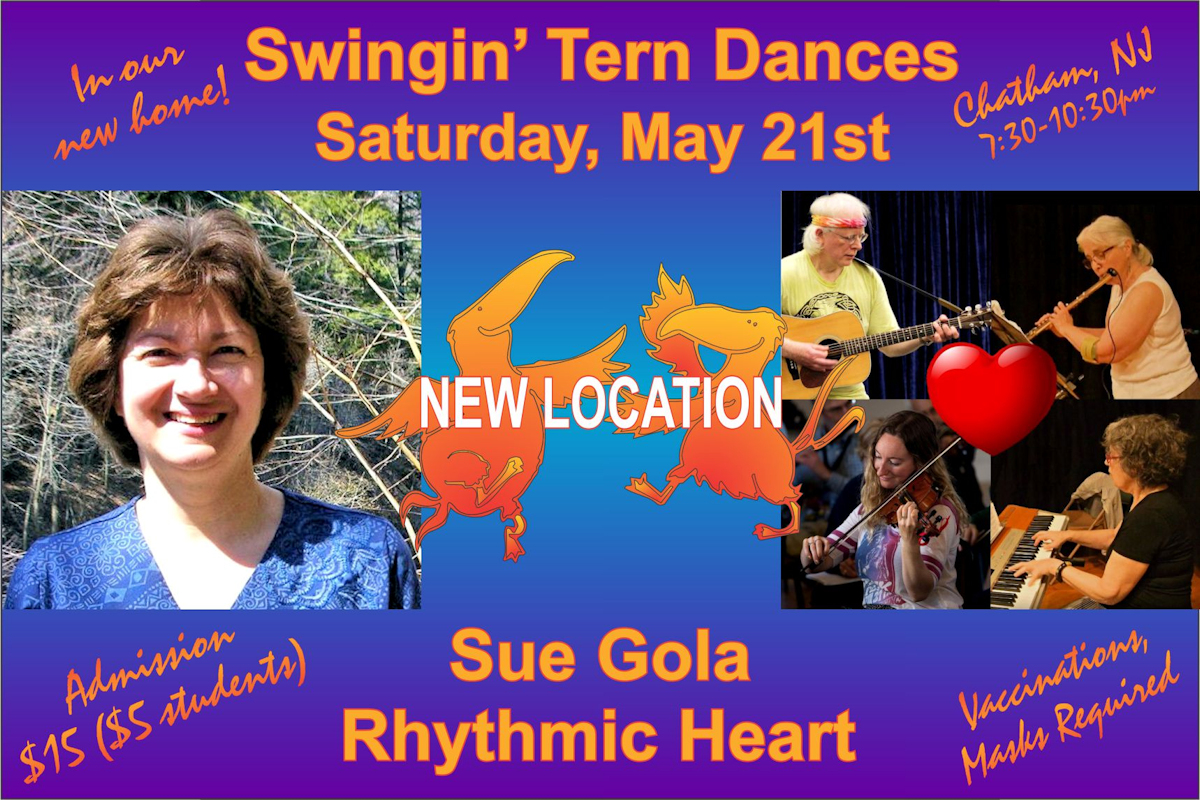 Dance! Sue Gola & Rhythmic Heart
Swingin' Tern presents
Sue Gola
with
Rhythmic Heart
Come experience Swingin' Tern's new home at St. Paul's Episcopal Church, 200 Main Street, Chatham, NJ. The hall at St. Paul's has a beautiful well-worn wooden floor with large windows on all four sides for excellent air circulation. Our new site is two blocks from the Chatham train station and from our original site at Ogden. There is ample parking in the back of the church along with a large selection of restaurants on Main Street.

Never one to miss a beat, Rhythmic Heart pumps out chamber music to raise your blood pressure.  Calling arresting contras worthy of a coronary, Pacemaker Sue will lead us in the systolic stomp.  Don't let your life be in vein, come hear the murmur of the crowd and join the fibrillation.
Full description at https://conta.cc/39wxoMg
Sue Gola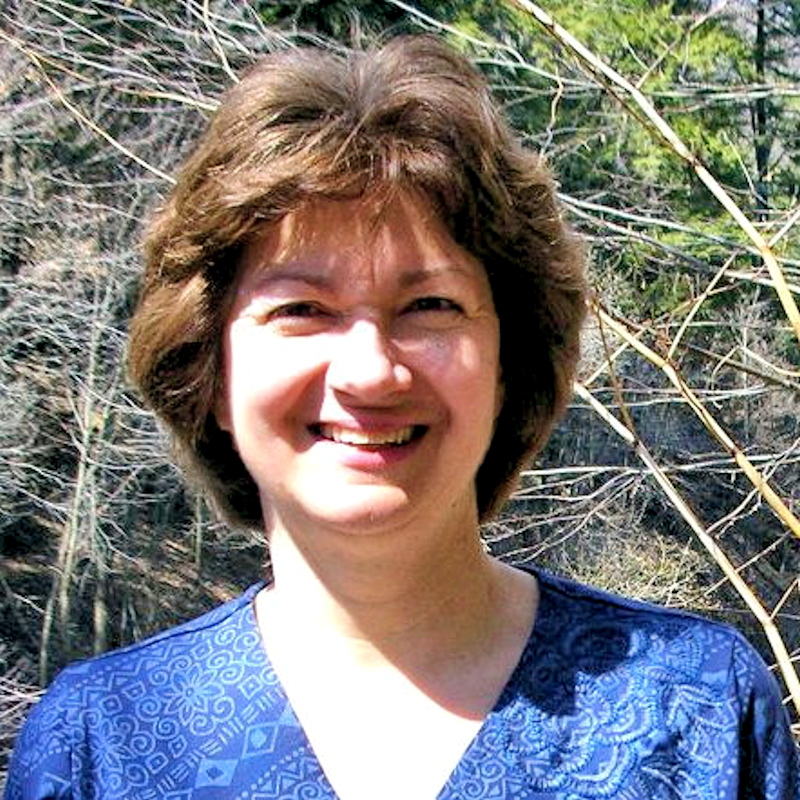 A long-time contra dancer, Sue Gola was drawn into calling contras in 2014. Since then, she has called at dances both large and small throughout the Northeast. Sue gives instructions concisely and clearly and has a friendly way about her that makes dancers feel welcome.
Rhythmic Heart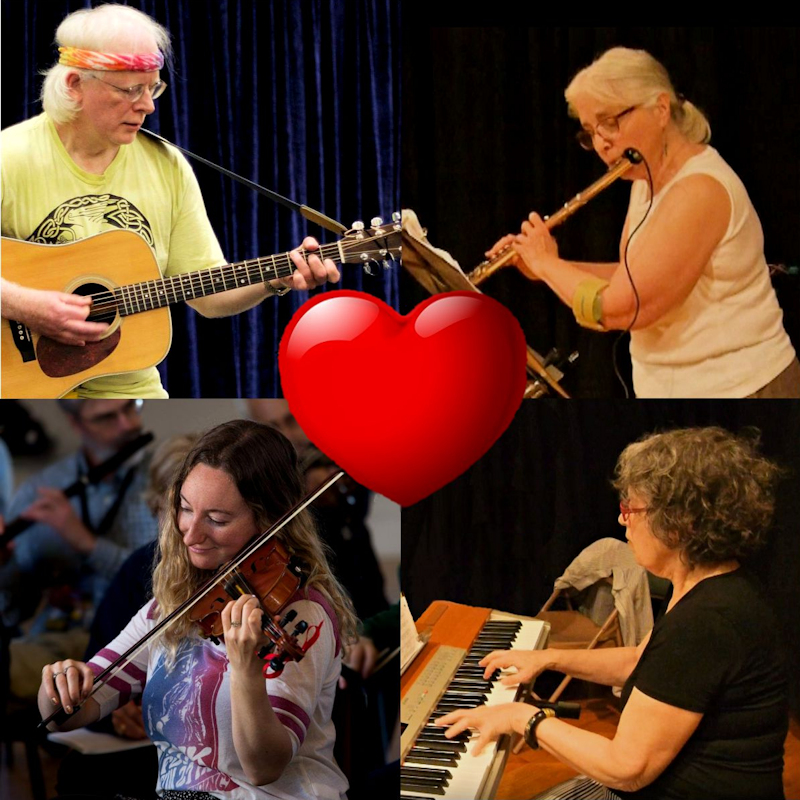 Rhythmic Heart mixes old-timey, jazz, Celtic, and New England traditional tunes with occasional notes of new age and rock.  Rhythmic Heart features Anna Bosnick on fiddle, Norma Castle on flute and percussion, Doug Healy on guitar, banjo, and djembe, and Robin Russell on keyboard.
COVID PROTOCOL
Proof of Covid Vaccination and wearing face masks are required—remember to bring your vaccine card to show at the ticket desk. You will be turned away if you do not have a CDC Covid Vaccination card indicating you have been fully vaccinated for more than two weeks.
We are maintaining a roster of dancers that have been vaccinated to speed admission at future dances. If you are not already on our vaccine list, you may expedite entry by sending an image of your Covid Vaccination card in advance to Doug at dheacock at aol dot com and we will have your name on the roster.  We are asking for email addresses should there be a need to contact you about an issue at the dance.

In accordance with CDC and Folk Project policy, face masks are required within the building and while dancing. Please bring your own N95 equivalent or surgical mask—we'll have extra masks at the ticket desk if you forget.

Please arrive early. We ask for your patience at check-in.
We will have some individually wrapped snacks for the break. You are welcome to bring your own snacks—if you plan to share, please make sure they are individually wrapped.
Please bring your own water bottle with your name on it. We will not be providing a punch bowl.
Hourly Schedule
Dance Schedule
7:00 PM

-

7:30 PM

Beginner's Workshop

Learn the basics or help the newcomers.
7:30 PM

-

10:30 PM

Dance

The main event.