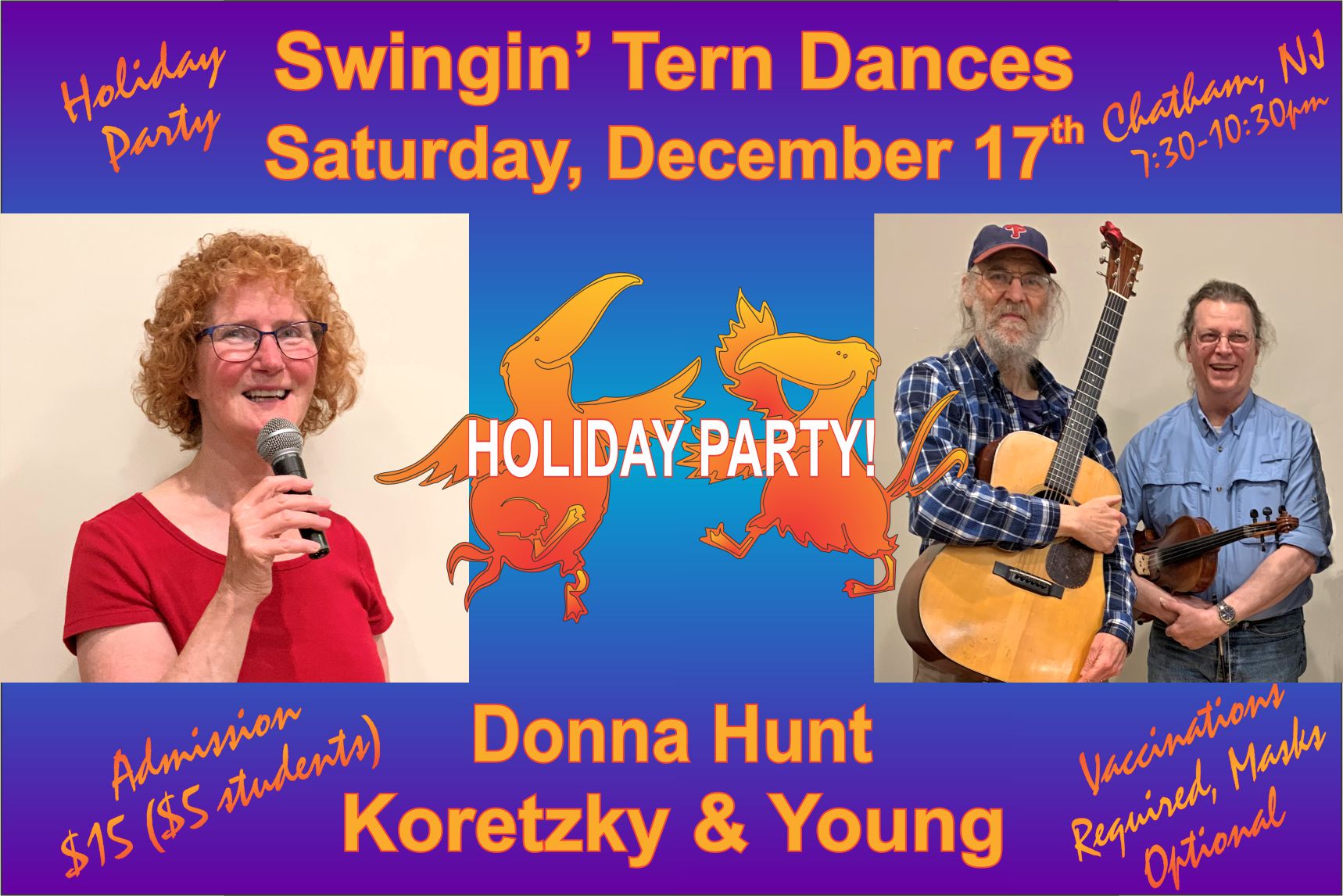 Donna Hunt & Koretzky & Young
Swingin' Tern presents
Donna Hunt
with
Smash the Windows
After retaining Koretzky & Young, Counselor Donna reviews the contra contract: the party of the first part shall dance with the party of the second part, leading the witnesses in amicus allemandes, bonded balances, habeas heys, and proviso petronellas. Legal briefs may be exhibited by those seeking guilty pleasures. Before adjourning to sip a subpoena colada, let it be resolved in reference to the aforementioned, the verdict is in – there really is a Santa Claus.
There will be a Holiday Party nearby after the dance.  Please bring hugs, substantial food, drinks, and desserts.  Directions will be at the dance.
Our mask policy is based on the current rating for Morris County from the CDC. When the county rating is at the current Yellow or Green level, masks will be optional in all dance lines.  At the Orange level, masks [N/KN-95 or surgical] are required on all dance lines.  At any dance, we may announce that masks are required in all lines. 
Proof of vaccination must be presented at the door or may be sent in advance—see full Covid protocol below.
Donna Hunt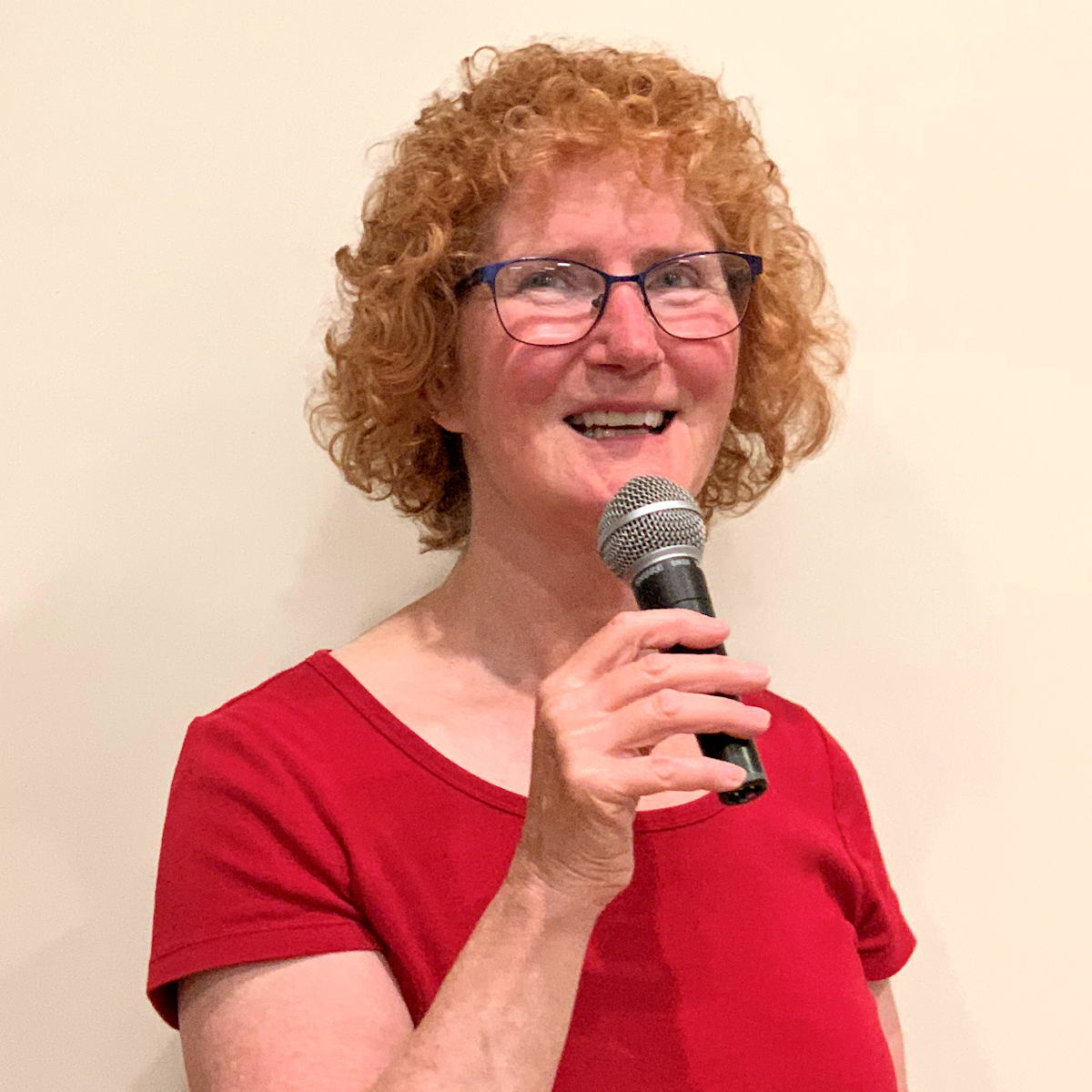 Having garnered an excellent national reputation, we are proud that Donna Hunt developed her calling chops at Swingin' Tern Dances. Calling contras with interesting choreography and variations, Donna is known for utilizing clear, concise instructions to minimize teaching time and maximize dance time. Donna infuses the dancers with confidence, regardless of their skill level, and she enjoys guiding new dancers and challenging experienced ones.
Smash the Windows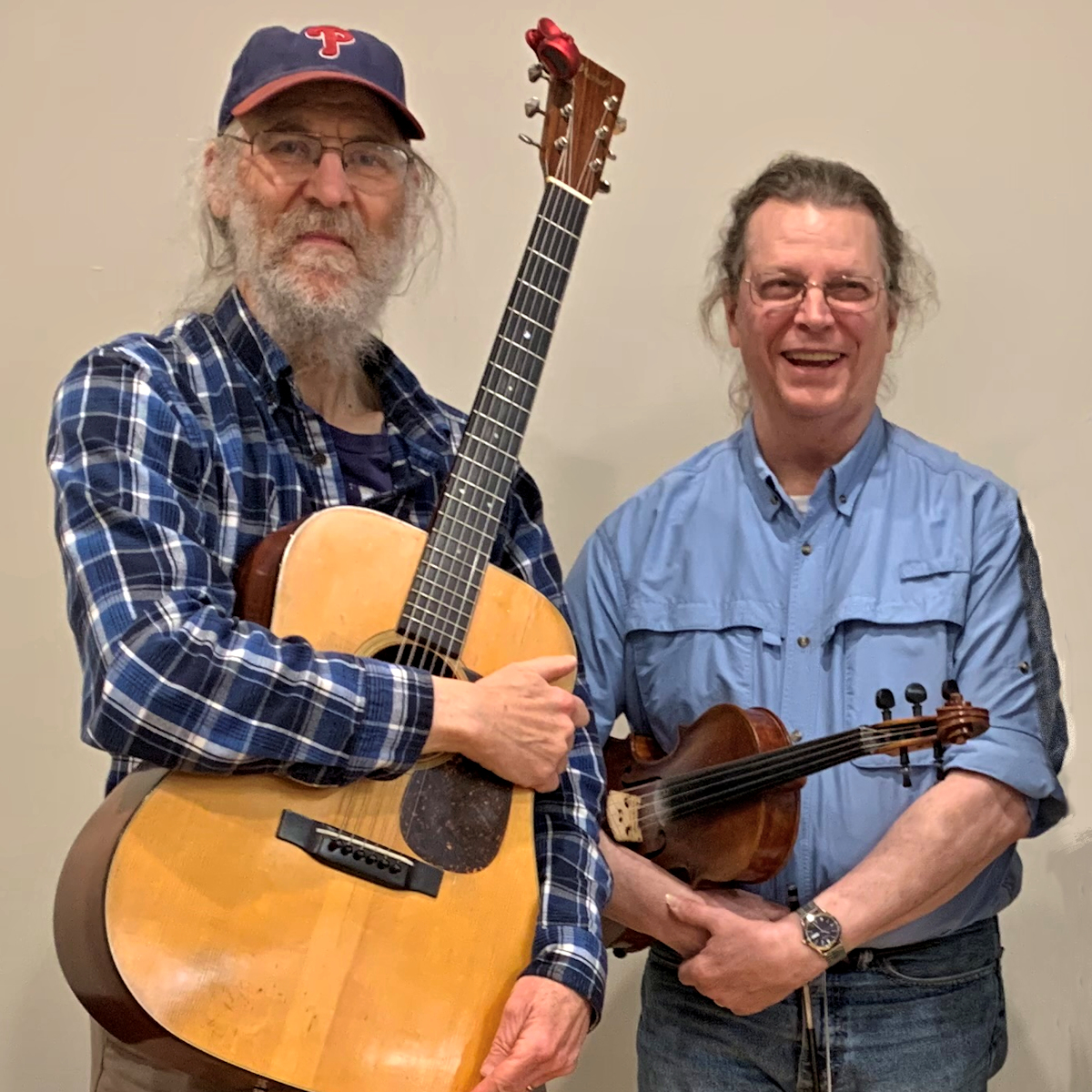 Koretzky & Young are graciously filling in after Bruce Young's original bandmates had to bow out for this performance. Koretzky & Young features Henry Koretzky on guitar and Bruce Young on fiddle.
COVID PROTOCOL
Proof of Covid Vaccination required—remember to bring your vaccine card to show at the ticket desk. You will be turned away if you do not have a CDC Covid Vaccination card indicating you have been fully vaccinated for more than two weeks.
Our mask policy is based on the current rating for Morris County from the CDC. When the county rating is at the current Yellow or Green Level, Masks will be optional in all dance lines. The current level for Morris County will be posted by 8pm on the Thursday before each dance. If the county level is raised to Orange/High, Masks will be required in all dance lines [N-95 equivalent or surgical masks]. We will have extra masks at the ticket desk.
We are maintaining a roster of dancers that have been vaccinated to speed admission at future dances. If you are not already on our vaccine list, you may expedite entry by sending an image of your Covid Vaccination card in advance to Doug at dheacock at aol dot com and we will have your name on the roster.  We are asking for email addresses should there be a need to contact you about an issue at the dance.
Please arrive early. We ask for your patience at check-in.
We will have some individually wrapped snacks for the break. You are welcome to bring your own snacks—if you plan to share, please make sure they are individually wrapped.
Please bring your own water bottle with your name on it. We will not be providing a punch bowl.
Hourly Schedule
Dance Schedule
7:00 PM

-

7:30 PM

Beginner's Workshop

Learn the basics or help the newcomers.
7:30 PM

-

10:30 PM

Dance

The main event.