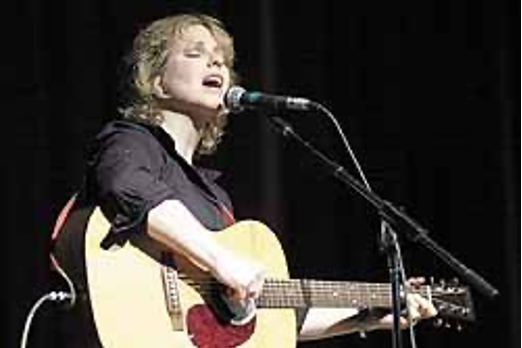 Ina May Wool
Ina May Wool
Ina May Wool is a folk and Americana singer/songwriter known for her powerful voice and insightful, empathetic songs. Gigging since childhood she has played her guitar and mandolin all over the U.S. and in Europe, from concert halls and off-Broadway stages to festivals, movie soundtracks, radio and TV.
She writes, teaches, performs, and collects accolades from students, audiences, critics, and fans. Her first two CDs won songwriting and performance honors in the U.S. and in Europe (e.g., ASCAP/BMI Acoustic Artist Award, Mountain Stage NewSong Festival, Edinburgh Folk Festival). She's taught at Manhattan School of Music, Hoff-Barthelson School in Scarsdale, a number of music camps, and in many other venues. She's led writing workshops in New York, New England, and West Virginia.
In 2018, Ina May was struck by an SUV in Manhattan, and during her recovery and into the pandemic, she began writing a pile of songs – 67 in total. Back on her feet, she wanted to tell her story, but the world was closed. She recorded 12 of those songs on her new album, Rewrite the Ending, which is currently #8 on the FAI Folk DJ chart. These tunes run the gamut from pleading vocals to soft whispers, tales of breaking the bounds of gender expectations, historical fiction, falling down and getting up – and throughout, searing honesty from a strong woman's perspective. It's an experience that can best be described as healing, and a welcome message in these times of tragedy – notes of transcendence and joy while confronting the bad things head on.
"Ina is one of the most exciting writers on the scene today, and as a teacher, she is intuitive and generous." – Sloan Wainwright
"One of my favorite New York songwriters." John Platt, WFUV
Inside the Song is a monthly series on the second Thursday of each month. Attendance is free. Free-will donations are requested and go entirely and directly to the performer.