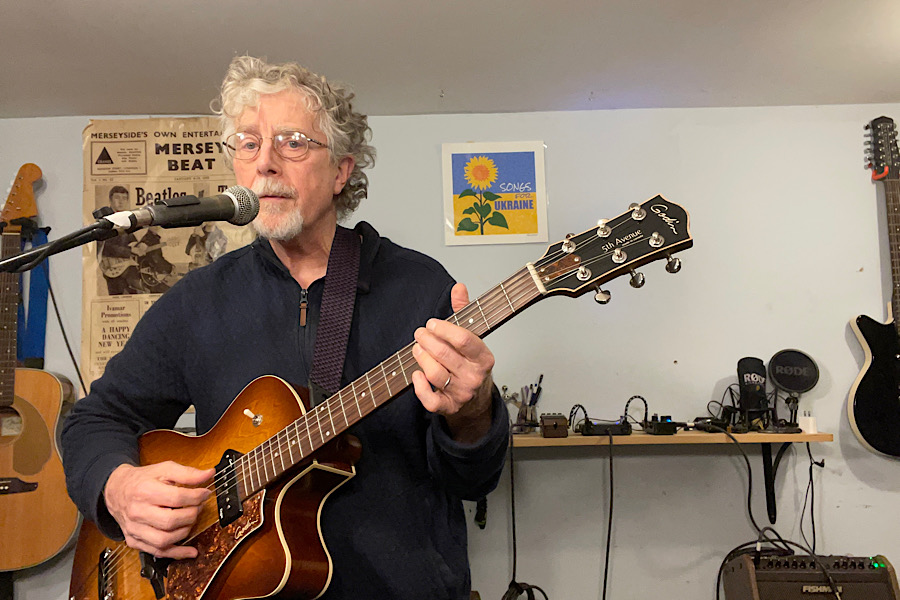 John Hone
Streaming Tuesdays presents
John Hone
John Hone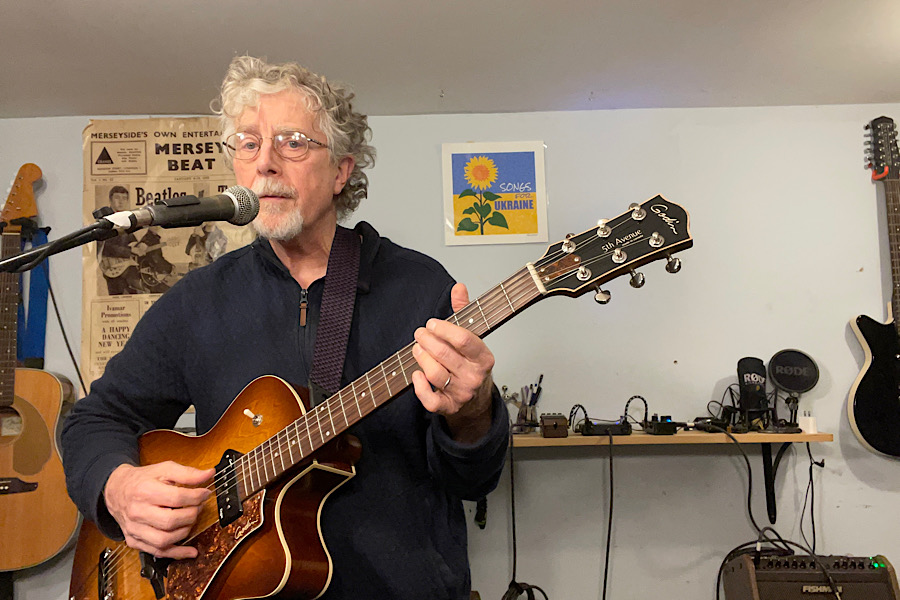 John Hone started to explore music with classical piano but, to his mother's dismay, the influence of the Beatles won out and he shifted to drums at the age of 9. After playing in bands with styles ranging from rock to progressive rock/jazz fusion he paused performing to raise a family, shifting to guitar because you can't sing your kids to sleep with the drums.
Fast forward and John, who never stopped writing music, was asked by his childhood friend, Pat Dinizio of the Smithereens, to join him in his acoustic side project, the Scotchplainsmen, on cajon, background vocals and fill in rhythm guitar. Music performing thus jump-started, he now performs with various Folk Project ensembles, in a duo with Diane Polledri and with a local band, The Trainwrecks.
He also performs his original songs and instrumentals solo and has a co-write with JStu—"Head Trash"—on Spotify and contributed the song "Citizens Soldiers of Ukraine" to a fund-raising music release for Ukraine, done with fourother Folk Project songwriters. Any donations from tonight's Facebook concert will go to that same charity.