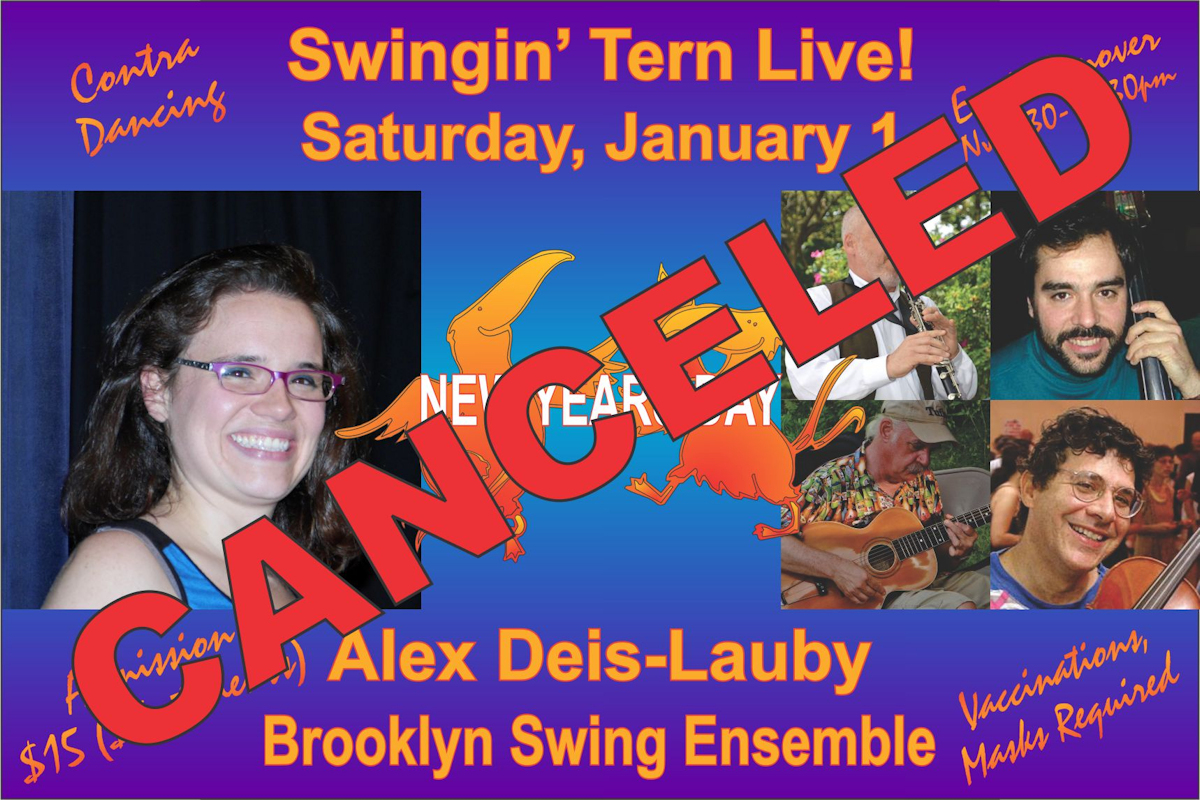 NEW YEARS DAY DANCE with Alexandra Deis-Lauby & Brooklyn Swing Ensemble
Swingin' Tern presents
Alexandra Deis-Lauby
with
Brooklyn Swing Ensemble
Unfortunately, our planned New Years Day Dance is canceled. We have lost our dance space at the Parrish House in East Hanover due to floor care issues. We appreciate the chance to dance in their space for the past dozen years. Suggestions for a new nest for Swingin' Tern are welcome.
Alexandra Deis-Lauby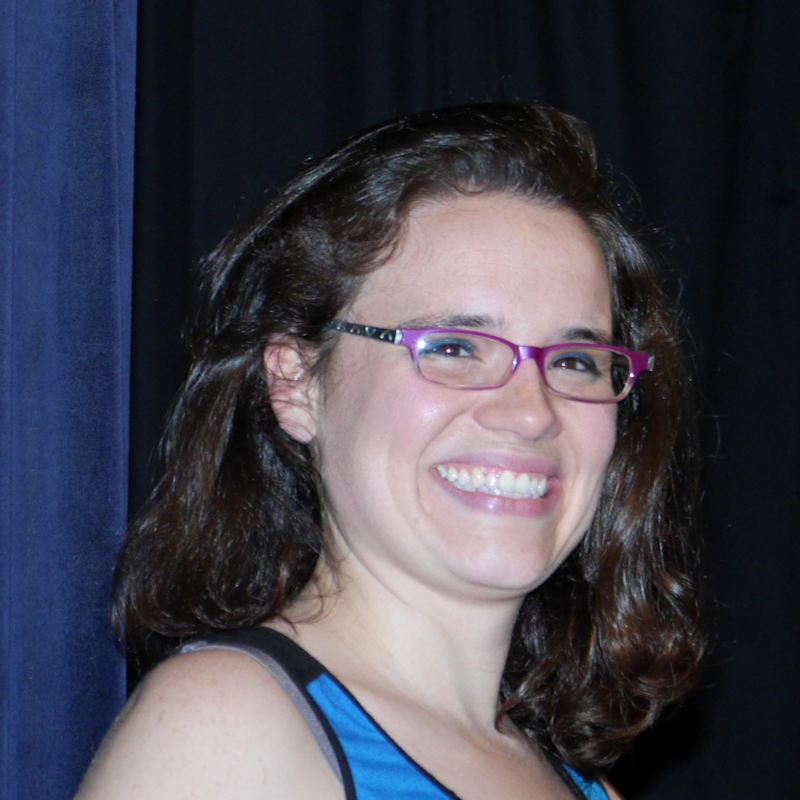 Alexandra began contra dancing in 2011 while at school in Chicago. After catching the contra bug, she began calling in 2014. Alex's smooth voice, clear teaching style and engaging dance selections delight dancers from coast to coast. When she's not calling, you can find her on the dance floor twirling away!
Brooklyn Swing Ensemble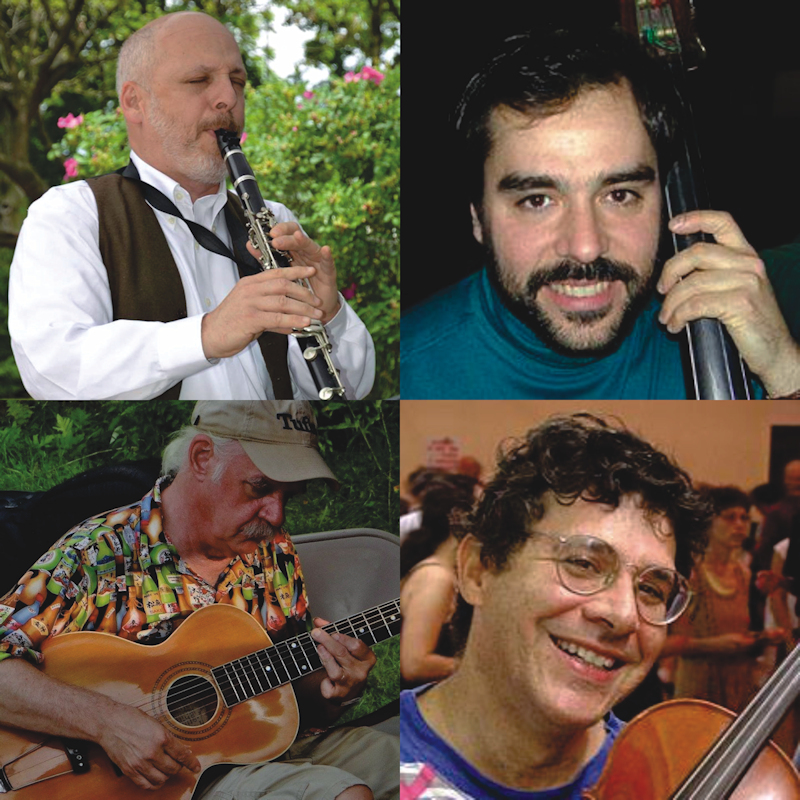 Brooklyn Swing Ensemble started out playing for a swing dance over thirty years ago and has evolved into a dance band for many genres. They are well known in the Northeast for their unique blend of fiddle tunes, Klezmer music and swing/blues – playing for contra dances and other events throughout the region. With fiddle and clarinet as the lead instruments, the world is their musical oyster and they are unafraid to explore!!  Brooklyn Swing features Samuel Zygmuntowicz on fiddle, Danny Elias on clarinet, Norman Plankey on guitar, and Marco Brehm on upright bass.
COVID PROTOCOL
Proof of Covid Vaccination and wearing face masks are required—remember to bring your vaccine card to show at the ticket desk. You will be turned away if you do not have a CDC Covid Vaccination card indicating you have been fully vaccinated for more than two weeks.
We are maintaining a roster of dancers that have been vaccinated to speed admission at future dances. If you aren't already on our vaccine list from our July dance, you may expedite entry by sending an image of your Covid Vaccination card in advance to Doug at dheacock at aol dot com and we will have your name on the roster.  We are asking for email addresses should there be a need to contact you about an issue at the dance.
In accordance with CDC policy, face masks are required within the building and while dancing.  Please bring your own face mask—we'll have extra masks at the ticket desk if you forget.
Please arrive early. We ask for your patience at check-in.
We will have some individually wrapped snacks for the break. You are welcome to bring your own snacks—if you plan to share, please make sure they are individually wrapped.
Please bring your own water bottle with your name on it. We will not be providing a punch bowl.
Hourly Schedule
Saturday, Jan 1
7:00 PM

-

7:30 PM

Beginner's Workshop

Learn the basics or help the newcomers.
7:30 PM

-

10:30 PM

Dance

The main event.