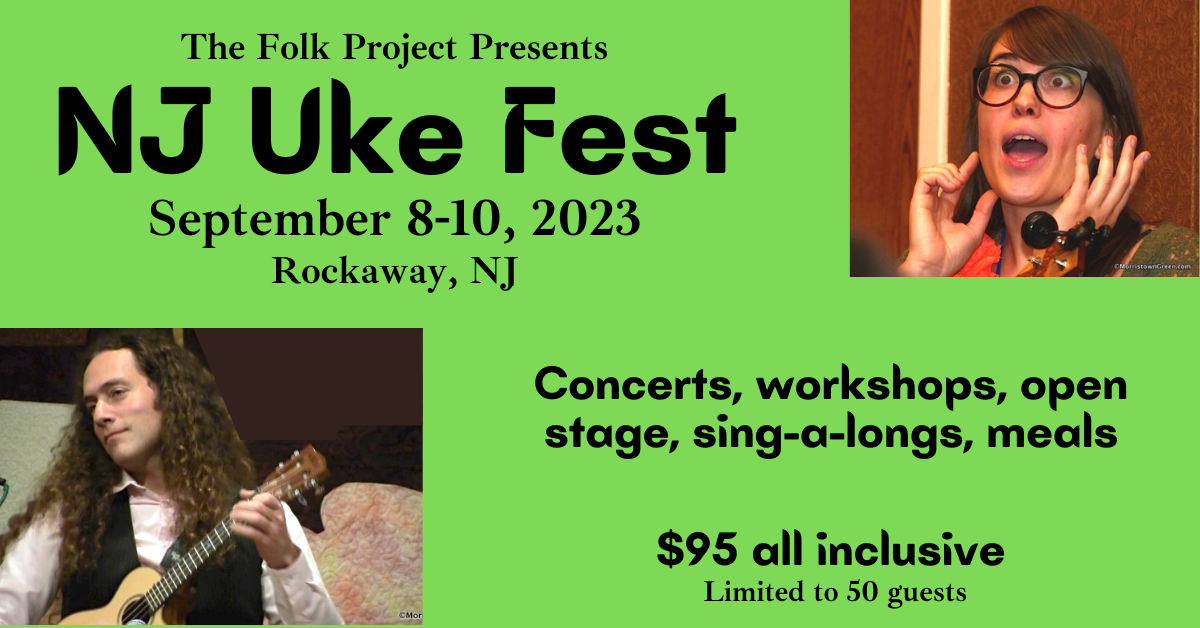 NJ Uke Fest 2023
Special Concerts presents
NEW JERSEY UKE FEST – 2023
On Friday through Sunday, September 8, 9 & 10, The Folk Project's NJ Uke Fest will present workshops, concerts, and sing-alongs in Rockaway, New Jersey. Tickets are $95 for the entire weekend of concerts, workshops, dinner, open stages, and sing-along/play-alongs. Attendance is limited to 50 guests. On Sunday we host our traditional outdoor sing-along/play-along on Morristown Green.
FEATURED ARTISTS: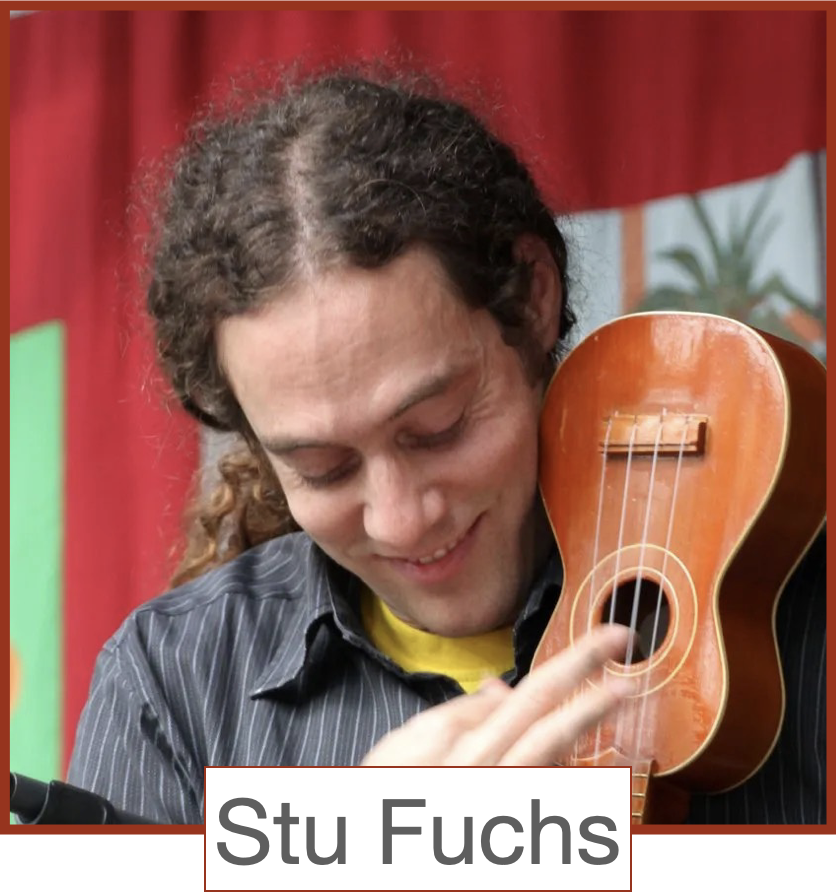 Stuart Fuchs has performed his genre-bending ukulele instrumentals and soulful songs at concert halls and festivals across the USA and internationally. Stu is a heart-centered, award-winning musician and teaching artist with a passion for helping others learn to play music with greater ease, freedom and joy.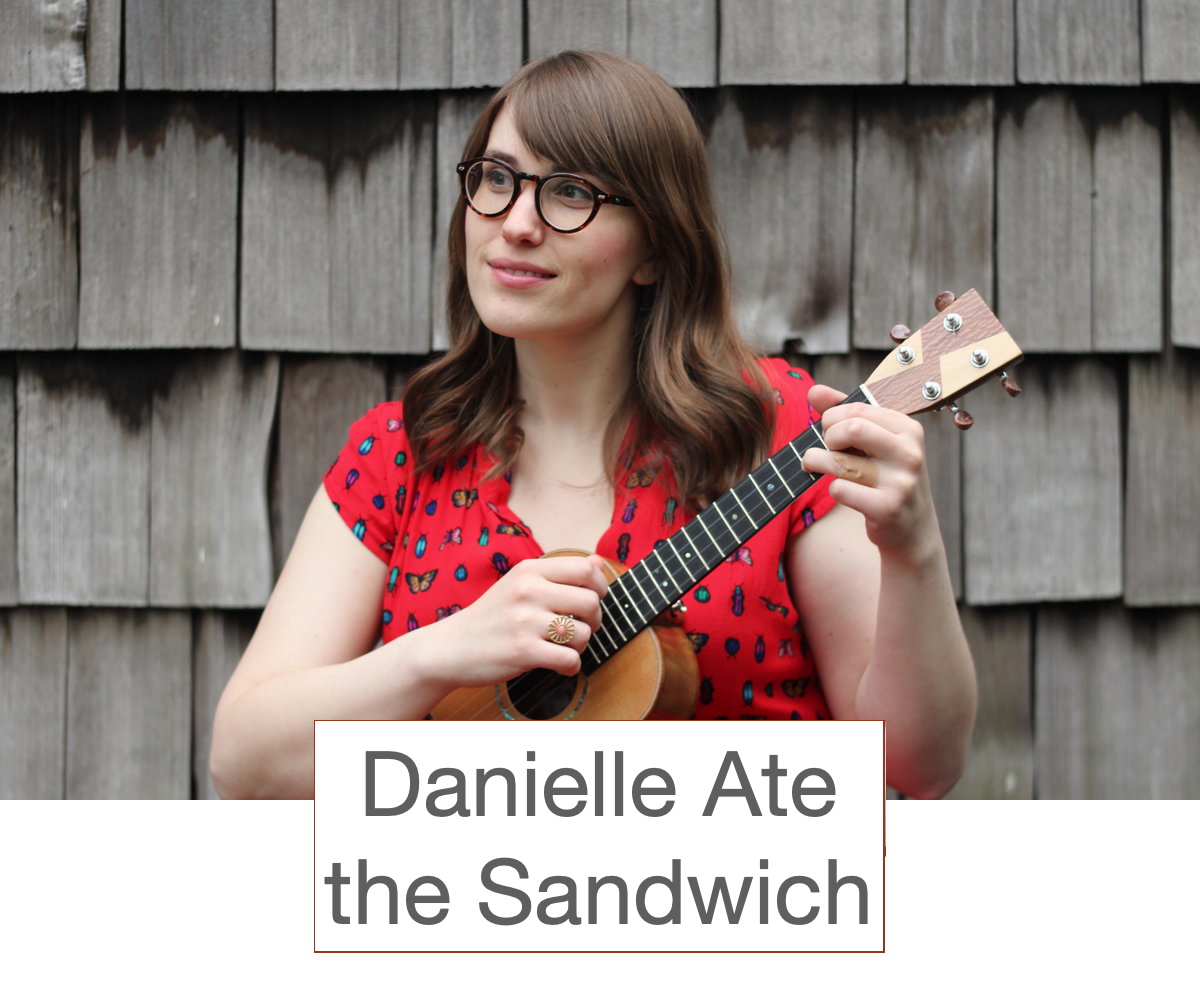 Danielle Ate the Sandwich, with her soft, lilting vocals, poignant honesty and wit, writes songs for the biggest and smallest moments of life. She has toured extensively around the country and the world, released seven albums, opened for Mumford and Sons, and Jake Shimabukuro, and wrote the soundtrack to the Emmy nominated HBO documentary, Packed in a Trunk: The Lost Art of Edith Lake Wilkinson.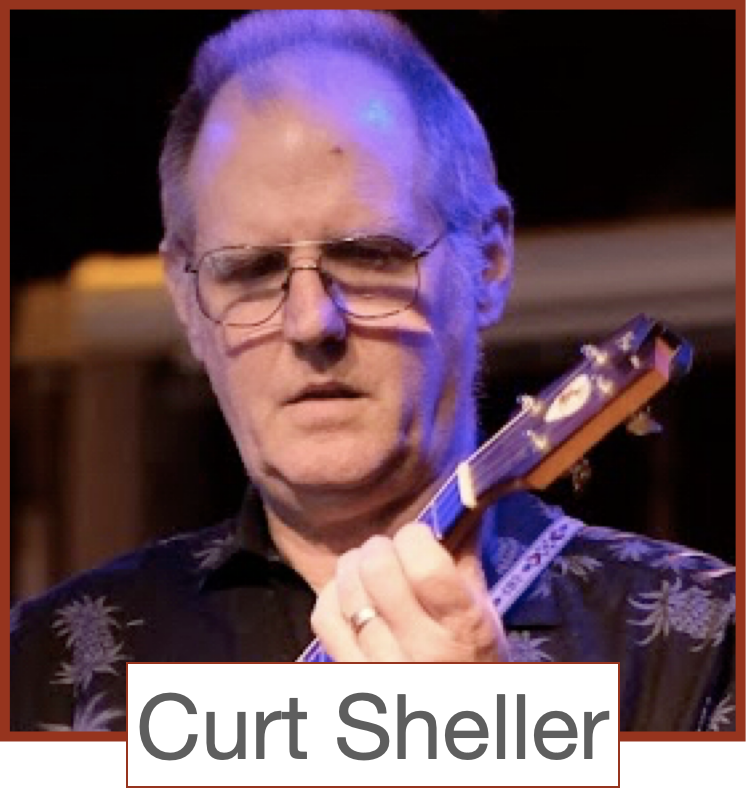 Curt Sheller combines his humble and unassuming manner with some of the coolest progressive and traditional stylings imaginable on the tiny, mighty uke. By taking his enormous jazz guitar skills and applying that knowledge to the ukulele, Curt has forged a career as an exquisite performer and as one of the foremost ukulele educators through his honored and nationally respected music outlet, Funky Frets in Boyertown, Pennsylvania.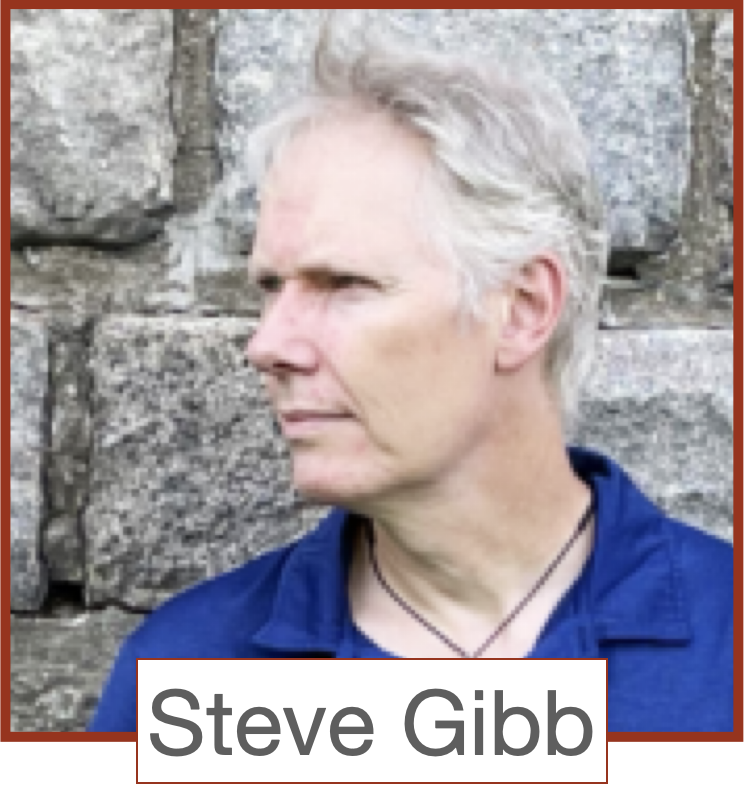 Steve Gibb is world-renowned guitarist who applies his prodigious skills to the ukulele with equally powerful and moving results. Steve has appeared with Eartha Kitt, Petula Clark, Britney Spears, and Meatloaf, has played major venues like London's Royal Festival Hall, The White House, and on Broadway for the Tony-Award-winning Broadway musical Jersey Boys, Dear Evan Hansen, Beautiful – The Carole King Musical, and School of Rock. His current album of guitar pieces, Island of Woods, is a classic.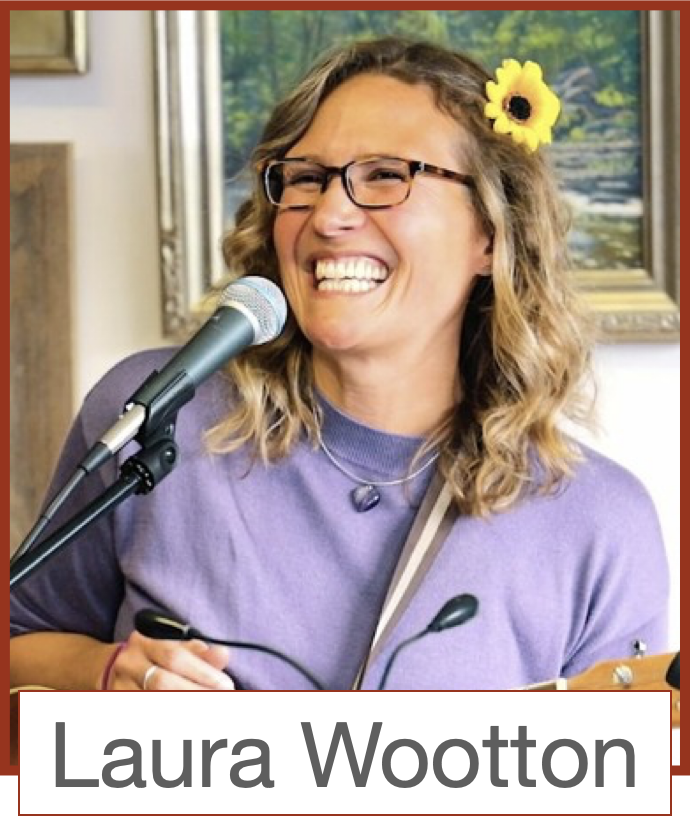 Laura L. Wootton is a singer of local renown, who impresses with her pure vocals and delicate treatment of standards. She delivers a heartfelt and insightful twist on songs you've heard a million times, making them fresh and meaningful and new again. Laura is writer, musician, artist, and yoga teacher. Her main intention in everything she shares is to inspire love and to connect people with their hearts.
Hourly Schedule
Friday, Sep. 8
6:30 PM

-

7:30 PM

Welcome Play-Along
7:30 PM

-

10:00 PM

Friday Evening Concert

Live concert
10:00 PM

-

???

Late Night Music Party
Saturday, Sep. 9
12:00 PM

-

1:00 PM

Arrive, park, register and make music
1:00 PM

-

1:30 PM

Introduce artists and explain workshops
1:30 PM

-

5:30 PM

3 workshops each hour
5:30 PM

-

7:15 PM

Dinner and Guest Showcase
7:15 PM

-

7:30 PM

Group Song
7:30 PM

-

10:00 PM

Saturday Evening Concert
Sunday, Sep. 10
10:30 AM

-

2:30 PM

Our traditional play-along on The Green