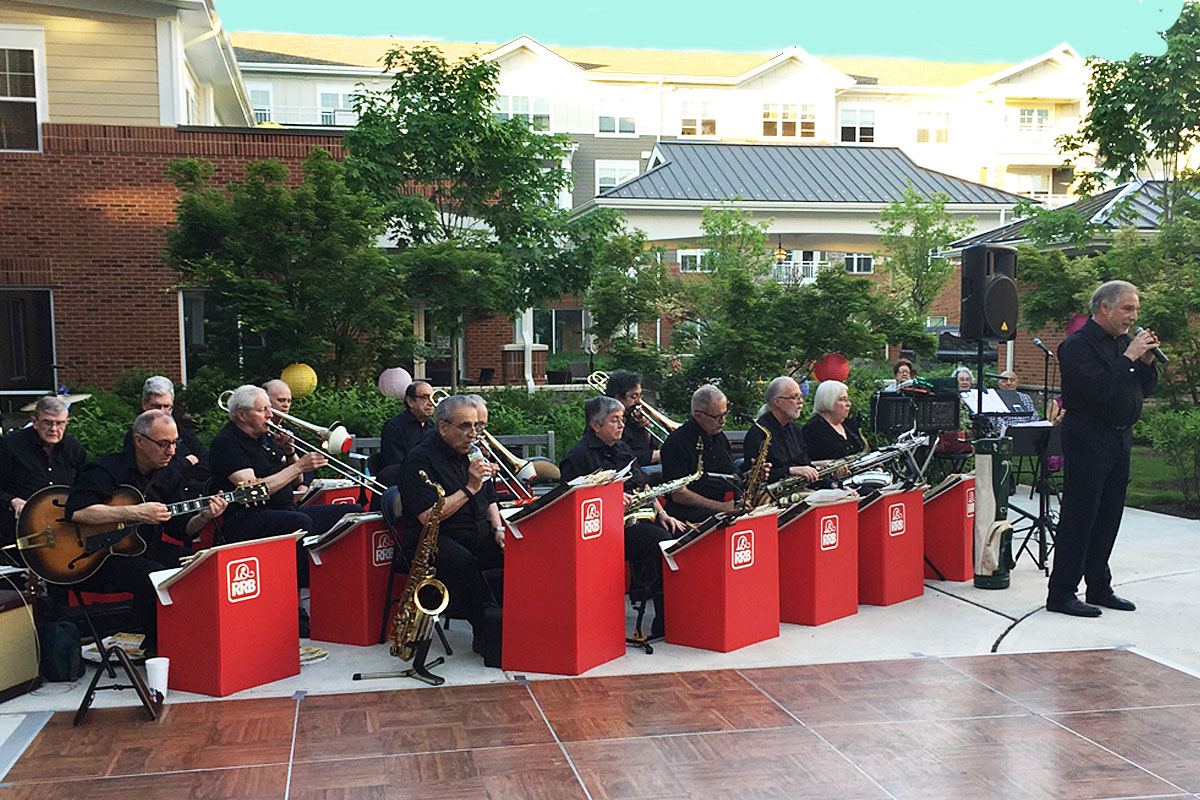 Reeds, Rhythm, And All That Brass with Grover Kemble
Reeds, Rhythm, And All That Brass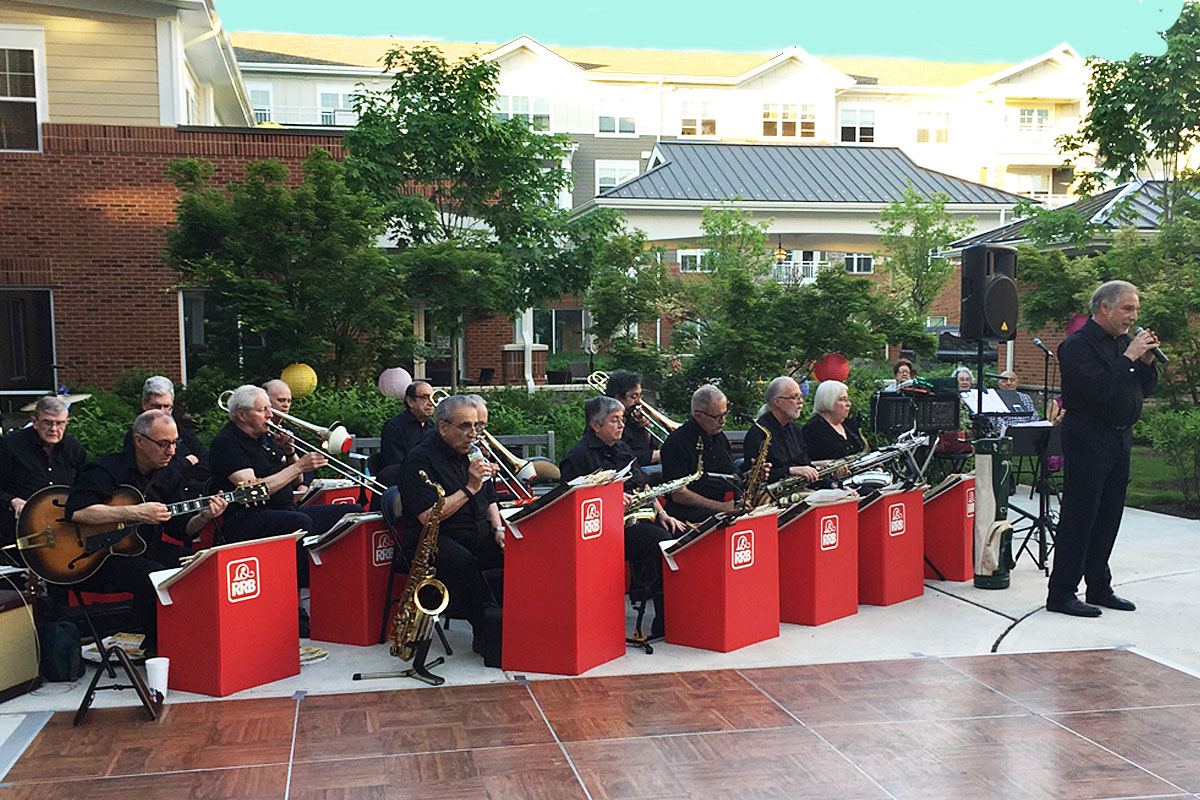 Reeds, Rhythm and All That Brass is a classic 17-piece big band that plays the cream of the swing-pop repertoire – from Basie, Ellington and Goodman to Sinatra and Darin. Band members include Folk Project members Jeff Rantzer, Darrell Courtley, Henry Nerenberg, Jay Wilensky, and (frequently) Frank Sole. During its nearly 50-year existence, RRB has helped raise millions of dollars for worthy causes. The band plays for love of the music and the joy of giving back.
Grover Kemble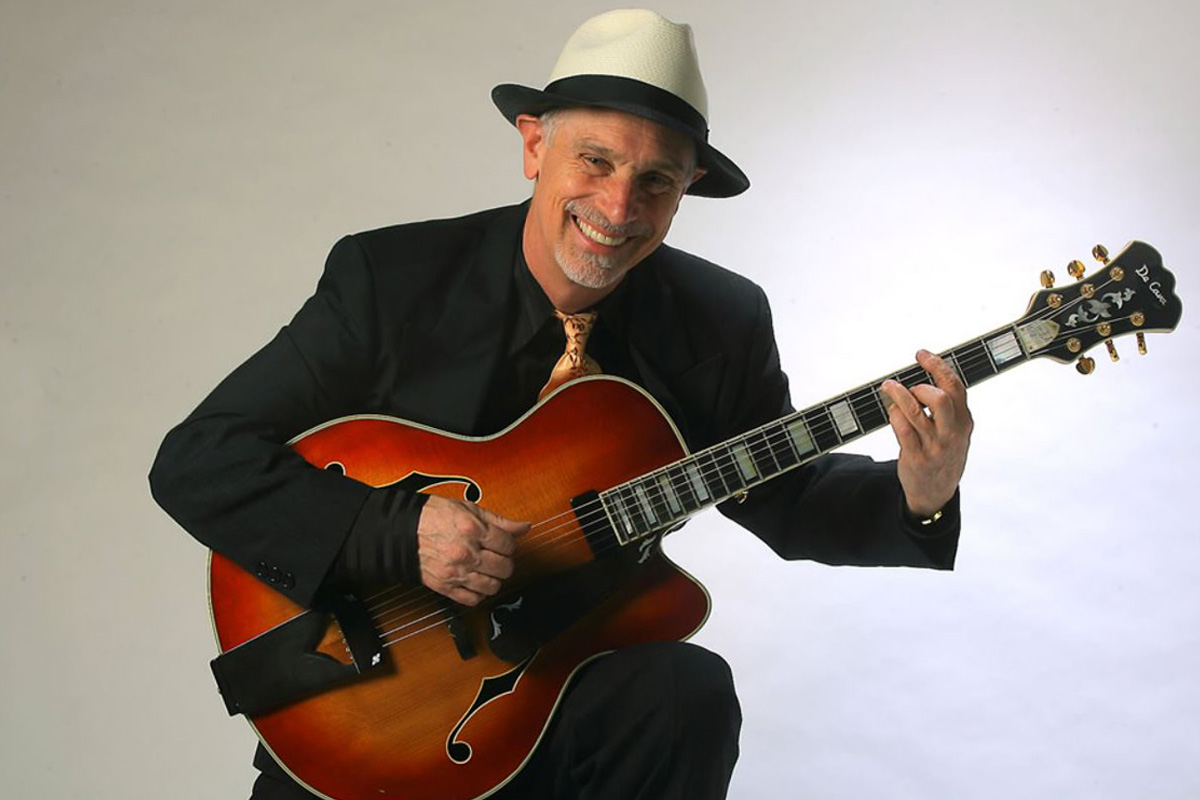 Grover Kemble is a local legend. Since the '70's when his band Za Zu Zaz toured nationally, Grover, his guitar, and distinctive approach to jazz, Latin, and American standards have wowed his Morris County neighbors. His guitar and vocal chops and consummate musicality are reinforced by a great sense of style, showmanship, and a rubber face that never fails to charm.
(If you like this short preview of Grover, you can see him do a feature set at the Troubadour on August 5th.