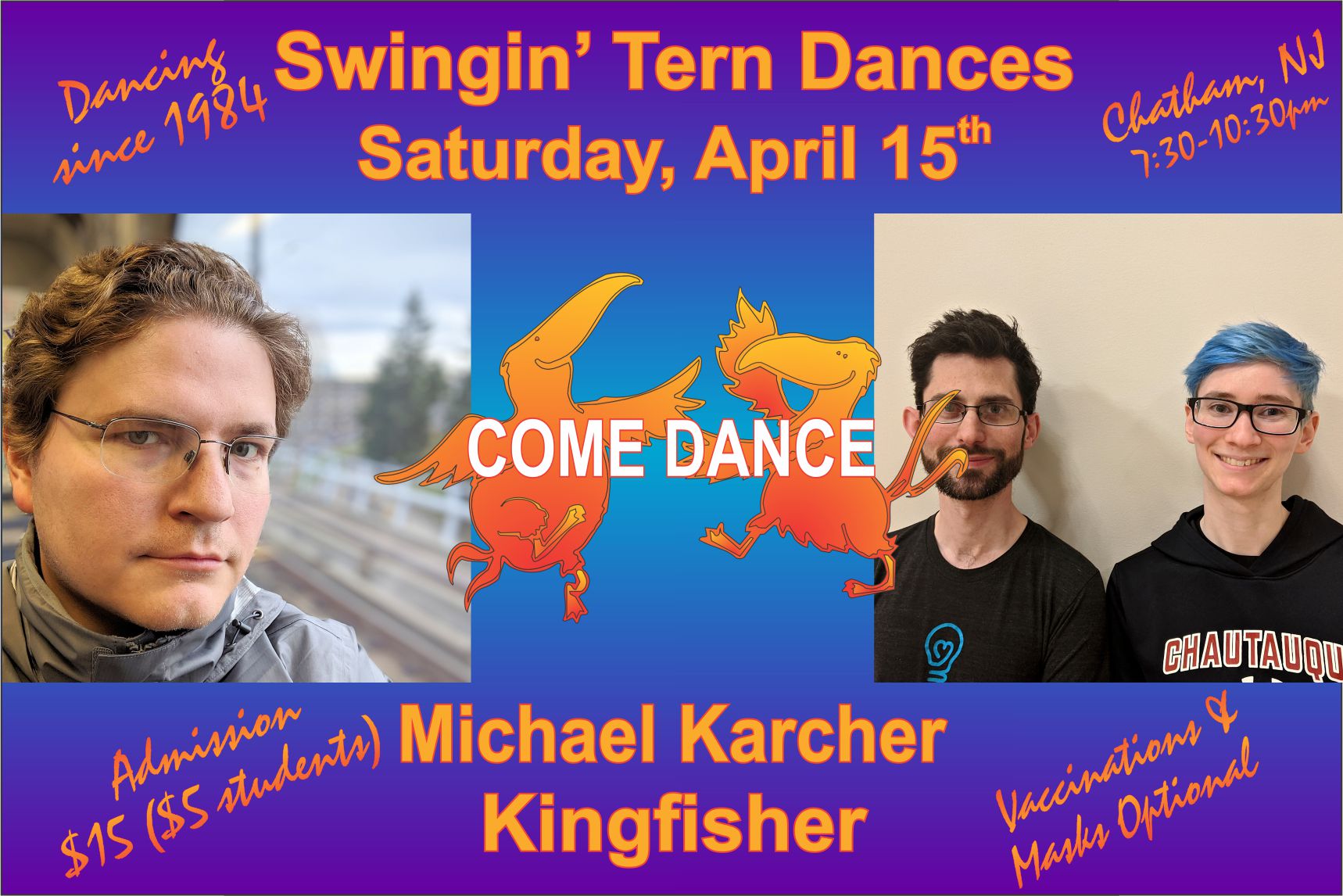 Michael Karcher & Kingfisher
Swingin' Tern presents
Michael Karcher
with
Kingfisher
Birds of a feather flock together as Kingfisher and Karcher call us back to the nest at Tern.  Michael macaws high flying contras to make you screech owl night and leave you puffin.  Junco Jeff and Chickadee Cecilia take flight with tunes to make you cormorant and raven from heron in.  Use your spoonbill to swallow some kiwi and magpie at the break or you'll be eating crow. Take mynah word, put some petral in your roadrunner and come on plover. Don't be cuckoo or loony–sparrow yourself from being bittern; if you duck out and don't budgie, you'll egret it.
Masks and proof of vaccination are no longer required as long as Morris County remains at the Green or Yellow level.
Michael Karcher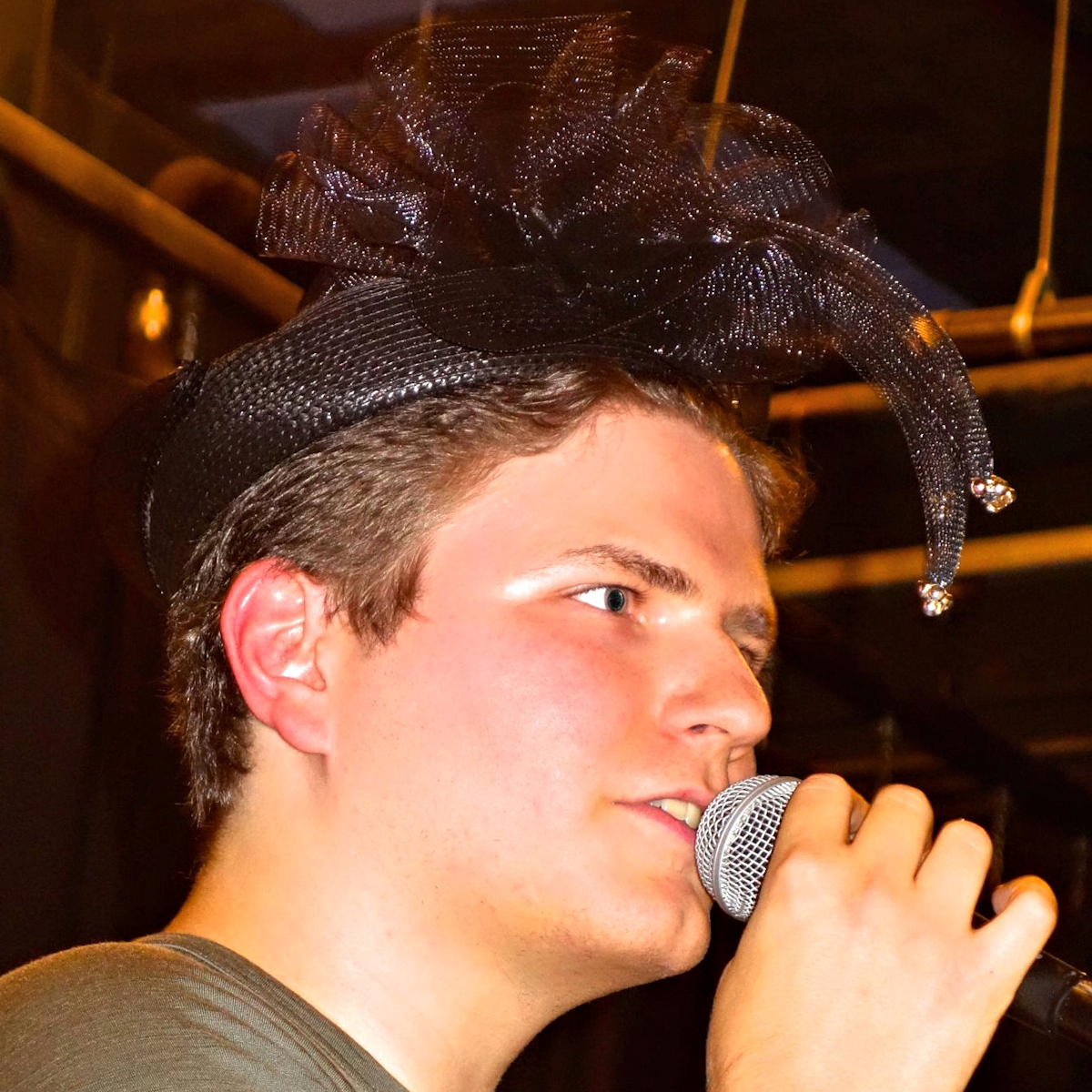 Michael Karcher has been having the time of his life calling dances and weekends around North America since 2011. He has honed a warm and concise style of teaching and calling, to the delight of dancers across the continent.
.
Kingfisher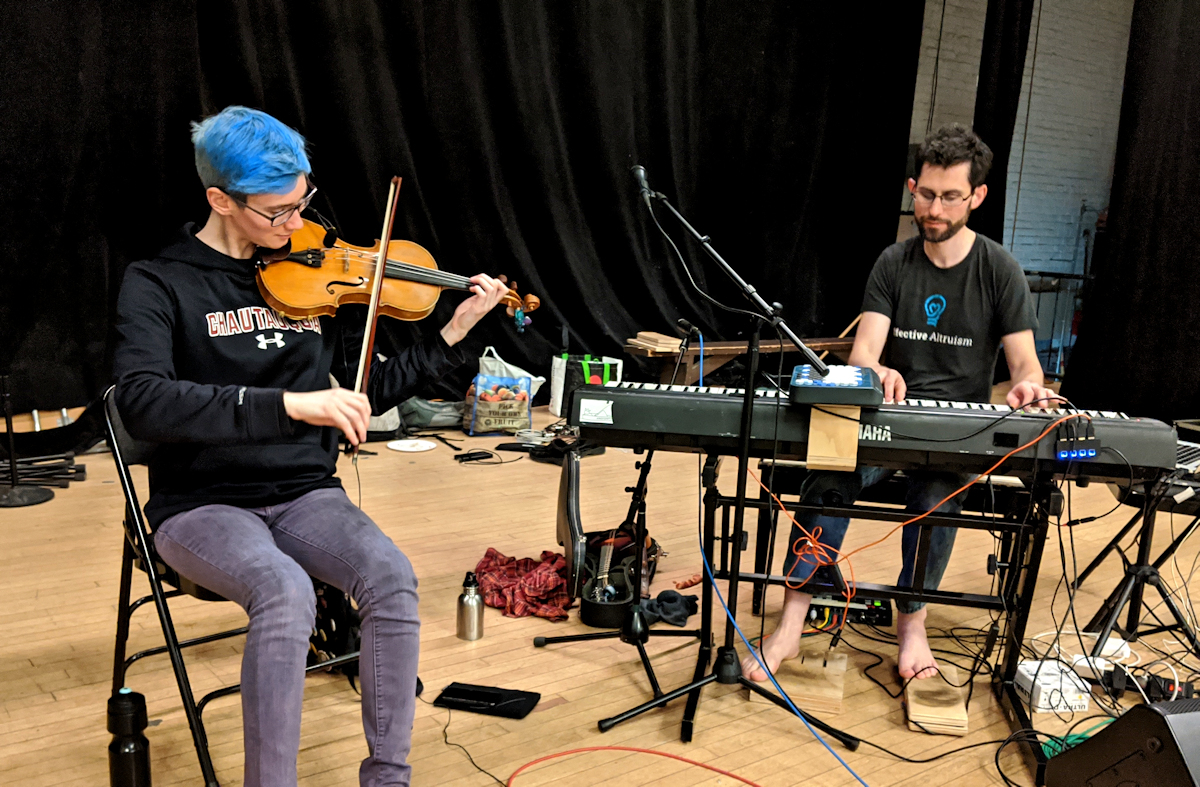 Kingfisher, the eclectic duo of Cecilia Vacanti and Jeff Kaufman, plays both traditional and modern contra dance music and has been hailed as one of the most versatile up-and-coming dance bands on the road today. Already a mainstay in the Greater Boston area, they've performed to large, enthusiastic crowds on the West Coast, Eastern Seaboard, and throughout the Northeast. Jeff Kaufman, a multi-instrumentalist, anchors the duo from the piano, as well as mandolin and a number of innovative electronic instruments he created himself, providing the duo with bass and drum grooves — all of which gives Cecilia Vacanti the opportunity to wow you with intense fiddling renditions of tunes across the spectrum, surprising even the most seasoned listener with a genre-bending playlist that is absolutely breathtaking.
COVID PROTOCOL
Masks and proof of vaccination are no longer required as long as Morris County remains at the Green or Yellow level.  At the Orange level, masks [N/KN-95 or surgical] are required on all dance lines along with proof of vaccination.  At any dance, we may announce that masks are required in all lines. 
Our mask policy is based on the current rating for Morris County from the CDC which is posted by 8pm on the Thursday before each dance.
Please bring your own water bottle with your name on it. Water bottles may be filled at the kitchen sink.
Hourly Schedule
Dance Schedule
7:00 PM

-

7:30 PM

Beginner's Workshop

Learn the basics or help the newcomers.
7:30 PM

-

10:30 PM

Dance

The main event.