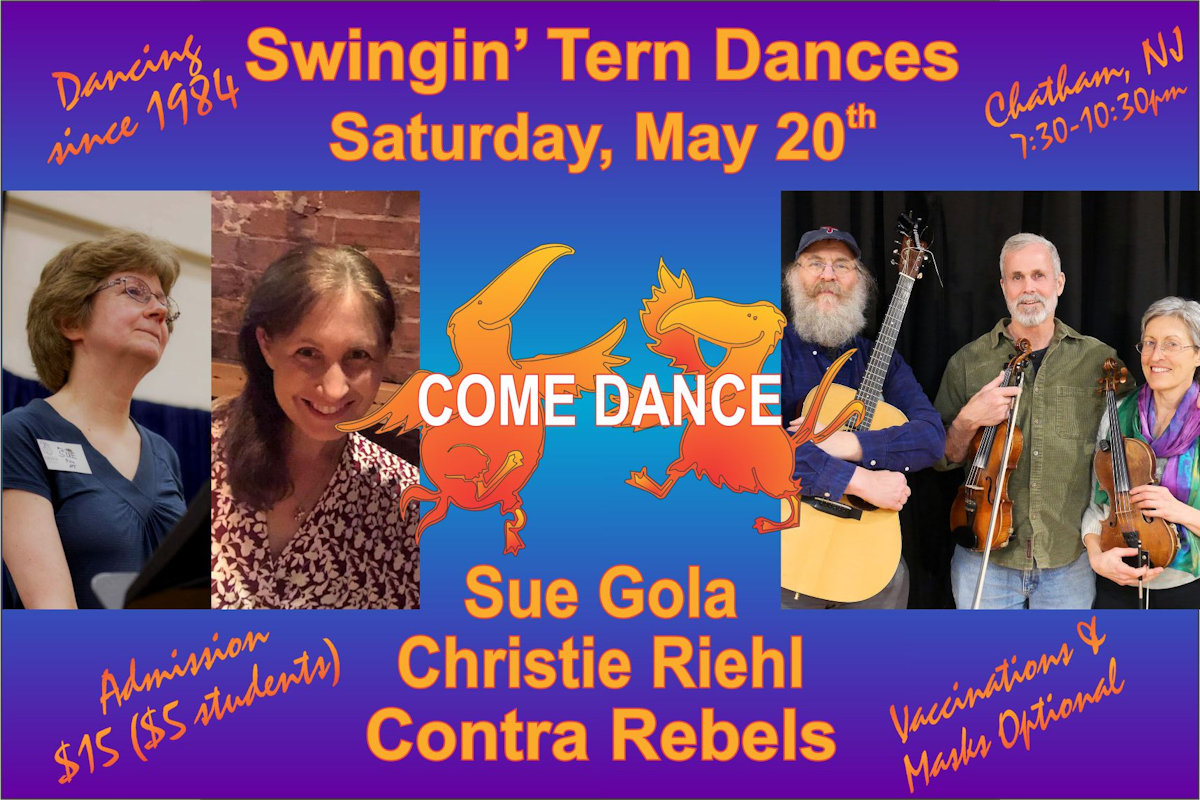 Sue Gola and Christie Riehl & Contra Rebels
Swingin' Tern presents
Sue Gola & Christie Riehl
with
Contra Rebels
Sue and Christie round up a randy retinue of Contra Rebels. You might be a Contra Rebel if . . .
if you plan your vacation schedule around NEFFA, CDH, Snowball, and ContraShock,
if you sleep eight to a room at Flurry,
if you seek out the chaos contra line,
if the majority of your Facebook friends are dancers,
if your self-identification fluctuates between Larks and Robins,
if thrift store clerks where you buy your dresses know you by name,
if dance fliers outnumber family photos on your refrigerator,
if you've just added the umpteenth entry to the latest controversy on Stuff Contra Dancers Say,
and you might be a Contra Rebel if you'd rather be at Swingin' Tern than anywhere else.
Masks and proof of vaccination are no longer required as long as Morris County remains at the Green or Yellow level.
Sue Gola & Christie Riehl
A long-time contra dancer, Sue Gola was drawn into calling contras in 2014. Since then, she has called at dances both large and small throughout the Northeast. Sue gives instructions concisely and clearly and has a friendly way about her that makes dancers feel welcome.
Long seen on the dance stage playing cello with the Princeton Pick-up Bend, Christie Riehl has taken up the caller's mike.  She is known for her engaging personality that pulls dancers onto the floor with her welcoming calling.
.
Contra Rebels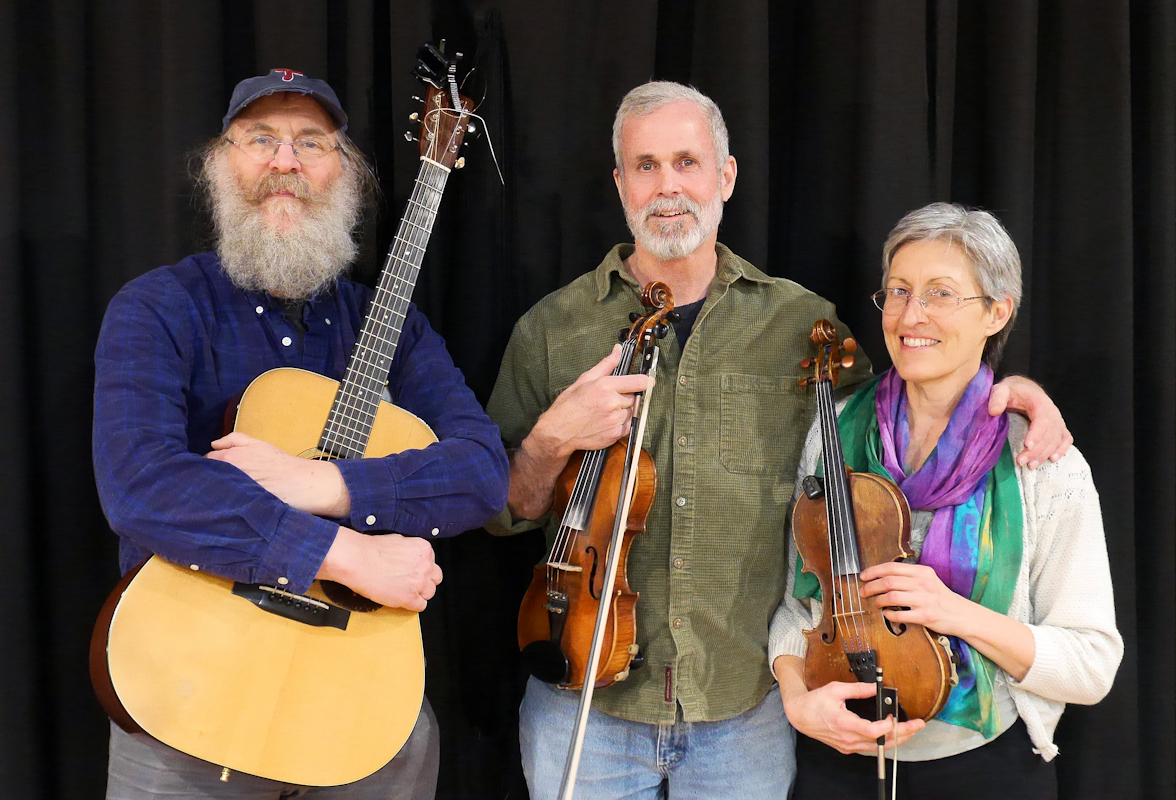 The Contra Rebels are fronted by the twin fiddles of musical and personal partners Todd Clewell and Barb Schmid, joined by the rhythm guitar of Henry Koretzky.  The Contra Rebels have played for dances as far afield as Tennessee, Georgia, Oregon, and Washington State, and have a recording called Down the River.
COVID PROTOCOL
Masks and proof of vaccination are no longer required as long as Morris County remains at the Green or Yellow level.  At the Orange level, masks [N/KN-95 or surgical] are required on all dance lines along with proof of vaccination.  At any dance, we may announce that masks are required in all lines.  Our mask and vaccination policy is based on the current rating for Morris County from the CDC which is posted by 8pm on the Thursday before each dance.
We once again welcome contributions of home-baked [or not] goodies to share at the break.
Please bring your own water bottle with your name on it. Water bottles may be filled at the kitchen sink.
Hourly Schedule
Dance Schedule
7:00 PM

-

7:30 PM

Beginner's Workshop

Learn the basics or help the newcomers.
7:30 PM

-

10:30 PM

Dance

The main event.