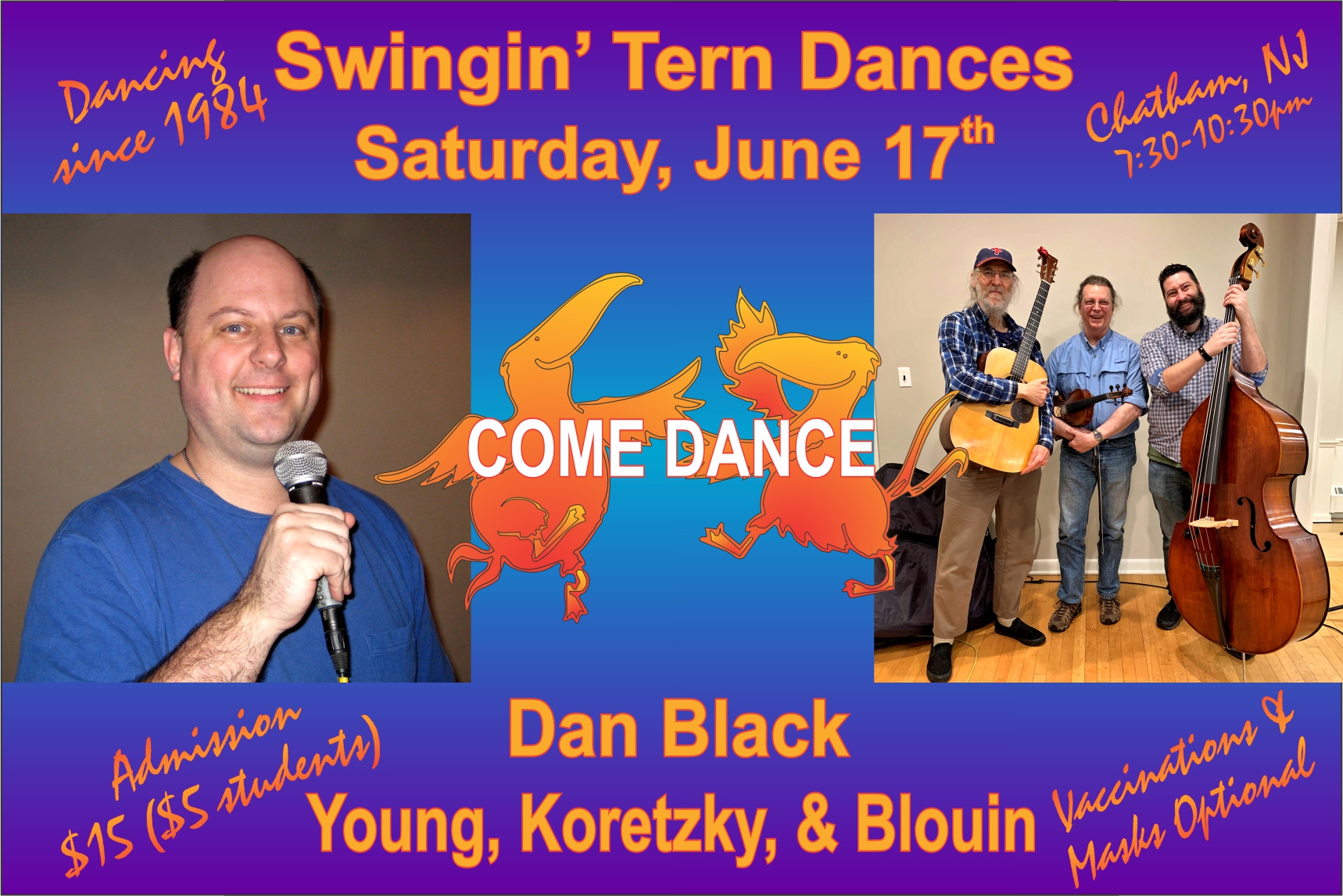 Dan Black & Young, Koretzky, & Blouin
Swingin' Tern presents
Dan Black
with
Young, Koretzky, & Blouin
Have you been deprived of contra joy? Are you vax vexed? Has Zoom dancing left you thinking your partner is two-dimensional? Have Clorox fumes removed your nose hairs? Don't delay! Call Young, Koretzky & Blouin to litigate your contra case today! They will fiddle around with your bass instincts and guitar the money you deserve. Barrister Black will hand down amicus allemandes, bonded balances, and habeas heys. Legal briefs may be exhibited by those seeking guilty pleasures before reaching a verdict and adjourning to sip a subpoena colada.
Masks and vaccinations are no longer required since Morris County remains at the Green/Low Covid case level.

Dan Black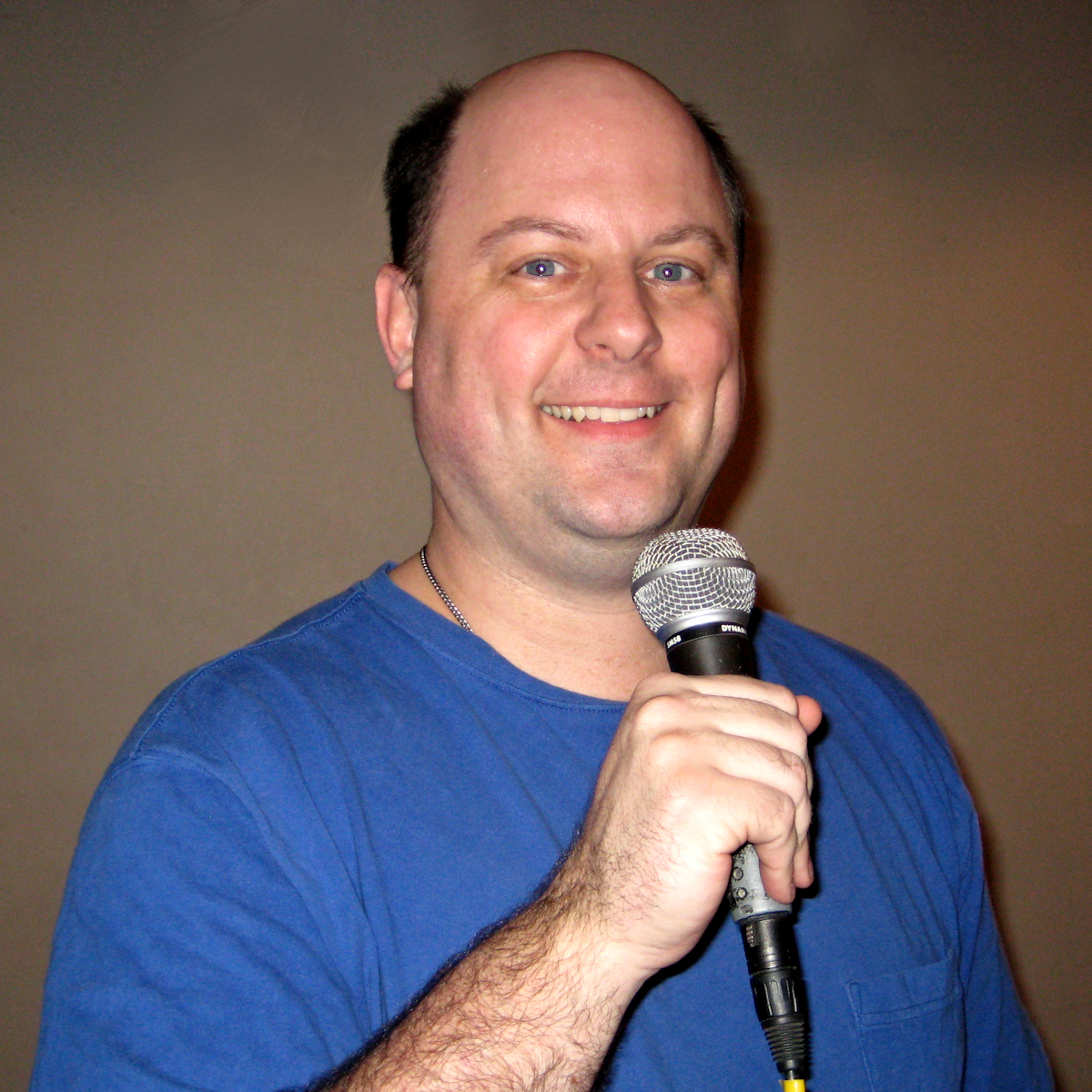 In the words of Dan Black, the joy of contra dancing came was found in the mid-1990's with my move to New Jersey from Pennsylvania.  You will usually see Dan or possibly hear me on the floor at the many nearby dances within the NJ & PA area.   Contra dancing is about having fun.  Just imagine the fun that I have learned about at the microphone helping other dancers increase their funness (sic). Should not funness be a word, oh well come dancing, as the Kinks would say, and get your fun on.   Dances are carefully selected and walkthroughs are as short as possible so the dancers may dance to the great tunes from the band.  See ya soon.
Young, Koretzky, & Blouin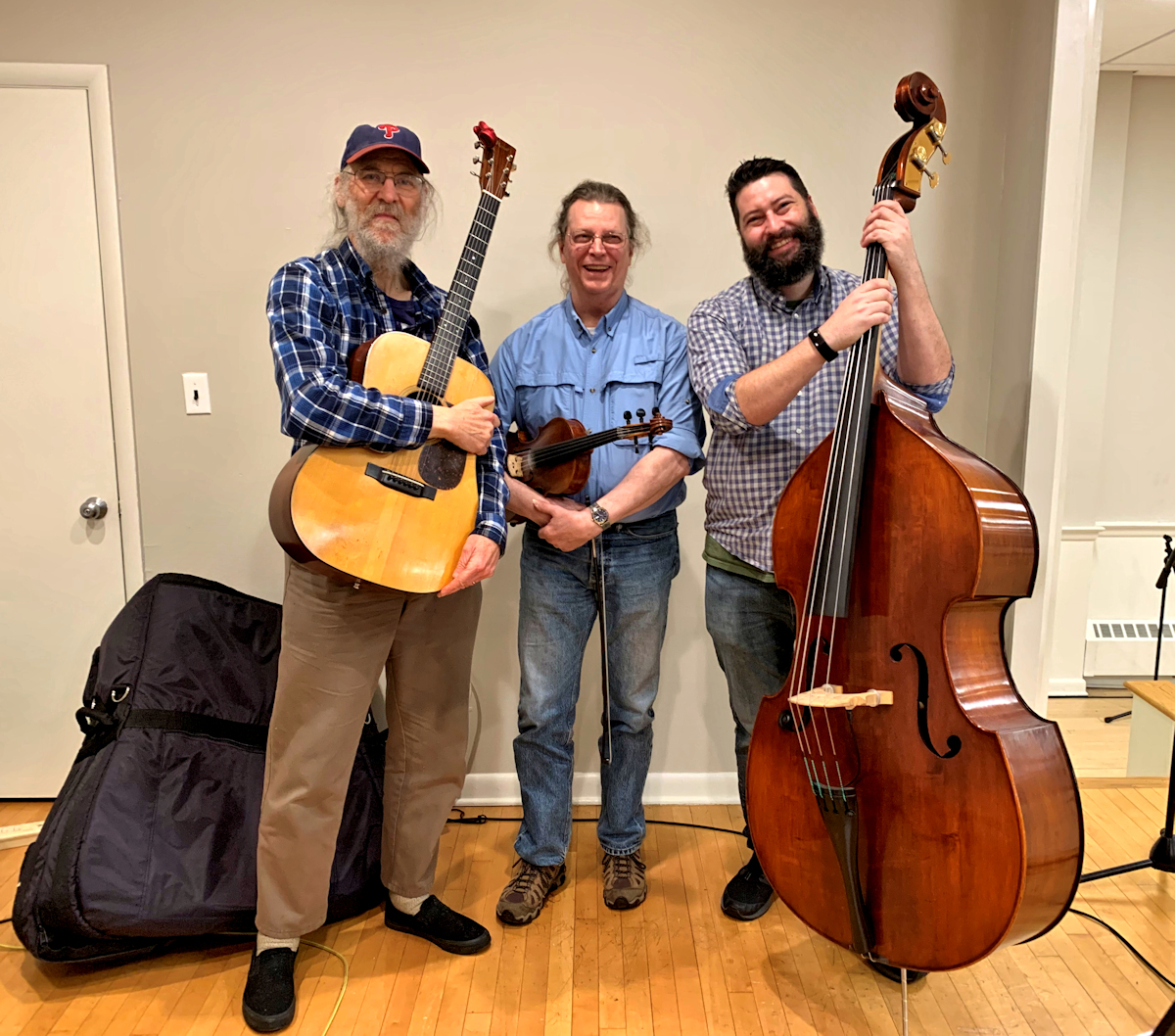 Bruce Young, from State College, PA, is the regular fiddler for the Gnutones, who have played for Swingin' Tern many times in the past. He is joined by Gnutones/Contra Rebels/Unbowed veteran Henry Koretzky, from Harrisburg, PA. Henry will play guitar in this configuration, joined by Reading, PA bassist Aaron Blouin, who has performed for Swingin Tern dancers with the Contra Rebels.
COVID PROTOCOL
Masks and proof of vaccination are no longer required as Morris County has remained at the Green/Low case level for several months.
We once again welcome contributions of home-baked [or not] goodies to share at the break.
Please bring your own water bottle with your name on it. Water bottles may be filled at the kitchen sink.
Hourly Schedule
Dance Schedule
7:00 PM

-

7:30 PM

Beginner's Workshop

Learn the basics or help the newcomers.
7:30 PM

-

10:30 PM

Dance

The main event.