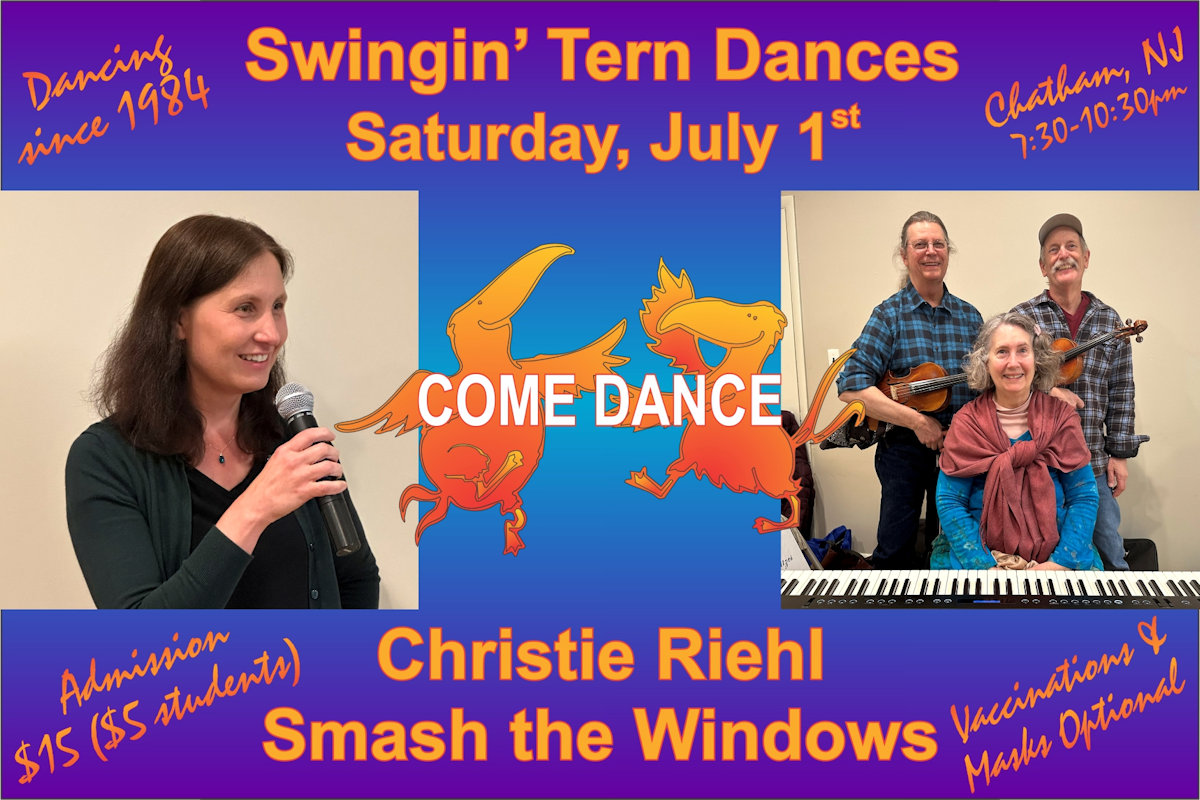 Christie Riehl & Smash the Windows
Swingin' Tern presents
Christie Riehl
with
Smash the Windows
When you hear Christie's calls and Smash the Windows' reels, you'll say is it Riehl, or is it Memorex?  Riehl's breakthrough contras will keep your awning a bay as you sash-ay across the floor. Not to be a pane or make a federal casement, but you'll be double-hung and in a jamb if you miss this screentest. Don't be blind or jalousie, drape yourself in something sheer or pleated before the final curtain. 
Masks and vaccinations are no longer required since Morris County remains at the Green/Low Covid case level.

Christie Riehl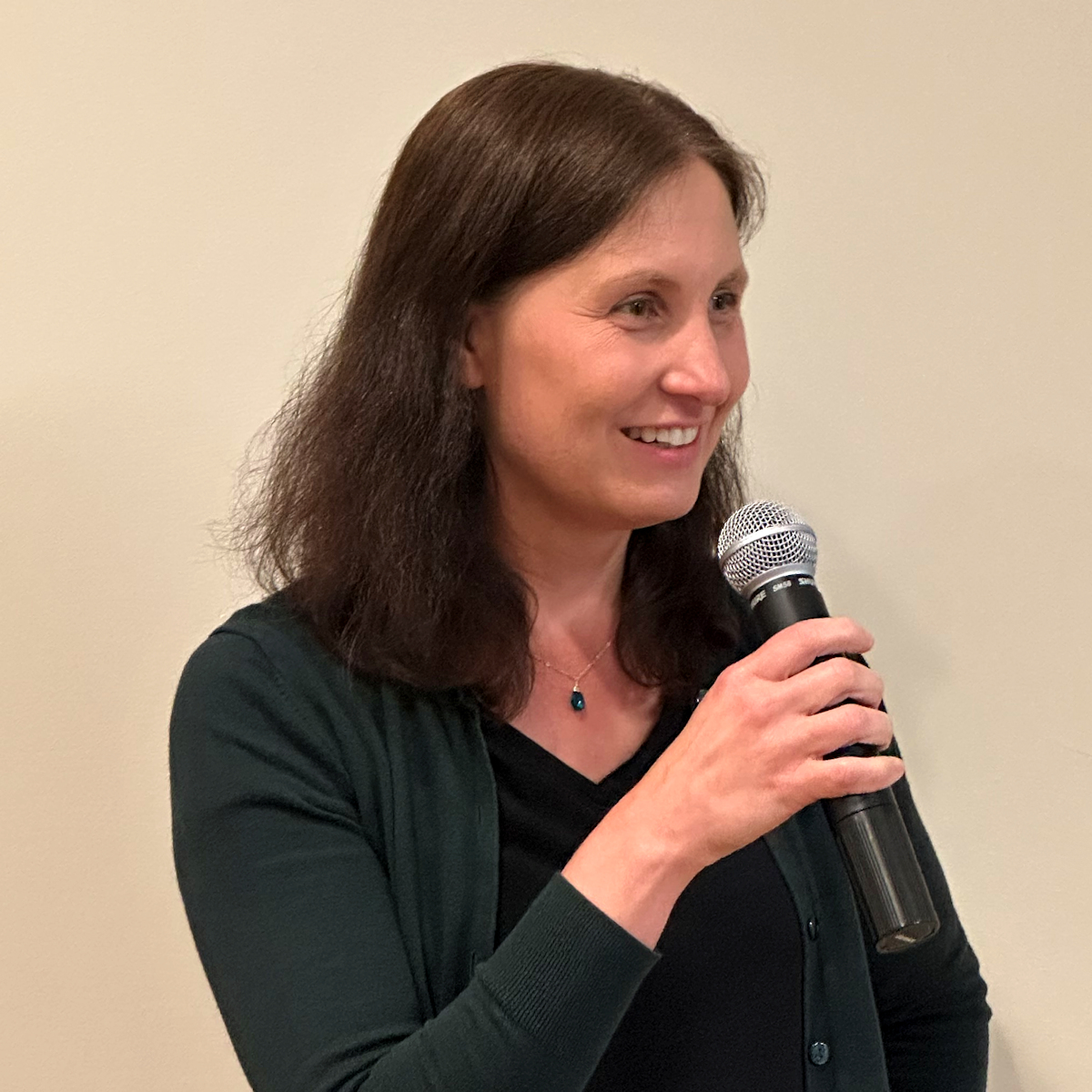 Long seen on the dance stage playing cello with the Princeton Pick-up Bend, Christie Riehl has taken up the caller's mike.  She is known for her engaging personality that pulls dancers onto the floor with her welcoming calling.
Smash the Windows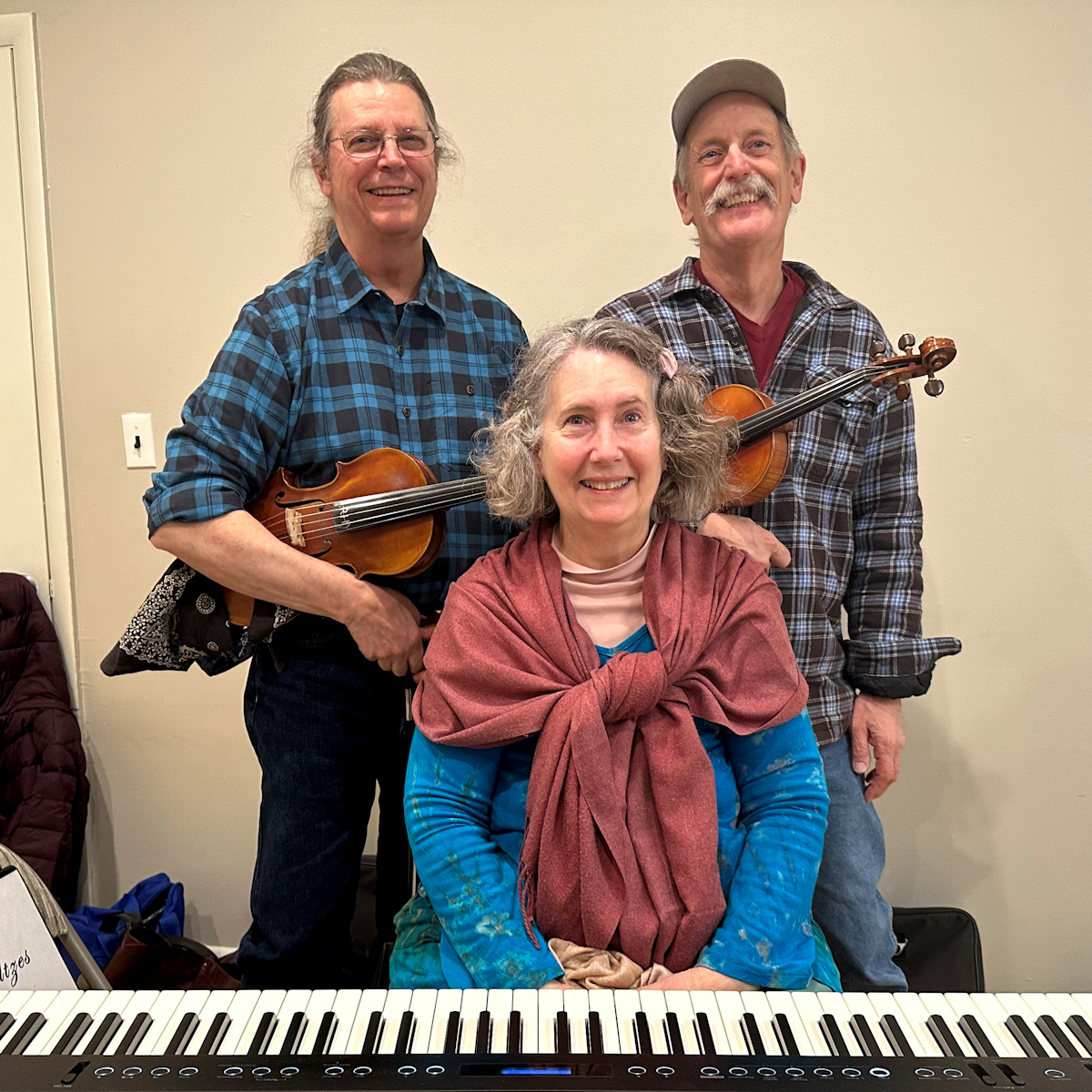 Smash The Windows began as a Civil War period dance project in 2006 and branched out to play contras and festivals in 2007.  Their music features Sligo-style Irish and New England jigs and reels but also includes Bluegrass and Old Timey tunes as well as a nice selection of waltzes and couples dances.  Their motto:  Dancing beats sitting every time!  Smash the Windows features Bruce Young on guitar, Peggy Kaiser on piano, and Ryck Kaiser on fiddle.
COVID PROTOCOL
Masks and proof of vaccination are no longer required as Morris County has remained at the Green/Low case level for several months.
We once again welcome contributions of home-baked [or not] goodies to share at the break.
Please bring your own water bottle with your name on it. Water bottles may be filled at the kitchen sink.
Hourly Schedule
Dance Schedule
7:00 PM

-

7:30 PM

Beginner's Workshop

Learn the basics or help the newcomers.
7:30 PM

-

10:30 PM

Dance

The main event.