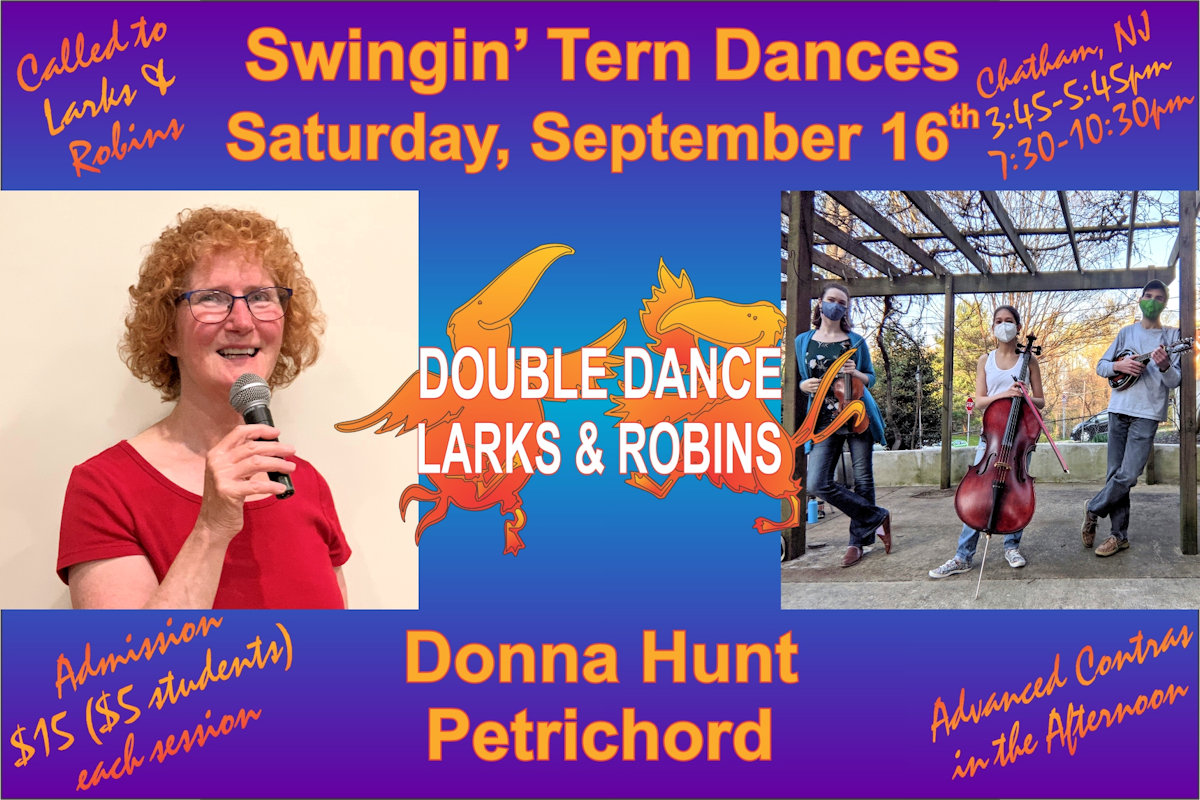 Donna Hunt & Petrichord
Swingin' Tern presents
Donna Hunt
with
Petrichord
DOUBLE DANCE!!
3:45 – 5:45 pm Afternoon Advanced Contras $15 adults/$5 students
5:45 – 7:00 pm Dinner Break at the many walkable Chatham restaurants
7:00 – 7:30 pm Beginners' Workshop
7:30 – 10:30 pm All-Level Evening Dance $15 adults/$5 students
Petrichord and Hunt reward the crowd on board with tunes that soared and contras scored, their faith restored as dancers roared.  On fingerboard and keyboard, Petrichord works the soundboard with a smörgåsbord of power chord.  Don't be ignored or be deplored, come by surfboard, hoverboard, or bungee cord for a chance to be Terpsichored.
This dance will be called to the gender-neutral terms Larks & Robins instead of the traditional Ladies & Gents.  Larks are on the Left of the couple.  Robins are on the Right of the couple.
Masks and vaccinations optional.
Donna Hunt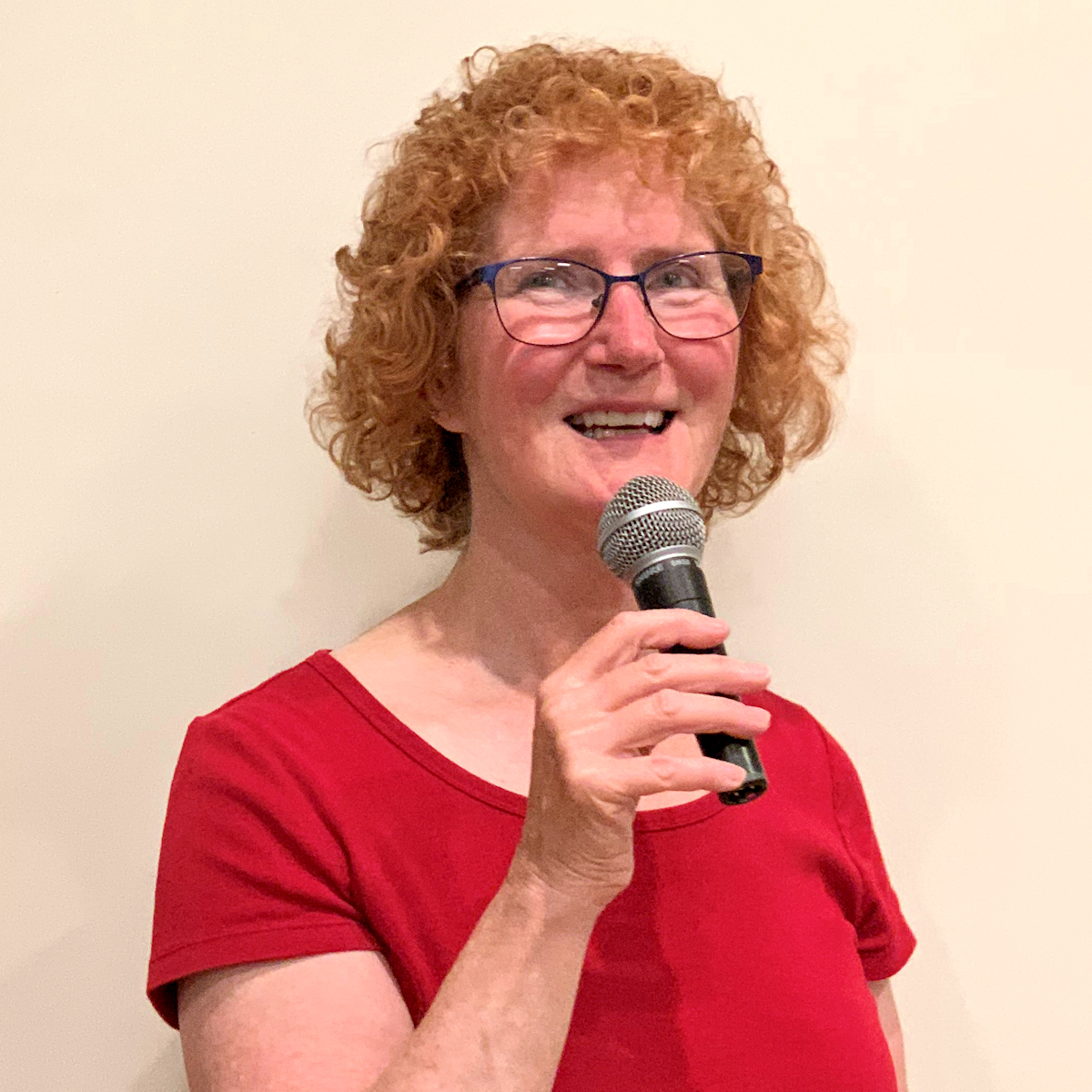 Having garnered an excellent national reputation, we are proud that Donna Hunt developed her calling chops at Swingin' Tern Dances. Calling contras with interesting choreography and variations, Donna is known for utilizing clear, concise instructions to minimize teaching time and maximize dance time. Donna infuses the dancers with confidence, regardless of their skill level, and she enjoys guiding new dancers and challenging experienced ones.
Petrichord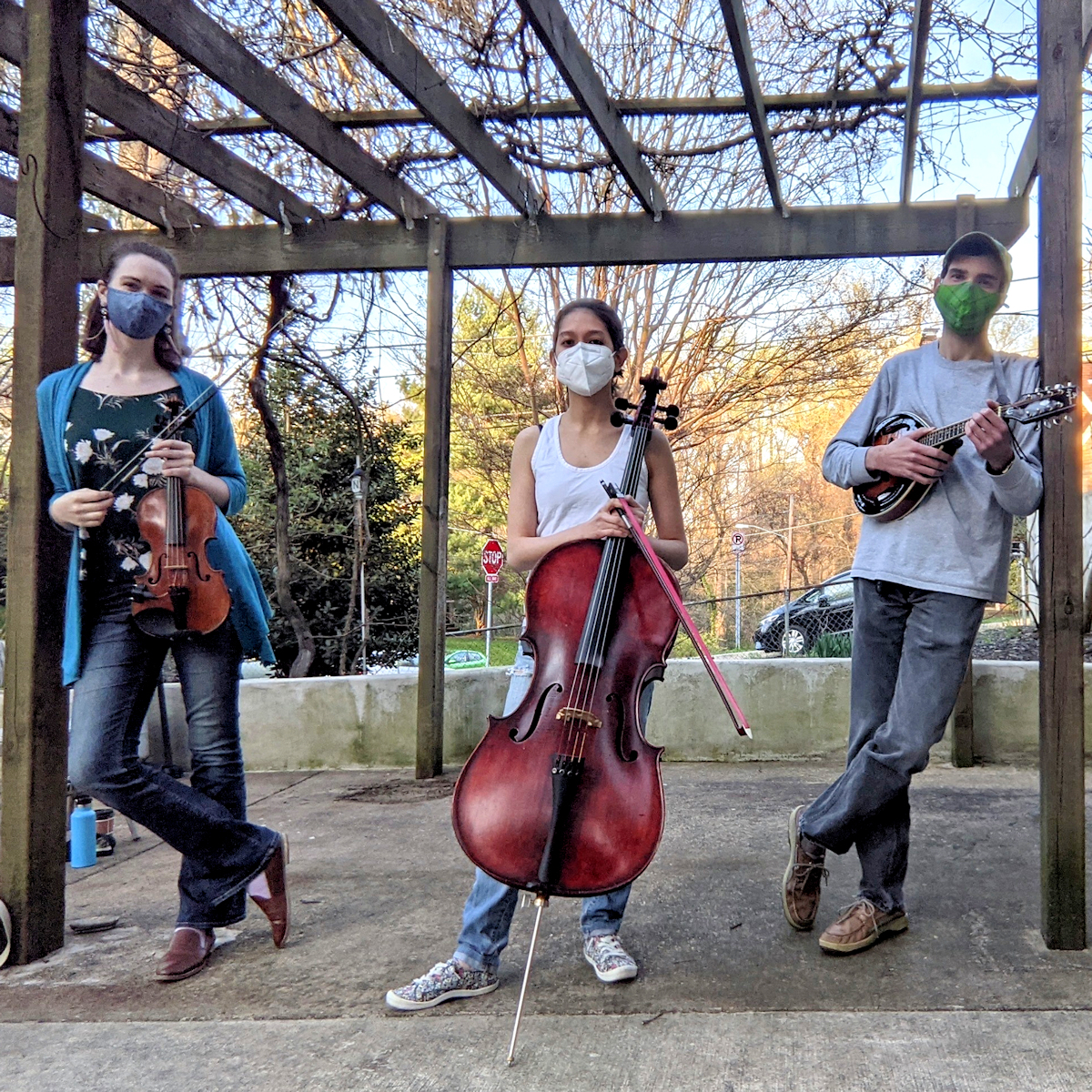 Petrichord is a dynamic contra dance trio based in the Washington, DC area, weaving together many influences to create an eminently danceable, engaging experience. Colleen Holroyd on fiddle and feet brings her passion for Québécois, Cape Breton, and Scottish fiddle tunes to the band. Sophie Chang on cello injects her classical training into Petrichord's sound, along with experience gained from playing for English country dances. Rounding out the trio is Bobby LaRose on piano and mandolin, adding his love of old-time and Irish music.
COVID PROTOCOL
Masks and proof of vaccination are no longer required.
We once again welcome contributions of home-baked [or not] goodies to share at the break.
Please bring your own water bottle with your name on it. Water bottles may be filled at the kitchen sink.
Hourly Schedule
Dance Schedule
7:00 PM

-

7:30 PM

Beginner's Workshop

Learn the basics or help the newcomers.
7:30 PM

-

10:30 PM

Dance

The main event.