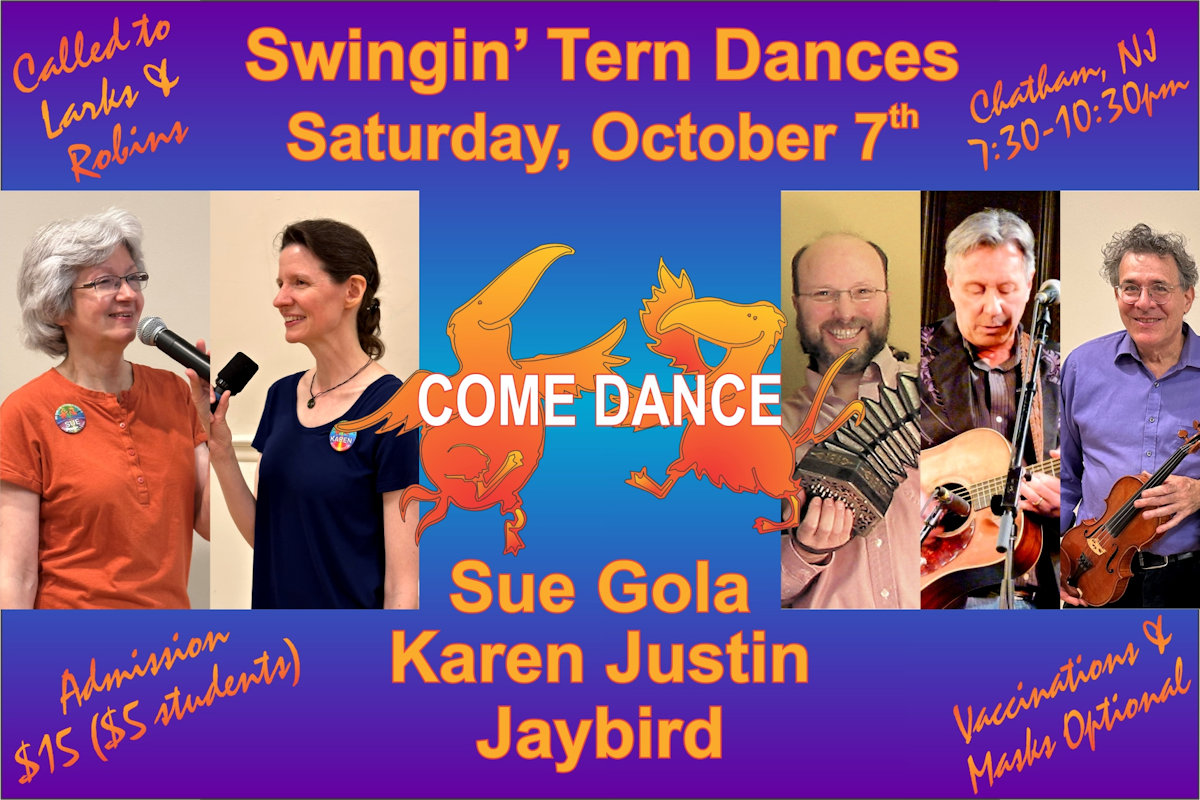 Sue Gola and Karen Justin & Jaybird!
Swingin' Tern presents
Sue Gola and Karen Justin
with
Jaybird!
This just in!  Justin and Gola go high with a juggernaut of juicy, jazzy, jubilations as Jaybird! jams in a jaunty jambalaya of jackhammer jags.  Jumpstart your jalopy, jaywalk, or jackrabbit to the juiced jamboree jackpot.
This dance will be called to the gender-neutral terms Larks & Robins instead of the traditional Ladies & Gents.  Larks are on the Left of the couple.  Robins are on the Right of the couple.
Masks and vaccinations optional.
Sue Gola and Karen Justin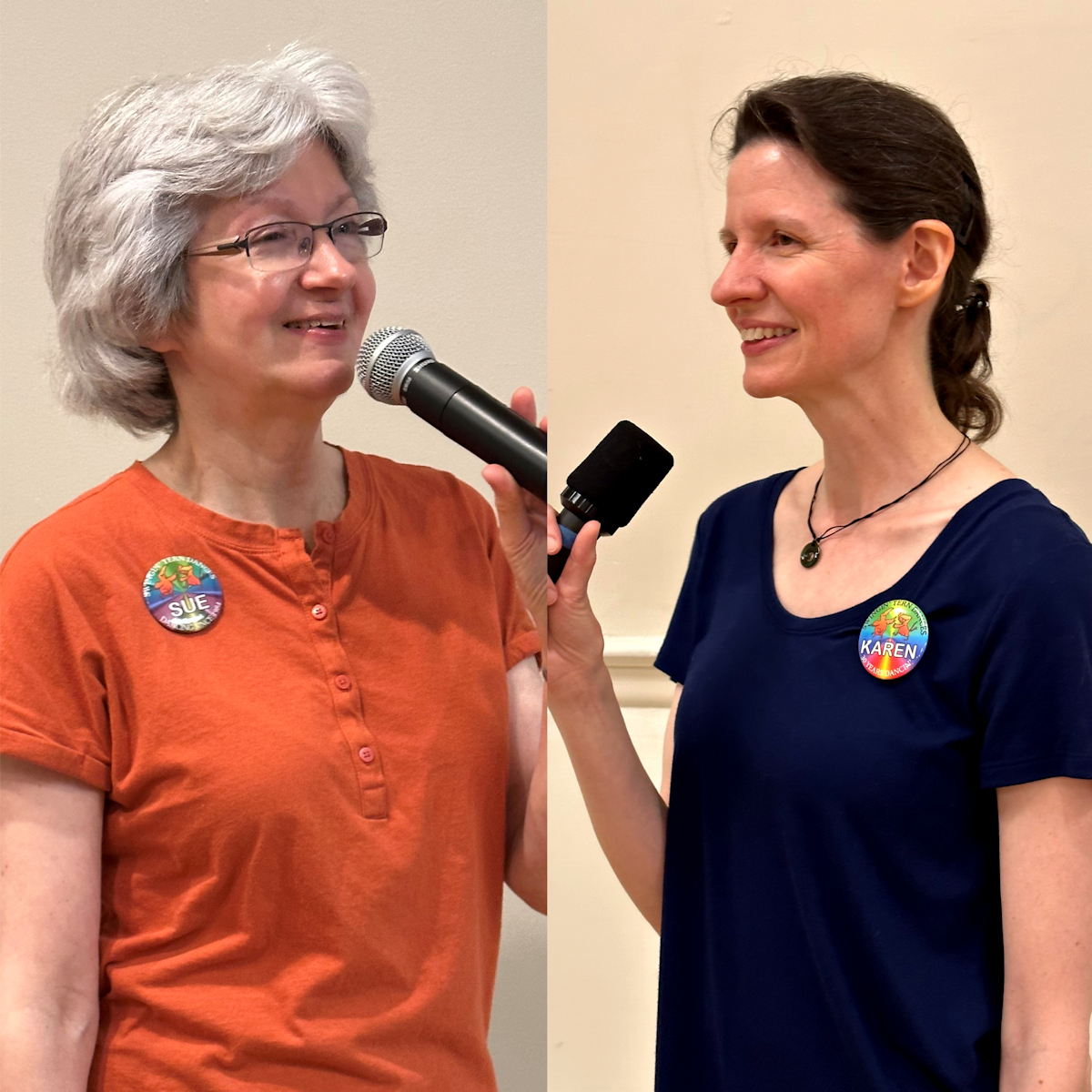 A long-time contra dancer, Sue Gola was drawn into calling contras in 2014. Since then, she has called at dances both large and small throughout the Northeast. Sue gives instructions concisely and clearly, and has a friendly way about her that makes dancers feel welcome.
A rising star among the new callers, Karen Justin has wowed the dancers with her engaging personality, calm teaching, and choice of dances.
Jaybird!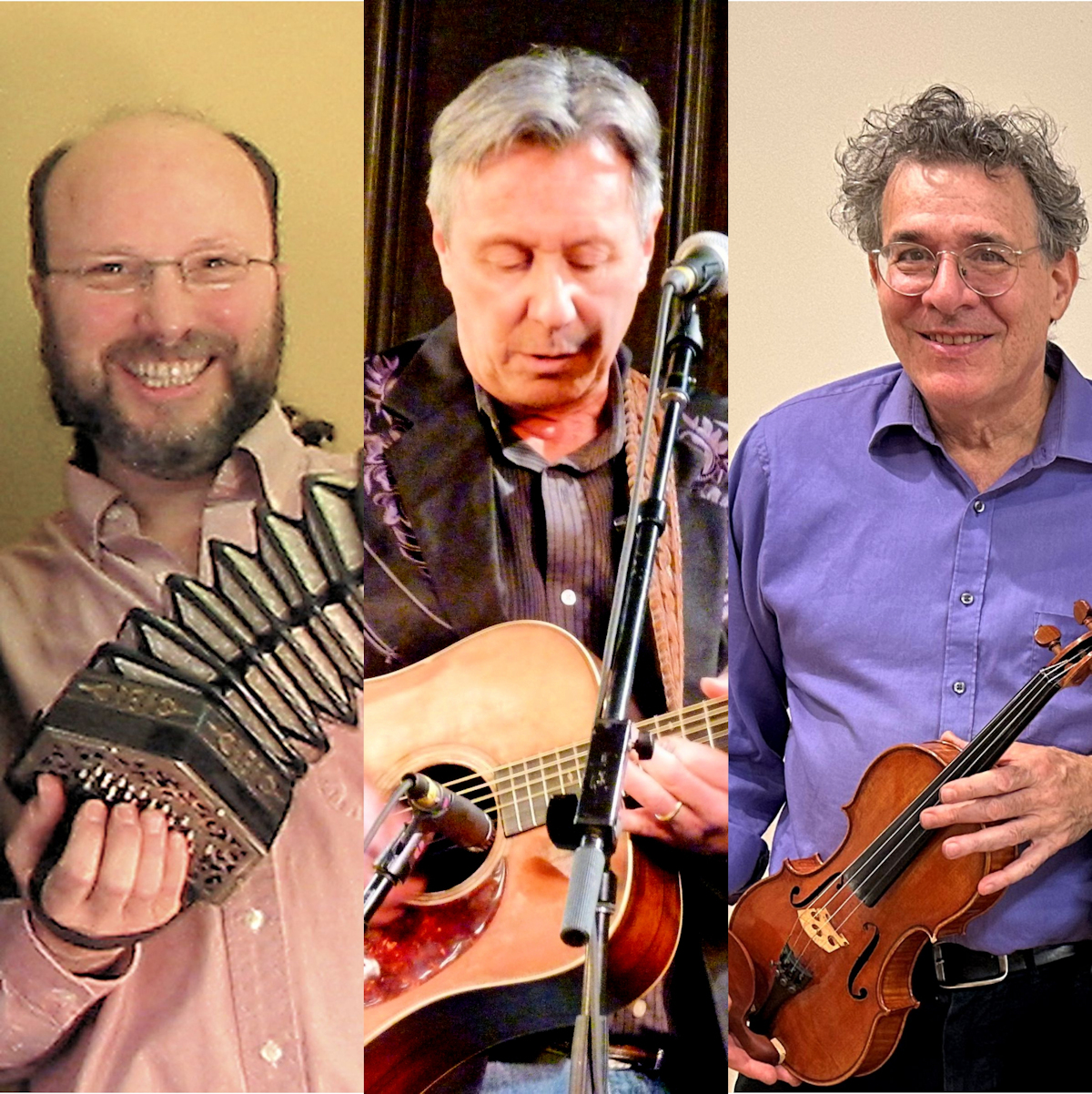 Jaybird! . . . sassy rhythms, down-to-earth grooves, flights of fancy . . . contra dance heaven. With buttons and strings, Jaybird mixes complex rhythms and joyful energy fueling contra dance mayhem. Jaybird! features Jody Kruskal on Anglo concertina, Sam Zygmuntowicz on fiddle, and Danny Weiss on guitar.

COVID PROTOCOL
Masks and proof of vaccination are no longer required.
We once again welcome contributions of home-baked [or not] goodies to share at the break.
Please bring your own water bottle with your name on it. Water bottles may be filled at the kitchen sink.
Hourly Schedule
Dance Schedule
7:00 PM

-

7:30 PM

Beginner's Workshop

Learn the basics or help the newcomers.
7:30 PM

-

10:30 PM

Dance

The main event.