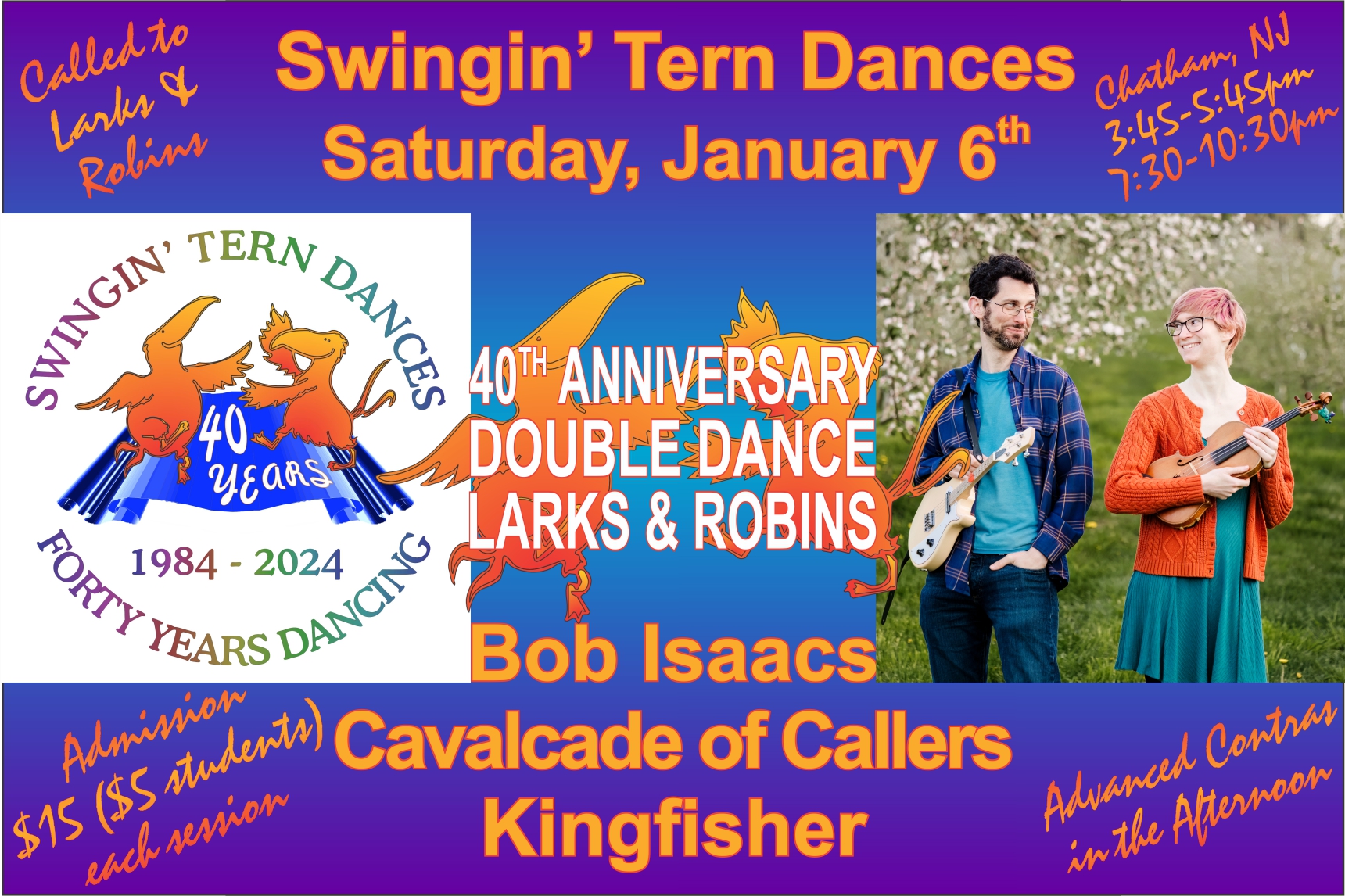 40th Anniversary Double Dance — Bob Isaacs & Kingfisher
Swingin' Tern presents
Bob Isaacs
with
Kingfisher
OUR 40TH ANNIVERSARY!  Who woulda thunk it back in 1984?  We are ready to celebrate!  Bob Isaacs will call Advanced Contras in the Afternoon.  Our All-Level Evening Dance will be called by our Cavalcade of Callers–our homegrown callers from Swingin' Tern.  Both sessions will feature the amazing band Kingfisher!  And there'll be cake!
This dance will be called to the gender-neutral terms Larks & Robins instead of the traditional Ladies & Gents.  Larks are on the Left of the couple.  Robins are on the Right of the couple.
DOUBLE DANCE:
3:45 – 5:45 pm Afternoon Advanced Contras $15 adults/$5 students
5:45 – 7:00 pm Dinner Break at the many walkable Chatham restaurants
7:00 – 7:30 pm Beginners' Workshop
7:30 – 10:30 pm All-Level Evening Dance $15 adults/$5 students
Masks and vaccinations optional.
Bob Isaacs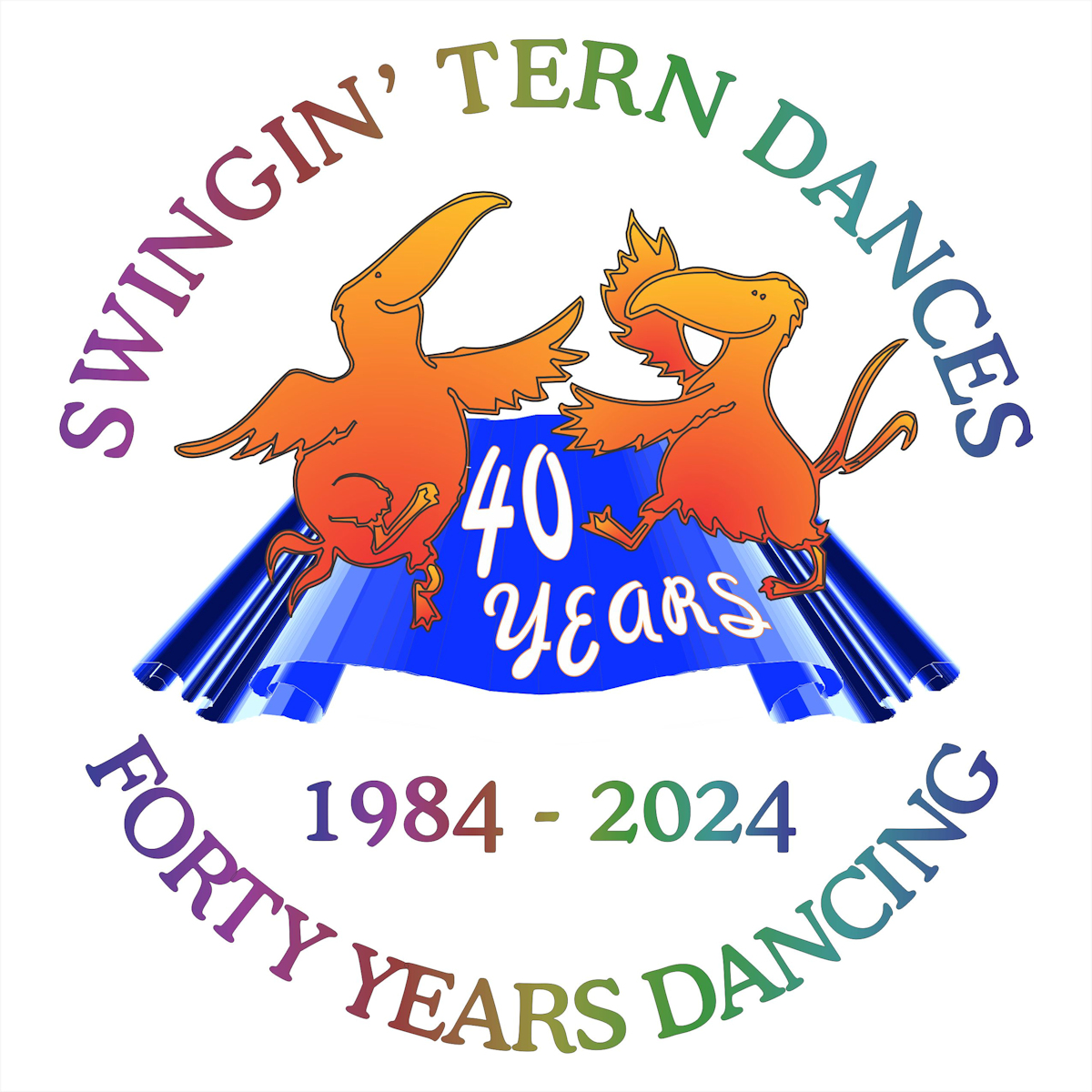 Bob Isaacs will be calling the Afternoon Advanced Contra session.  Swingin' Tern is fortunate to have had a close relationship with Bob who is known for his clear, concise calling.  He is a prolific contra choreographer — his creative dances are called throughout the country. A specialty of Bob's are his Grid Squares in which one moves from square to square in a single dance. It's a wild ride.
The All-Level Evening Dance will feature our Cavalcade of Callers–those that started out as fledglings at Swingin' Tern and have takin full flight.  Bob Isaacs is coordinating the evening callers.
Kingfisher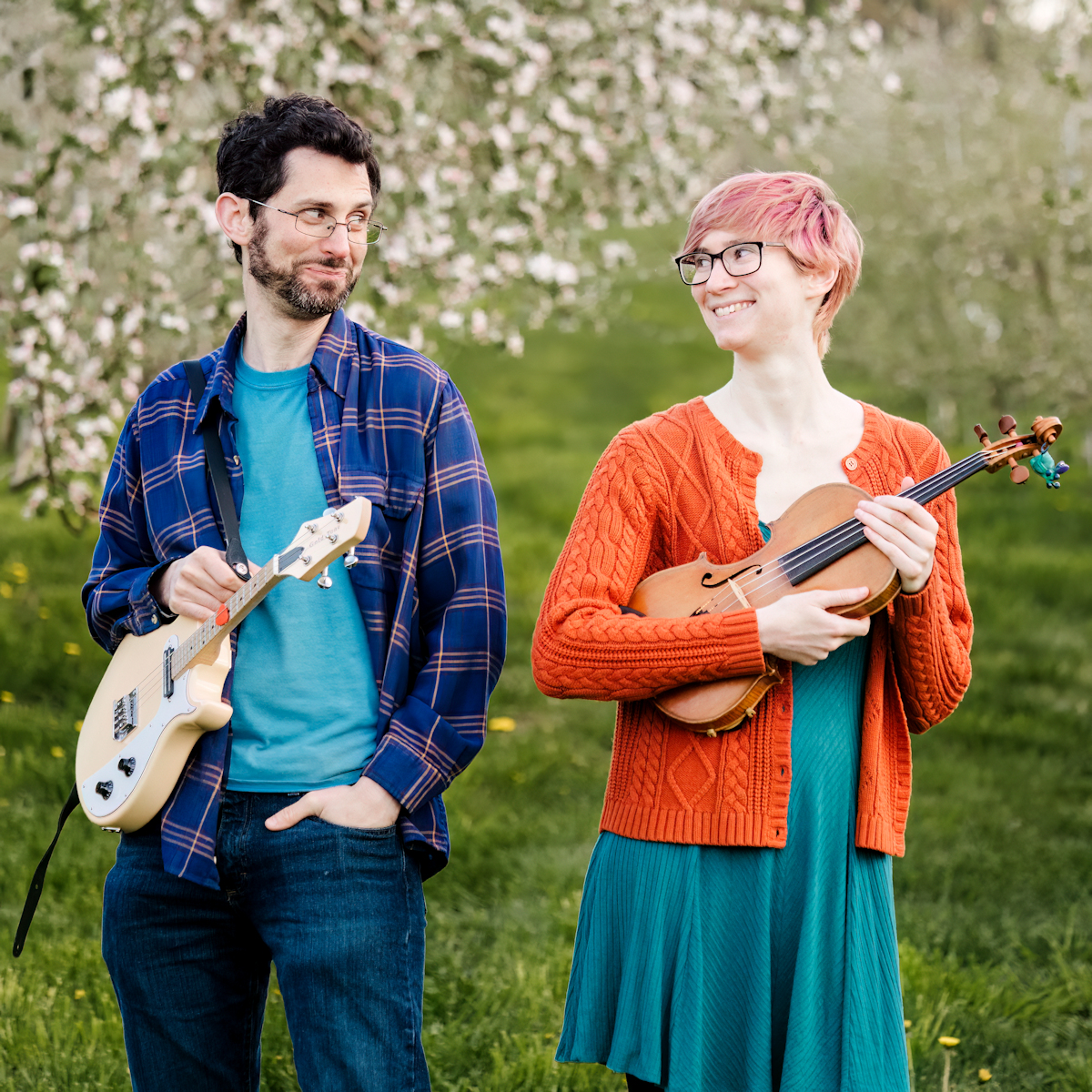 Kingfisher, the eclectic duo of Cecilia Vacanti and Jeff Kaufman, plays both traditional and modern contra dance music and has been hailed as one of the most versatile up-and-coming dance bands on the road today. Already a mainstay in the Greater Boston area, they've performed to large, enthusiastic crowds on the West Coast, Eastern Seaboard, and throughout the Northeast. Jeff Kaufman, a multi-instrumentalist, anchors the duo from the piano, as well as mandolin and a number of innovative electronic instruments he created himself, providing the duo with bass and drum grooves — all of which gives Cecilia Vacanti the opportunity to wow you with intense fiddling renditions of tunes across the spectrum, surprising even the most seasoned listener with a genre-bending playlist that is absolutely breathtaking.
COVID PROTOCOL
Masks and proof of vaccination are no longer required.
We once again welcome contributions of home-baked [or not] goodies to share at the break.
Please bring your own water bottle with your name on it. Water bottles may be filled at the kitchen sink.
Hourly Schedule
Dance Schedule
7:00 PM

-

7:30 PM

Beginner's Workshop

Learn the basics or help the newcomers.
7:30 PM

-

10:30 PM

Dance

The main event.