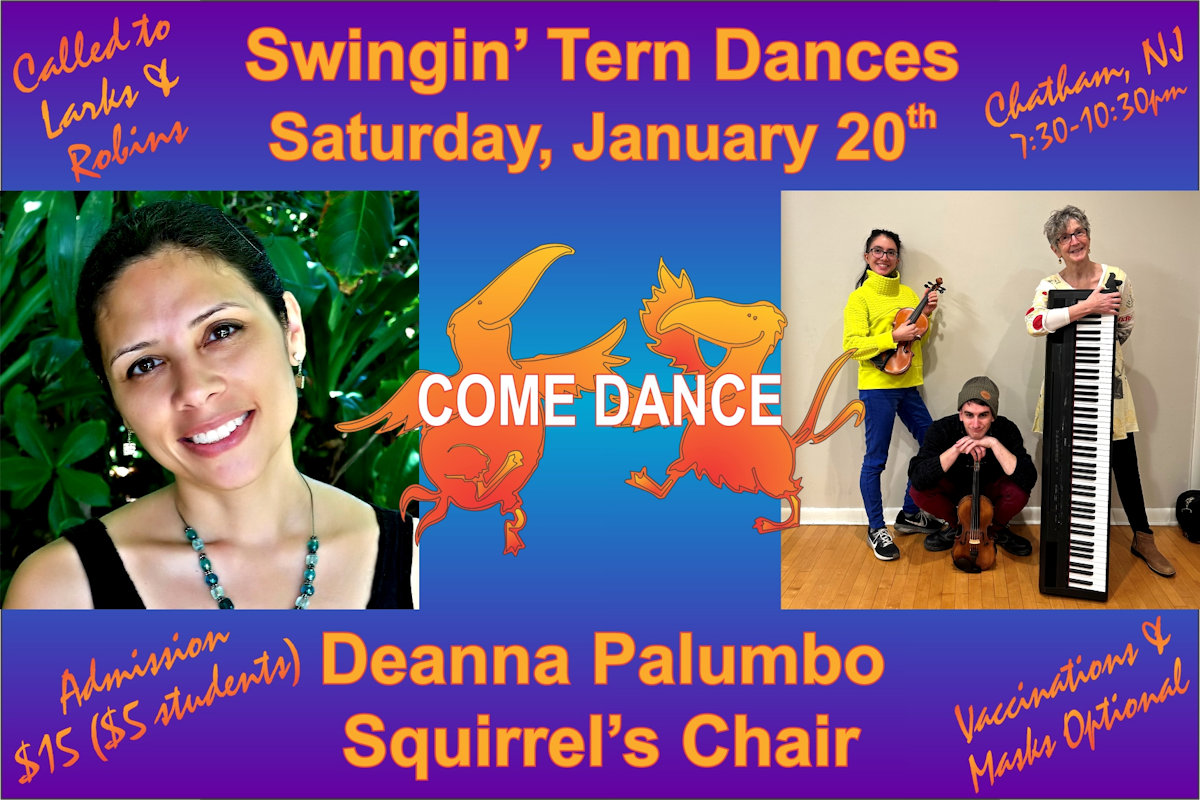 Deanna Palumbo & Squirrel's Chair
Swingin' Tern presents
Deanna Palumbo
with
Squirrel's Chair
Masks and vaccinations optional.
Deanna Palumbo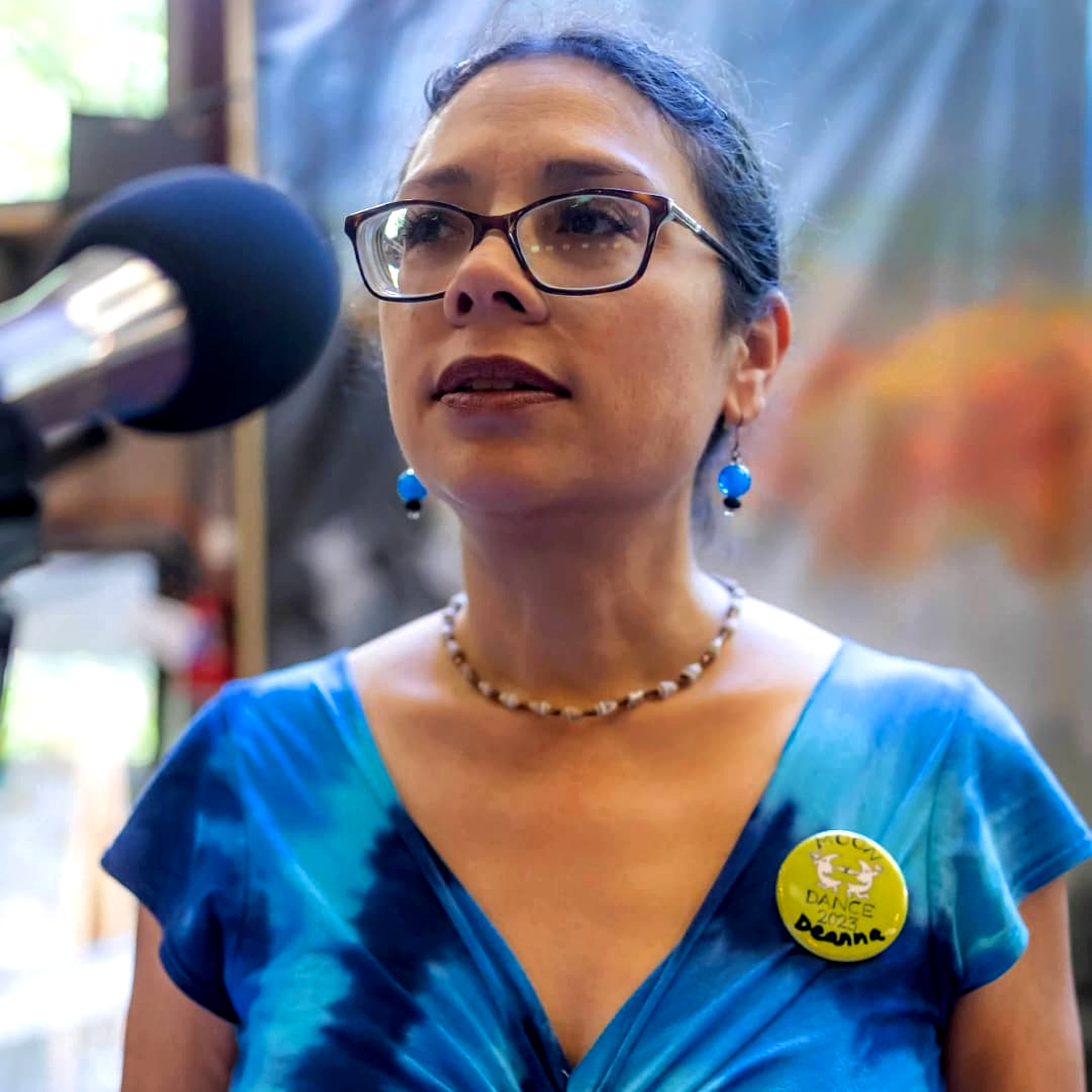 Deanna Palumbo has been a traveling contra dancer since 2001 and an active caller since 2010, starting out regionally in the Southeast and moving to Knoxville, TN in 2021. Known for her clear, infectious and melodious voice, she has called throughout the East Coast & the Midwest. She is in demand especially for contra dances & weekends, techno contra and private functions.
Squirrel's Chair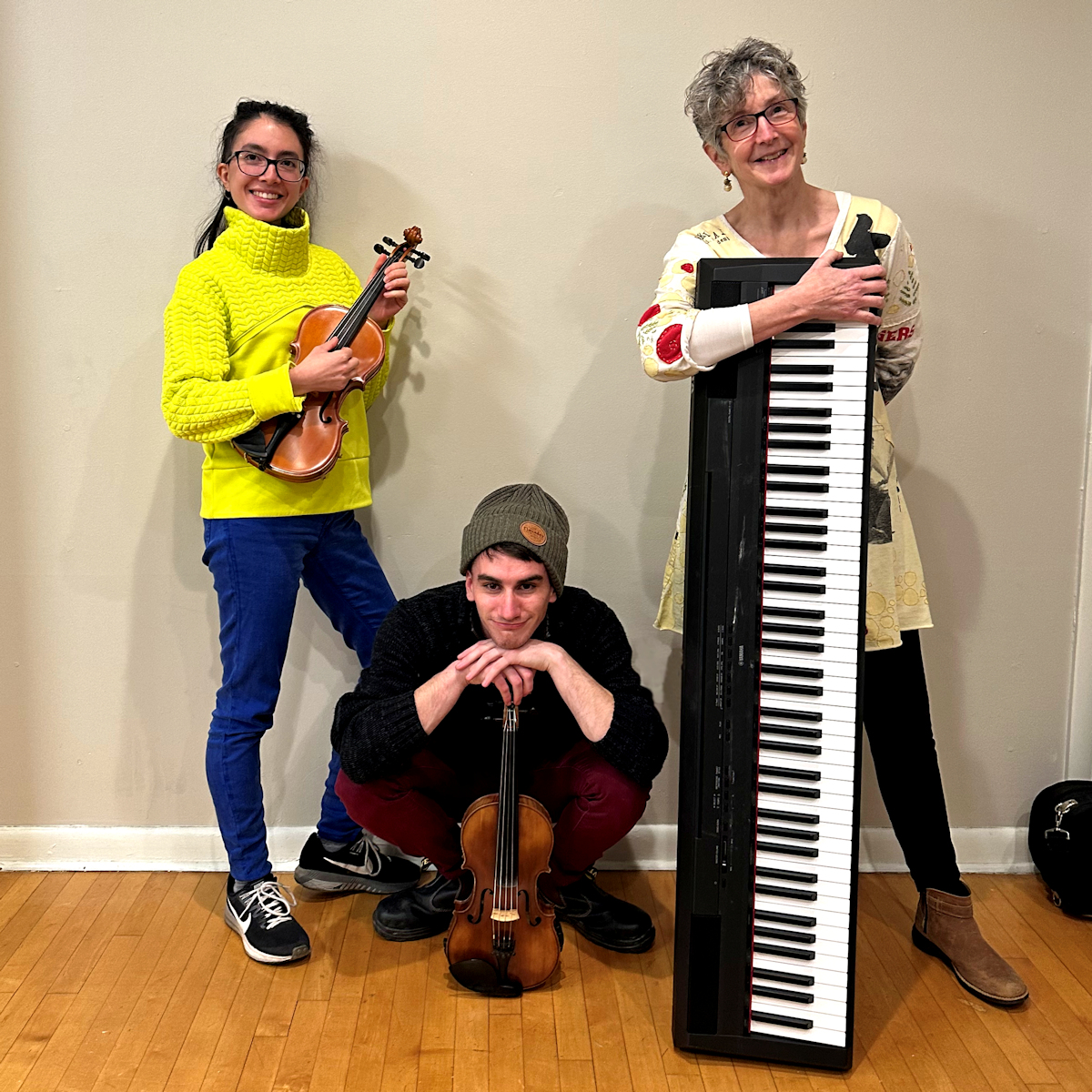 Squirrel's Chair
is known for their rhythms and exuberant improv which draws even the most reluctant dancers to the floor.  All three are highly experienced contra players with long and interesting musical resumes.
Nathalie Levine
 has been playing for contras since her parents had to give her a ride, and is well-known to Swingin' Tern audiences as a member of Night Moves, TWeLve, and Palmers Square. 
Nathan Bishops
' band Faoileán regularly plays in the area and released their
debut album, Far Hills
, last April.
Judy Minot
 has been leading the pickup contra band at Folk College since 2016, plays English country dance music with Kestrel, and is the author of 
Best Practice
, the award-winning book of practice advice for trad and folk musicians.  Squirrel's Chair has become an international band with Judy returning from Ireland for this dance.
COVID PROTOCOL & OTHER INFO

Masks and proof of vaccination are no longer required.
We once again welcome contributions of home-baked [or not] goodies to share at the break.
Please bring your own water bottle with your name on it. Water bottles may be filled at the kitchen sink.
All dances at Swingin' Tern are called to the gender-neutral terms Larks & Robins.
Hourly Schedule
Dance Schedule
7:00 PM

-

7:30 PM

Beginner's Workshop

Learn the basics or help the newcomers.
7:30 PM

-

10:30 PM

Dance

The main event.