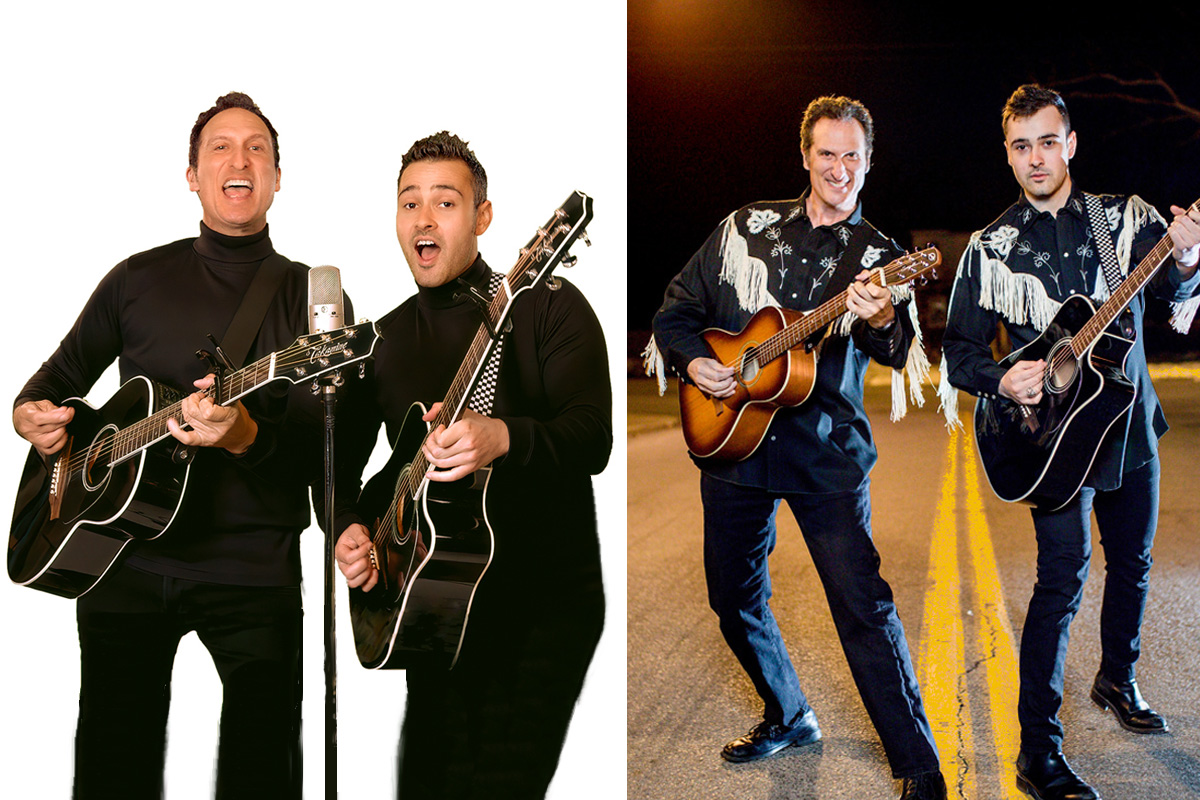 The Everly Set and Forever Simon & Garfunkel
Tonight we present an evening of classic 60s harmonies. The Everly Set and Forever Simon & Garfunkel are both creations of Sean Altman (Rockapella) and Jack Skuller, two enormously talented singers. Sean combines "…the tunefulness of the Beatles and the spot-on wit of Tom Lehrer." (Boston Globe) is at least close to an an age to have appreciated both the of the duos whose music they sing first hand. Jack, a full generation younger, fell into the music of that era at age 14, and in 2014 was awarded the Buddy Holly prize by the Songwriter's Hall of Fame. Together they channel both the Everlys' and S&G's essence in stellar performance.
The Everly Set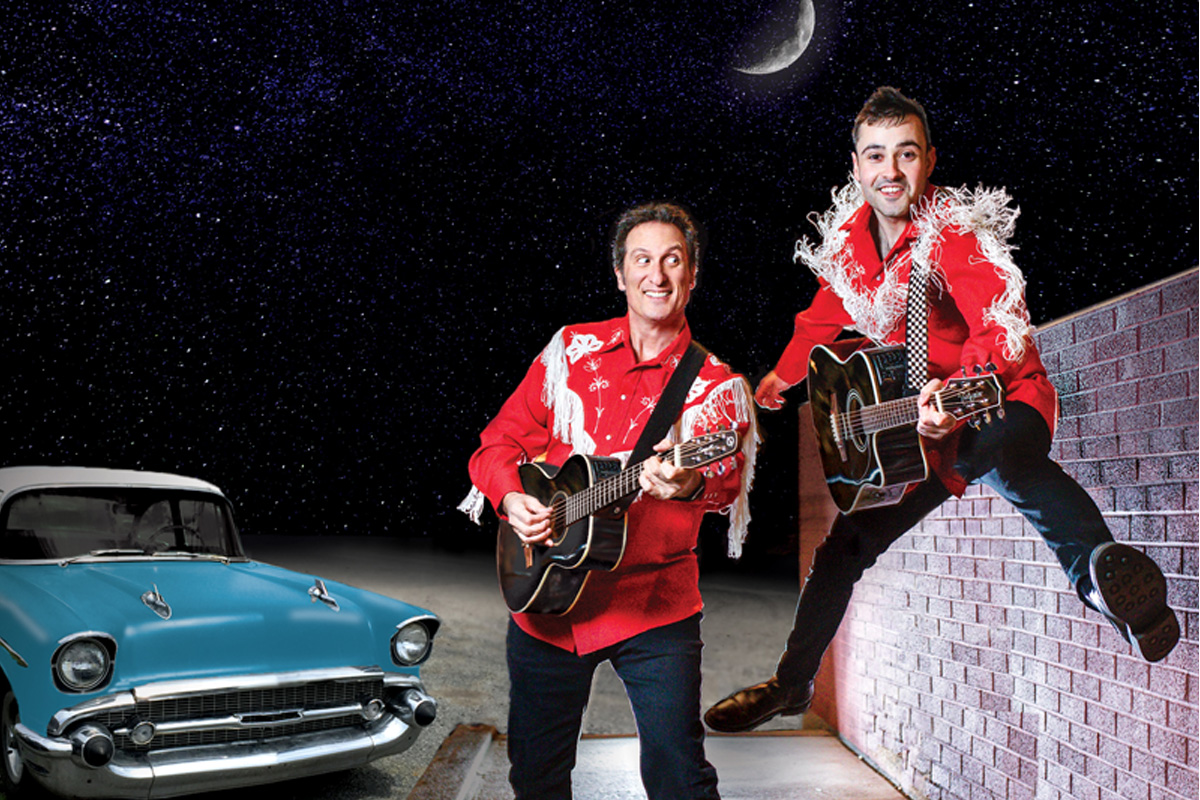 In 1957, teens Phil and Don Everly supercharged the vocal sound of Rock'n'Roll with "Bye Bye Love" and "Wake Up Little Susie", unleashing the sparkling vocal harmonies that would influence The Beatles, Simon & Garfunkel, The Beach Boys, The Hollies, The Eagles, Peter Paul & Mary, and the Bee Gees. The Everly Set brings this music back to life for all those who remember it fondly from their youth, as well as to new audiences.
Forever Simon & Garfunkel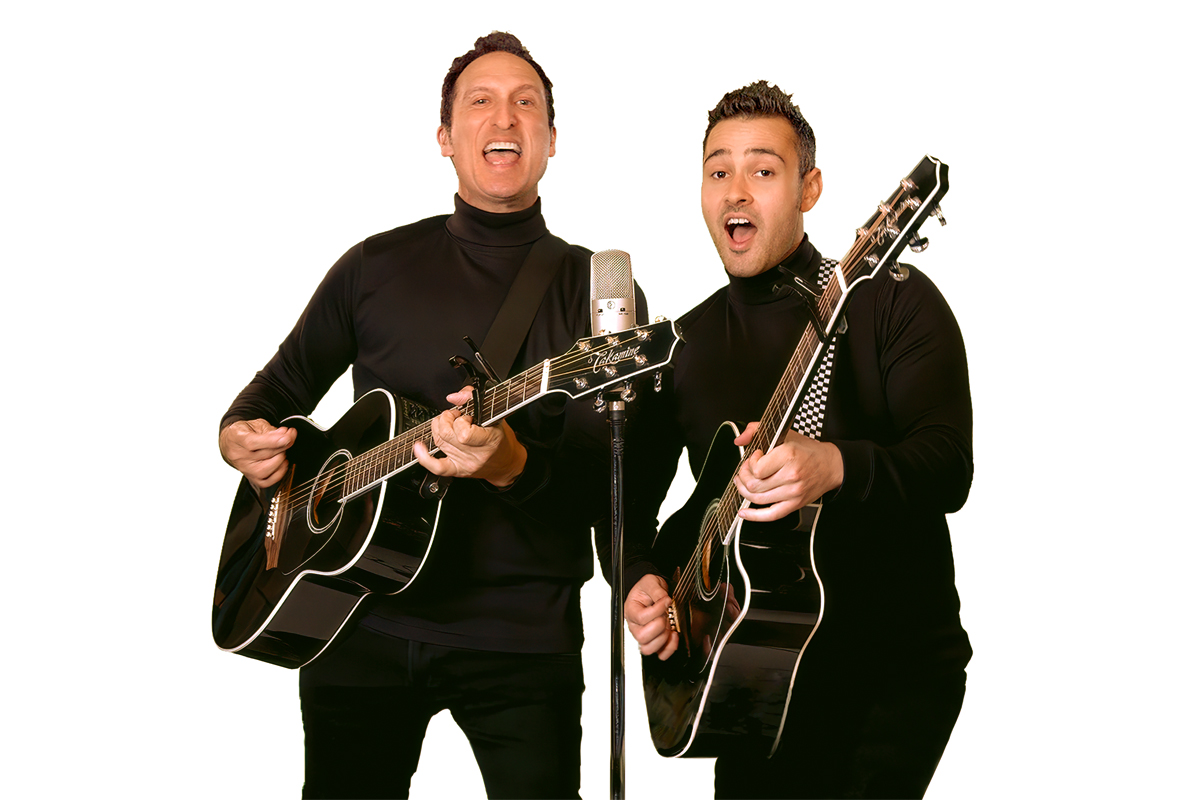 Forever Simon & Garfunkel celebrates the best selling duo in rock'n'roll history. With humor, soaring energy, charm, and laser precise harmony, Sean Altman & Jack Skuller lead the audience on a journey through Paul Simon and Art Garfunkel's teenage roots, their early success as a groovy folk act, their global dominance as hit-makers, and the best of Paul Simon's solo career. Iconic songs include The Sound Of Silence, Bridge Over Troubled Water, Mrs. Robinson, I Am A Rock, The Boxer, Homeward Bound, Cecilia, Hazy Shade Of Winter, Feeling Groovy, Me & Julio, Kodachrome, and many more!