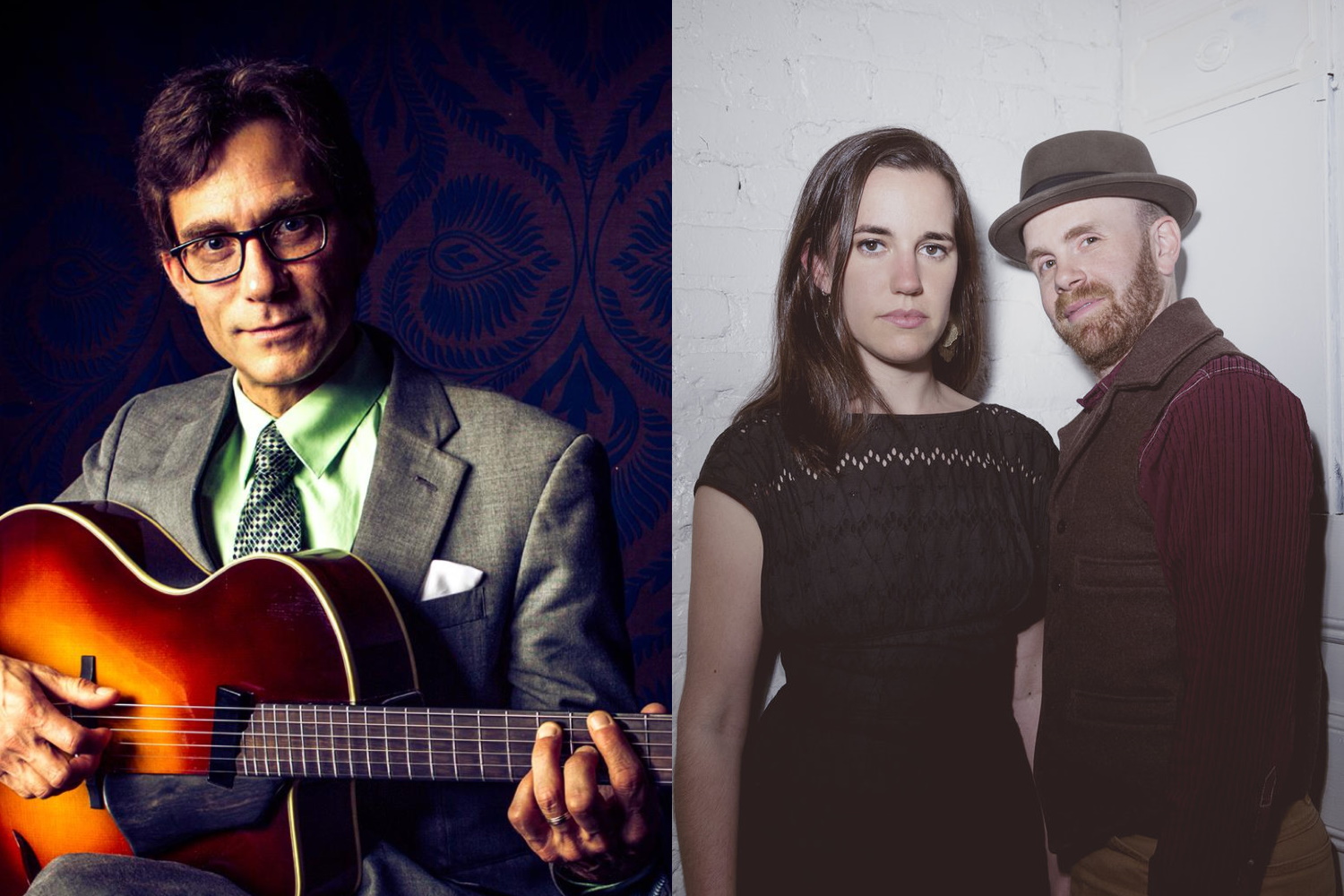 The Folk Project's Golden Jubilee
Acoustic Getaway presents
The Folk Project's Golden Jubilee
"50 years of Great Music"

The Folk Project's Golden Jubilee

Friday & Saturday, May 19 & 20 in Morristown

featuring

Frank Vignola with Vinnie Raniolo

plus a Cavalcade of Folk Project Luminaries


including

The Rolstons & Nerenberg ⚬ Grover Kemble

Mike Agranoff ⚬ Dave Kleiner & Liz Pagan ⚬ Bill Hall ⚬ Roger Deitz

Betsy Rose ⚬ Jay & Marie ⚬ Frank & Hank ⚬ Todd & Annie ⚬ Andrew Dunn ⚬ Jean Scully

Ken Galipeau ⚬ Christine DeLeon ⚬ Tina Ross & Andy Hirsch ⚬ Teddy Parker

Michael Arthur ⚬ The Flukes ⚬ and more

Friday Evening Concert – $20

Both Concerts, Saturday Activities, plus Celebratory Dinner – $65

The Folk Project is celebrating its Golden Jubilee with a selection of performers that spans the 50 years – from its founding to the latest crop of talented contributors. It's a fabulous musical legacy, and you'll enjoy this two-day musical immersion whether you're brand new to the community or have enjoyed it from the beginning.

Friday Evening Concert: The celebration starts the evening of Friday, May 19th with a concert featuring The Robinson & Rohe Band and opening with songs by a dozen select member performers representing 50 years of great member music.  Pre-concert hors d'oeuvres, mocktails and conversation will be enjoyed in The Terrace Room to the background music of The Folk Project Jazz Quartet under the direction of Frank Sole.


Saturday Afternoon Activities: Festivities resume Saturday afternoon, May 20th, with some of our long-time favorite activities and workshops. Chorus Songs hours will feature our favorite sing-alongs. The Story Slam will be a participatory collection of your favorite music-related stories. In our On-and-Off the Charts hour, you can sing your favorite songs that we all know or don't know and should. Beginning Guitar Workshops are a staple of  and two Advanced Guitar Workshops  led by Frank Vignola and Vinnie Raniolo.


Saturday Dinner: Afternoon activities conclude with a celebratory sit-down dinner, included in the full-weekend package of activities.


Saturday Evening: The celebration ends Saturday evening with a concert featuring Frank Vignola with Vinnie Raniolo, and opening with a a different dozen performing members, who also represent the entire history of this amazing musical community.
Frank Vignola is one of the most extraordinary guitarists performing before the public today. His stunning virtuosity has made him the guitarist of choice for many of the world's top musicians, including Ringo Starr, Madonna, Donald Fagen, John Lewis, Tommy Emmanuel, Lionel Hampton, the Boston Pops, the New York Pops, and guitar legend Les Paul, who named Vignola to his "Five Most Admired Guitarists List:" for the Wall Street Journal. 
Robinson & Rohe have created a distinctive repertoire that draws on the roots music they hold dear, and engages their versatile musical and literary sensibilities as arrangers, improvisers, poets, and producers. The duo delivers a powerful live show replete with effortless harmony singing, soulful grooves, playful humor, and razor-sharp lyrics. They've toured all over the US, Europe, UK, and Ireland, lighting up venerable folk venues and festivals from Club Passim to The Green Note, and opening for Tom Paxton and Anaïs Mitchell along the way. Both accomplished artists in their own right, Liam is music director/vocal arranger of the Tony Award-sweeping musical Hadestown on Broadway, and is an original member of the Becca Stevens Band. Jean's songwriting has won honors from the Kerrville Folk Festival (2022 New Folk winner), the Brooklyn Arts Council (2022 grant recipient), and The Independent Music Awards, among many. She is perhaps best known for her oft-covered video single, "National Anthem: Arise! Arise?", a stirring alternative to the Star Spangled Banner, and for her Kerville award-winning song, Animal.
The Folk Project's Golden Jubilee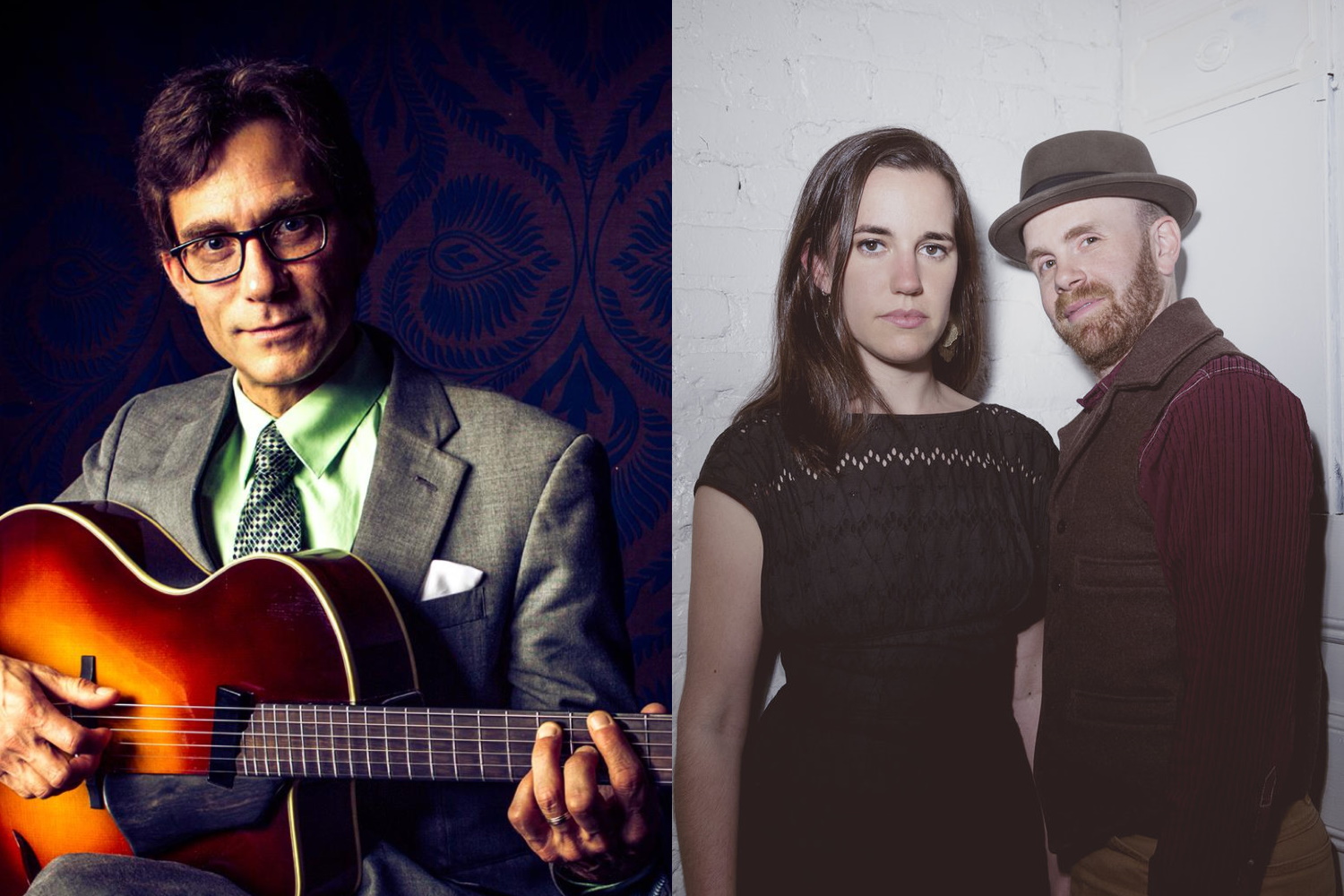 Hourly Schedule
Friday, May 19, 2023
6:30 PM

Hors d'oeuvres and Mocktails

With background music by The Folk Project Jazz Quartet under the direction of Frank Sole
7:30 PM

Friday Evening Concert

The Robinson & Rohe Band plus a dozen Folk Project members in concert
Saturday, May 20, 2023
1:30 PM

Afternoon Activities

Sing-alongs, a story slam and workshops
6 PM

Dinner
7:30 PM

Saturday Evening Concert

Frank Vignola & Vinnie Raniolo, plus a different dozen Folk Project members in concert